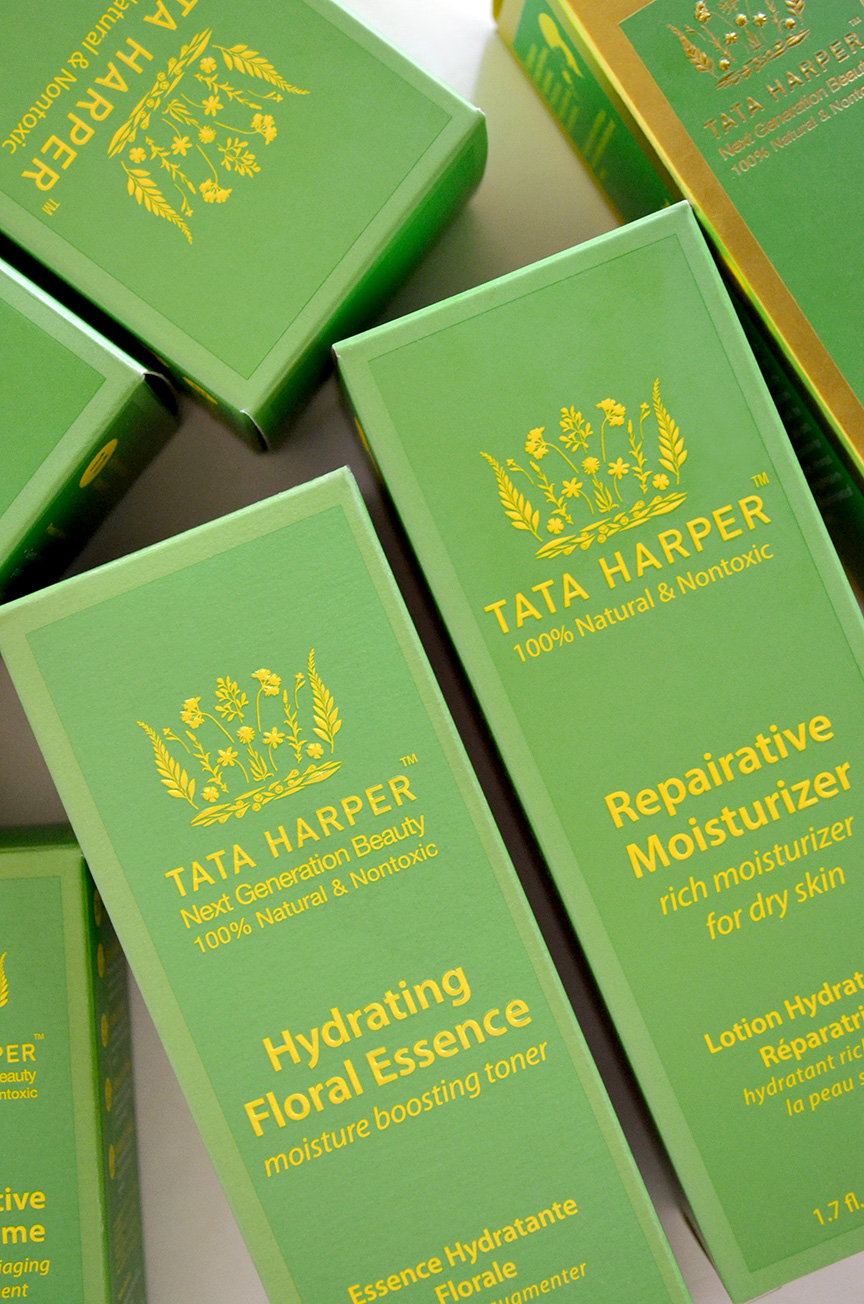 I frequently mention Tata Harper in my posts and use a lot of their skin and makeup products in my photo shoots. I love the quality and care put into each product and how well different skin types react to them. They manufacture all of their products out of their small Vermont lab to ensure products are always fresh. Have a look inside Tata Harper's product manufacturing in the following video.
Over the past week I set out to do a glowing skin regimen with Tata Harper, only using products from this line. Keep reading to hear the experience and results!
To cleanse my skin in the morning, I massaged the Regenerating Cleanser onto slightly damp skin. This exfoliating cleanser helps get rid of my blackheads, thanks to pomegranate enzymes and leaves my skin smooth, hydrated, and glowing.
Next I sprayed my face with Hydrating Floral Essence. I absolutely love the way this smells! Rose, Lavender, and Jasmine send my senses straight into a New England garden! But besides the amazing scent of this mist, it contains hyaluronic acid to naturally plump the skin and Gotu Kola for firming the skin.
I have a few dark spots and hyperpigmentation on my face and along my chin from old acne scars so I was excited to try the Concentrated Brightening Essence. It contains Alpha and Beta Hydroxy to help gently fade away spots and brighten the skin. I've really seen a big difference from using the essence in both my morning and nightly routines. My spots are disappearing and my skin is more even and radiant. Yay!
Immediately following the essence, I applied a couple of pumps of the Rejuvenating Serum, which is basically the secret to youthful skin in a bottle. What a difference this serum does to your skin! There are 7 anti-aging ingredients helping to minimize wrinkles and fine lines and also firm the skin. This is by far one of my favorite products from this line.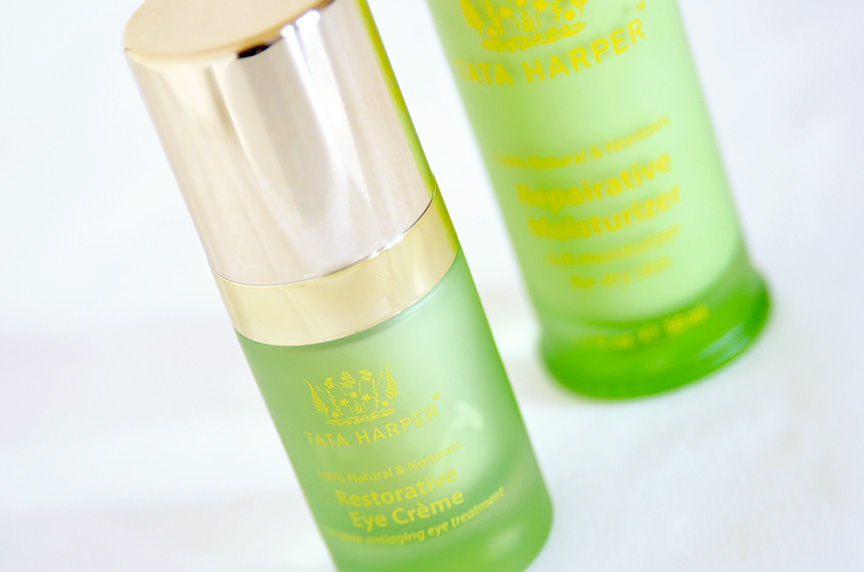 What I love about the Restorative Eye Crème is that you can use it on both the upper and lower lids of your eyes. Often times, eye creams leave the upper lid, feeling oily, making it difficult for eyeshadow and eyeliner to stay put. Using your ring finger, tap eye crème around eye area and watch it melt into skin without leaving a residue. It will also hydrate and minimize puffiness under the eyes.
My last step is applying the Repairative Moisturizer. This is a rich moisturizer, so you only need 1-2 pumps as a little goes a long way. Sweep moisturizer in an upward motion, starting on the neck and moving your way up to your face. Skin feels hydrated and is kept plump all day. This moisturizer is good to use day and/or night.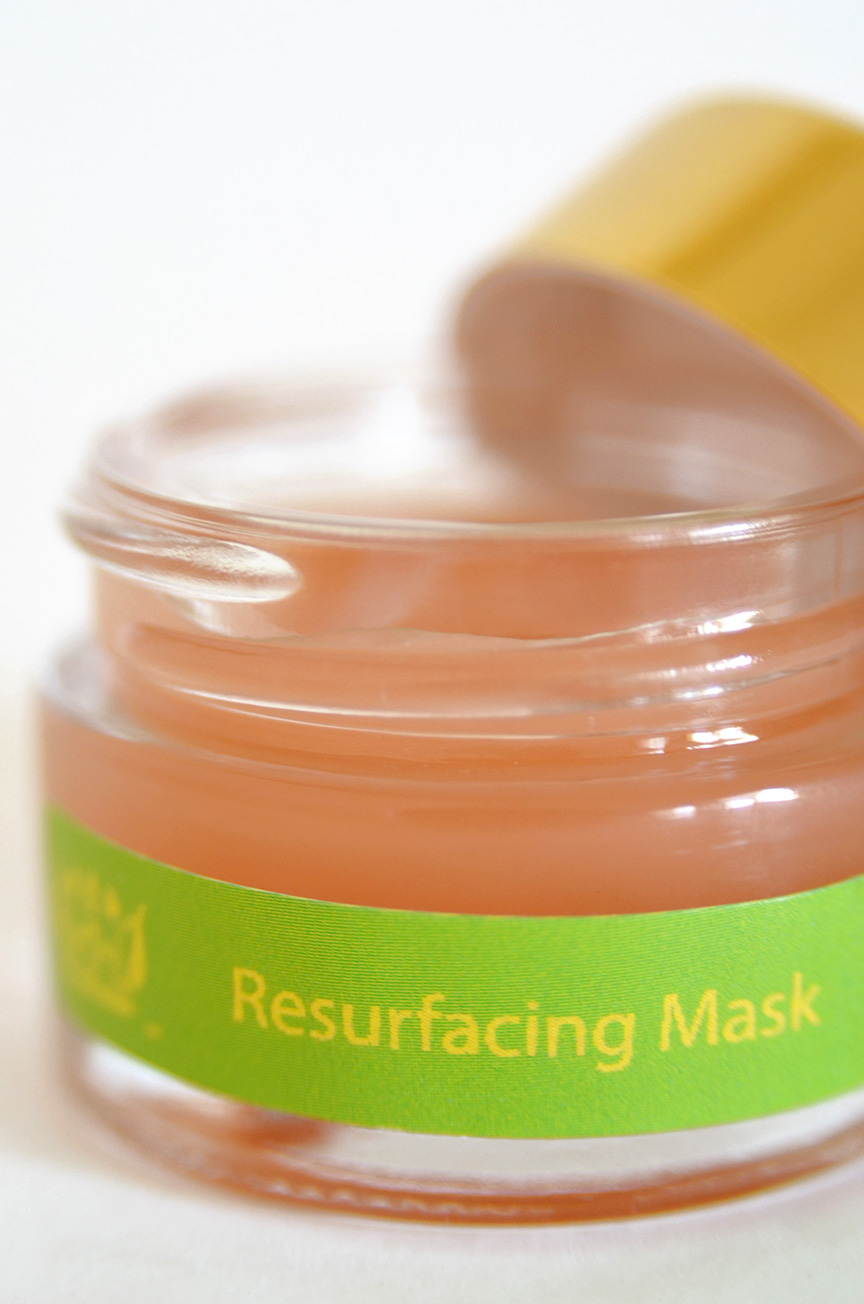 I like to do a mask at least twice a week to deep clean and maintain a healthy glow. The Resurfacing Mask has French pink clay to detoxify and tighten and white willow aids in cell renewal by exfoliating the skin. Leave mask on for 10-30 minutes and rinse off with warm water. Your glowing skin results are immediate.
After using these products from Tata Harper, I can honestly say my skin has never looked better. It's more even and has such a radiant glow!
Which products are you excited to try from Tata Harper? I'd love to hear about it in the comments below.