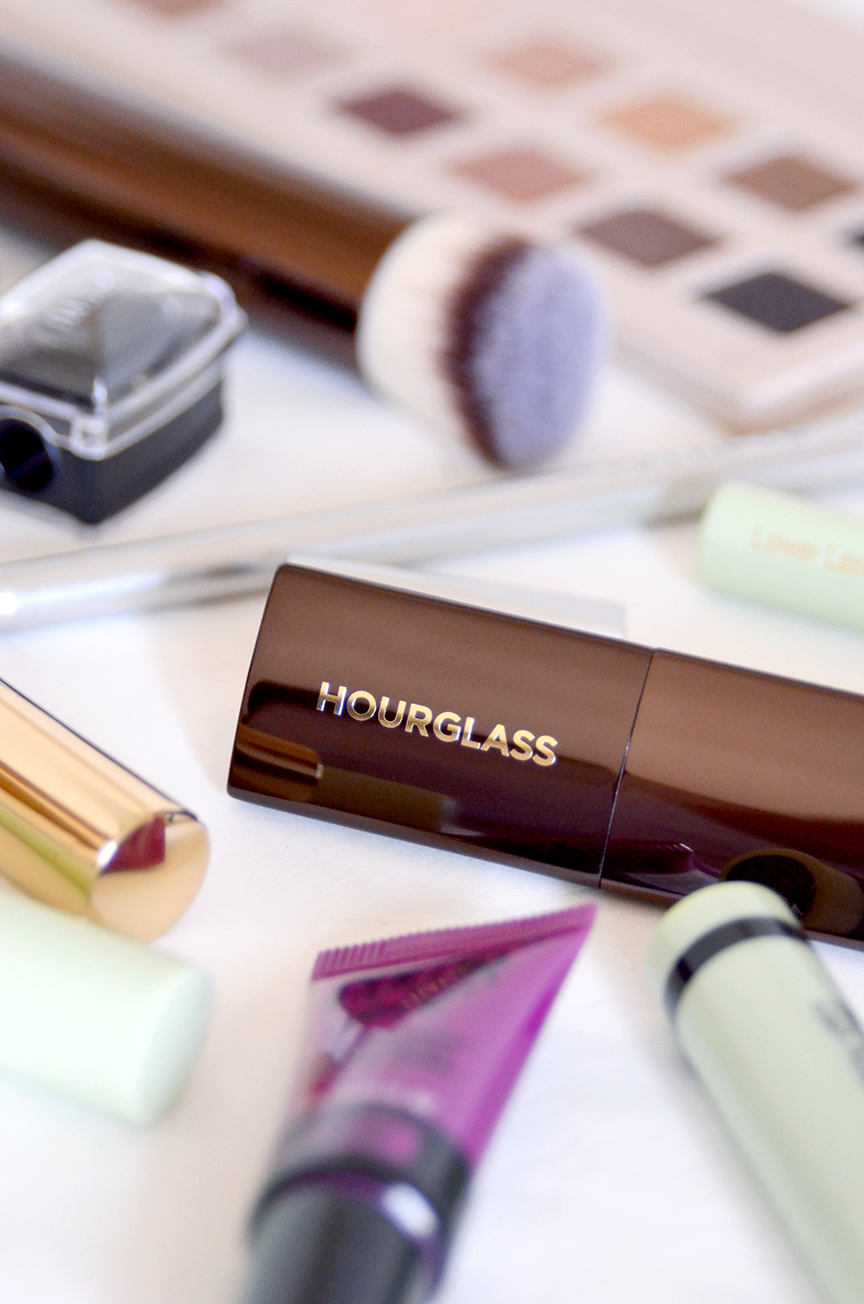 The Fall is here and for some, that means taking out your warm sweaters and boots. But for this SoCal girl, it means switching up my makeup to warmer colors! This season makeup brands are bringing it back to the 90's with earthy eye shadow colors, rich berry lips, and matte skin. Below I've reviewed 8 Fall Makeup Trends. Keep reading to find your favorite.
Skin is Always In
Keep your sun-kissed summer look well into the fall with Mai Couture Papier. Use as you would a traditional blotting paper by pressing the Foundation Powder Papier onto skin for a luminous matte finish. Follow with the Highlighter Papier by applying the shimmery side on cheekbones, bridge of the nose, and forehead.
If you're looking for a more full-coverage foundation, try Hourglass's new Stick Foundation. It comes in an easy to apply tube and can also be used as a concealer, highlighter, or contour. This waterproof formula provides instant coverage and lasts for up to 12 hours. I love when I don't need to touch up my foundation during the day! For an incredibly seamless finish, use with their Foundation Brush.
---
All About Eyes
Full brows have made a big comeback this fall, but keeping them groomed is what's on trend. Fill in sparse brows to achieve full, natural-looking brows with Mirabella Quick Brow Powder. This powder comes with an easy-to-apply applicator that allows the powder to adhere to brows without the fallout.
Lorac is known for delivering high-quality eyeshadows that makeup pros always have in their kit. Their latest palette, Pro 3, does not disappoint. To create a grunge-inspired makeup look, apply Amethyst, a shimmery plum, onto the lids and underneath the bottom lashes. Sweep Terracotta, a matte rust, into the crease and below the bottom lashes. Blend the two colors together for an edgy smokey eye.
Glitter has never been easier to wear thanks to Votre Vu's Chablis Eye Pencil. This antique golden liner has subtle flecks of glitter and looks best when lined at the lash line and smudged in for a lived in look.
---
Major Lashes
If you haven't tried mascara layering, then let me walk you through the steps. First prep lashes with Lash Primer for maximum volume. Follow with Lash Booster; a waterproof formula that pushes up the lashes. I love the Blackest Blue color from this mascara because it makes the whites of the eyes appear whiter. Next, define and lengthen lashes with the Lengthy Fiber Mascara. And don't forget to coat your bottom lashes with Lower Lash Mascara. This mascara comes with a tiny brush specially made to reach smaller lashes. Follow these steps and you'll achieve your best lashes yet!
---
Stained Lips
For a beautiful "popsicle-stained" lip, use your ring finger to apply a bold color like Maybelline Color Jolt in Violet Rebel. Next, tap a darker gloss to the center of the lips. I love Beautycounter's Fig Lip Gloss. It's a gorgeous brown berry shade and will take your stained lips to the next level!
---
Which of these 8 Fall Makeup Trends will you be wearing? I'd love to hear about it in the comments below!