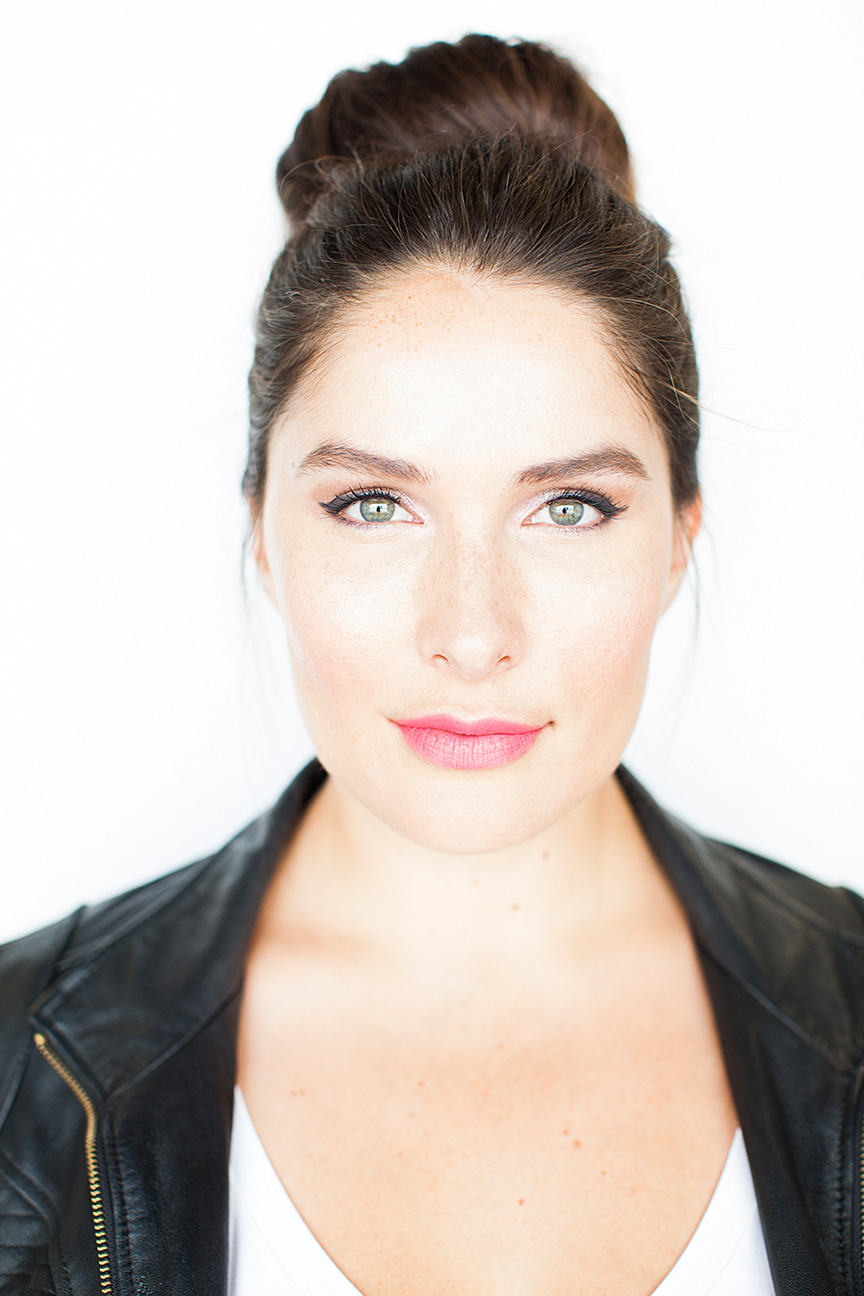 I'll admit, doing a cat eye can often be an intimidating step to attempt. One thing is for sure; you need a steady hand! I find using a pencil gives you more control and results in a perfect flick. Keep reading this post, A Simple Cat Eye Tutorial, to see the products and techniques I used to achieve this look. 
Step 1: Skincare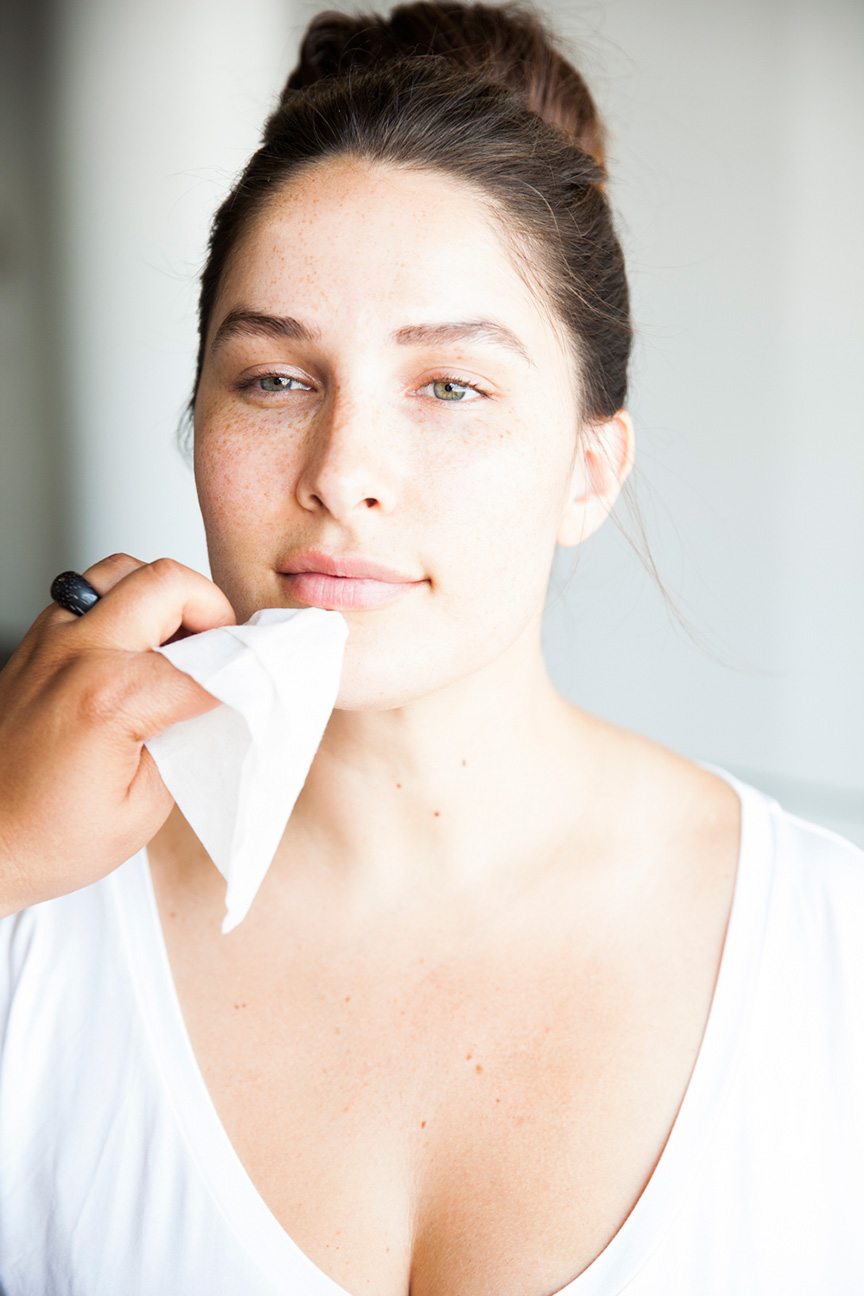 Start by cleansing and lightly exfoliating your face and neck with Ursa Major Essential Face Wipes. These wipes hydrate with and heal the skin without stripping its natural moisture.
To balance and refresh skin, spray on Sisley Floral Spray Mist. Rose and Orange Blossom are the primary scents and have a soothing and calming effect on your senses. While the skin is still damp from the mist, apply the moisturizers for ultimate hydration. Skin Owl Eye Cream depuffs and smooths under the eyes, and Hada Labo Moisturizer provides intense hydration and leaves skin looking radiant.
---
Step 2: Foundation
After moisturizers and before applying foundation use Sisley Instant Perfect to even out skin tone, minimize fine lines, and fill in any skin imperfections. With fingertips, apply Sisley Foundation lightly over entire face. Blend from the center of your face outwards with a foundation brush. Gently tap concealer under the eyes to hide dark circles and on the skin to cover spots.
---
 Step 3: Bronzer & Contour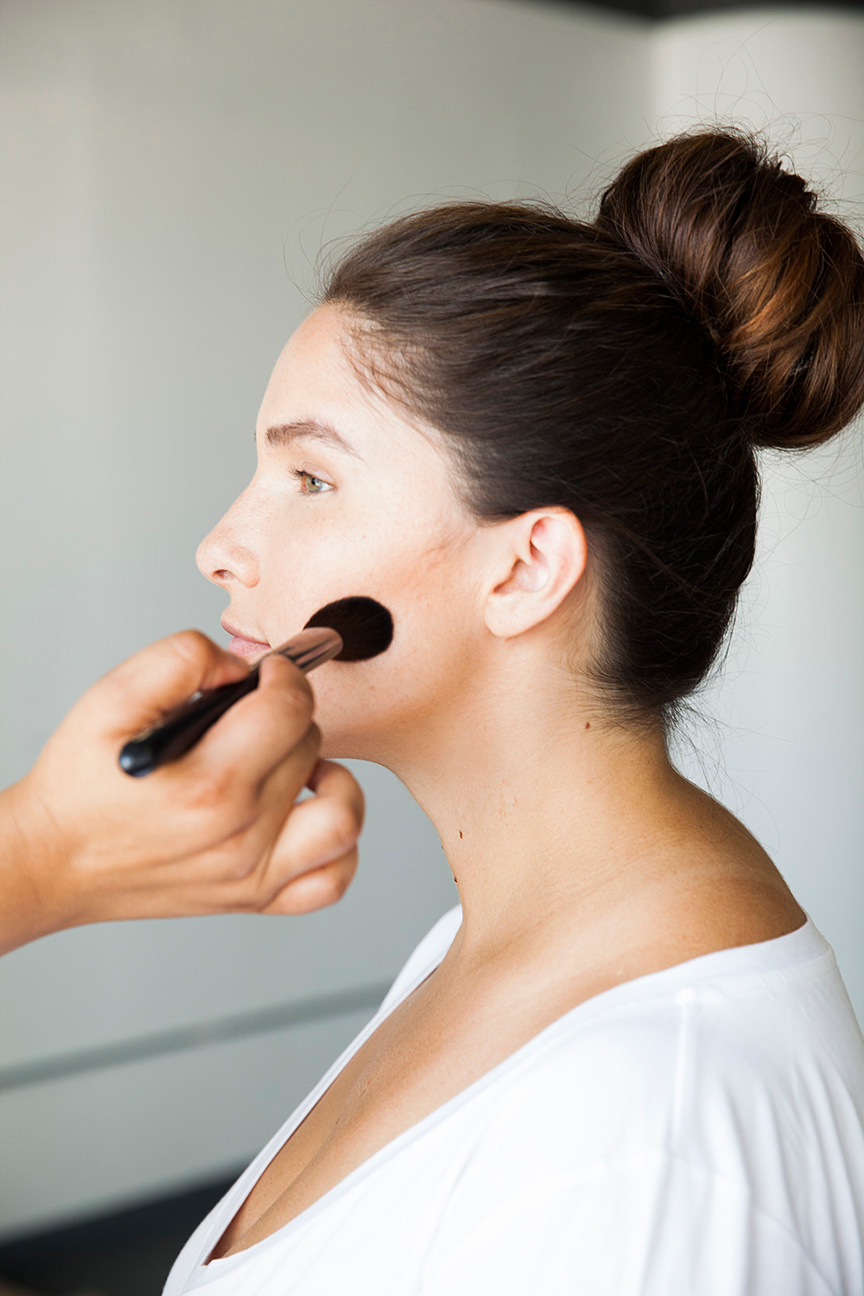 Lightly sculpt cheeks by contouring with Sisley Bronzing Gel Powder. Sweep an angled brush over bronzer and place the brush under cheekbones, starting at the hairline. Gently brush along cheekbones. Always start by using a minimal amount of product and add more as needed. To warm up the skin, sweep bronzer along the forehead, nose, and chin.
---
Step 4: Eyeshadows

For the base shadow, brush MAC Groundwork Paint Pot onto the eyelid and up to the crease. Darken a bit more in the crease to add depth. Top with MAC Soft Serve Shadow in Bounce Around just onto the lid. In the inner corners of the eye, apply Pat McGrath Iridescent Pink 003 Pigment to brighten.
---
Step 5: Eyeliner and Tightline
Line eyes with Sisley Navy Kohl Pencil, starting from the center of the eyelid. Then, hold eye taut and draw a line towards (not to the end) of your eyebrow. Clean up any mistakes and perfect your cat eye with a Q-tip dipped in a bit of makeup remover. To give the illusion of thicker lashes, tightline between the lashes with Cailyn IDefine Liquid Eyeliner. Take your time doing this, making sure each space between the lashes is filled in.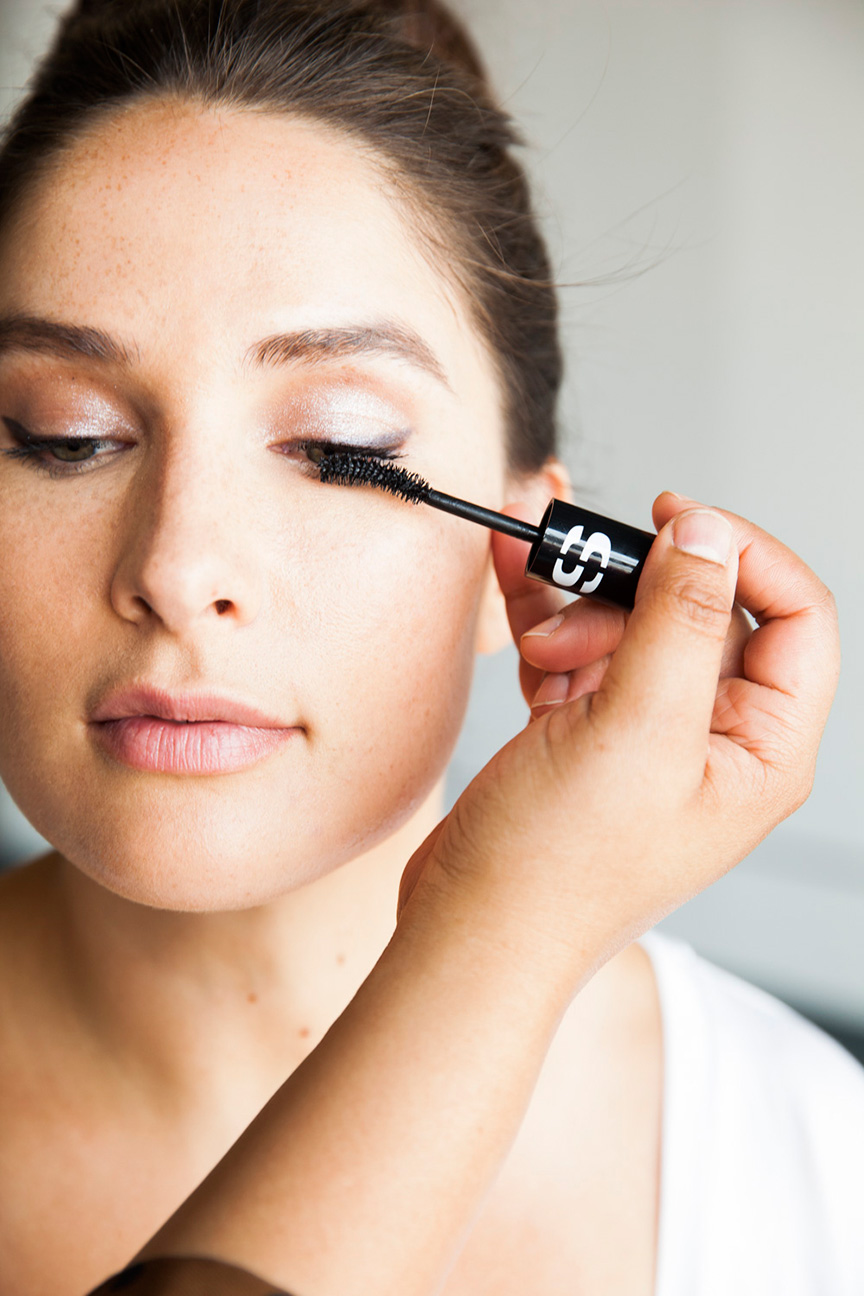 Brush a few coats of Sisley So Curl Mascara onto the top and bottom lashes to elongate lashes and enhance eyes.
---
Step 6: Blush and Highlight
For a natural flush tap Smashbox L.A. Lights in Mulholland Mauve onto the apples of the cheeks. Then create an instant glow by highlighting with Pat McGrath's Nude Shiny Stick. Brush this along the cheekbones and browbones.
---
Step 7: Lips
For the perfect lip that won't budge, I brushed on Cailyn Extreme Matte Tint + Velvet in #34 and topped it with Sisley Phyto-Lip Twist #10 to add moisture.
---
How's that for a simple cat eye? Let me know what techniques or products from this post helped you to get the cat eye look that you're after.
Makeup and Hair: Renée Loiz, Photography: Dana Sabre, Model: Chelsea Miller, Studio: The Moon and Co, Top: Essential Tee from Hey Gorgeous, Jacket: Guess by Marciano Ava Biker Jacket