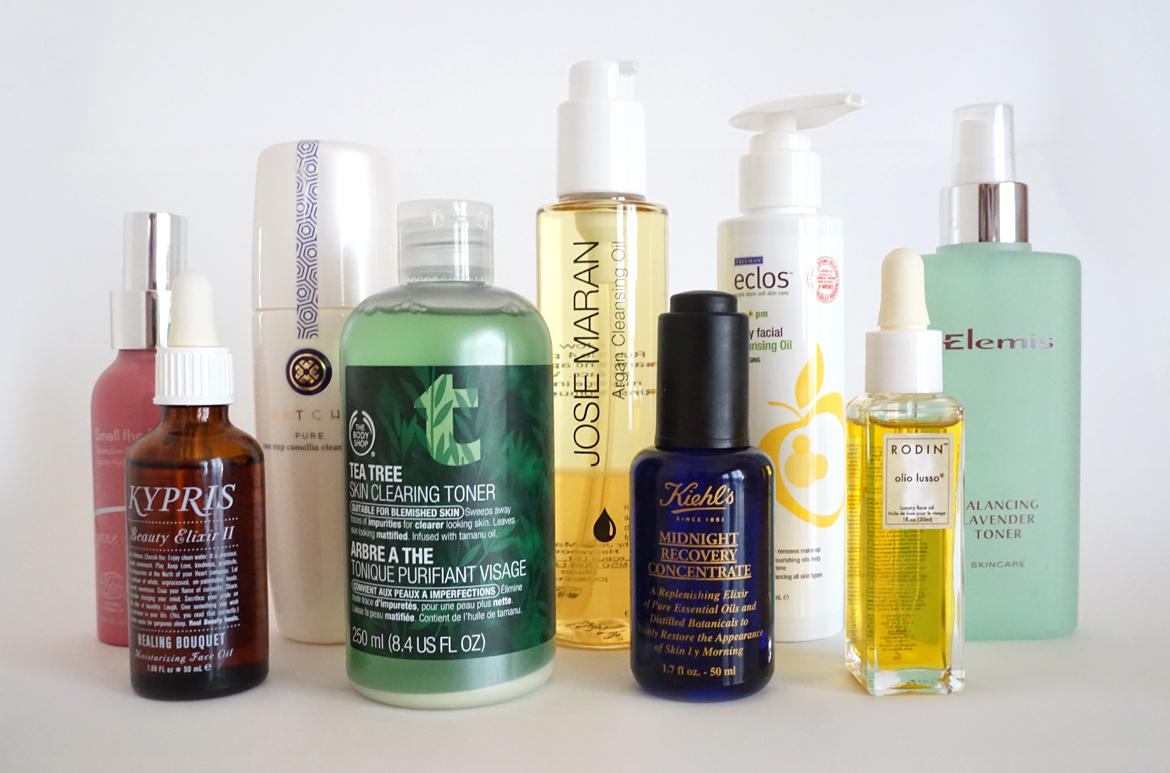 The first face oil I tried was MAC's Cleanse Off Oil. This was over 15 years ago when I first started doing makeup. I remember asking myself, "An oil to cleanse my oily skin? How is this going to work? Won't this make my skin look more oily?" Well, I tried it and was pleasantly surprised at how it removed all my makeup and left my face super clean, moisturized, and without a sticky residue. Years later I started dabbling in face oils to moisturize my face. The results were amazing. My skin was hydrated, wrinkle free, and oh-so-glowy.
These days there are oils everywhere! From cleansing oils to facial oils, drugstore to high-end brands, there's an abundance to choose from. But which to pick? Here are some of my favorites and staples I use on clients as well. I've broken them into three categories — Cleansing Oils, Essential Oil Toners, and Face Oils.
Cleansing Oils
Cleansing oils are used to purify the skin, remove makeup, and take the place of your traditional cleansers.
Good for combination skin types
Deep cleans but doesn't irritate the skin
Camellia Oil keeps the skin hydrated
Good for all skin types
Prevents hyperpigmentation and excess oil on the face
Argan Oil helps removes makeup and impurities
Good for oily skin types
Regulates excess oil in acne prone skin
Kukui Nut Oil leaves skin soft and cushiony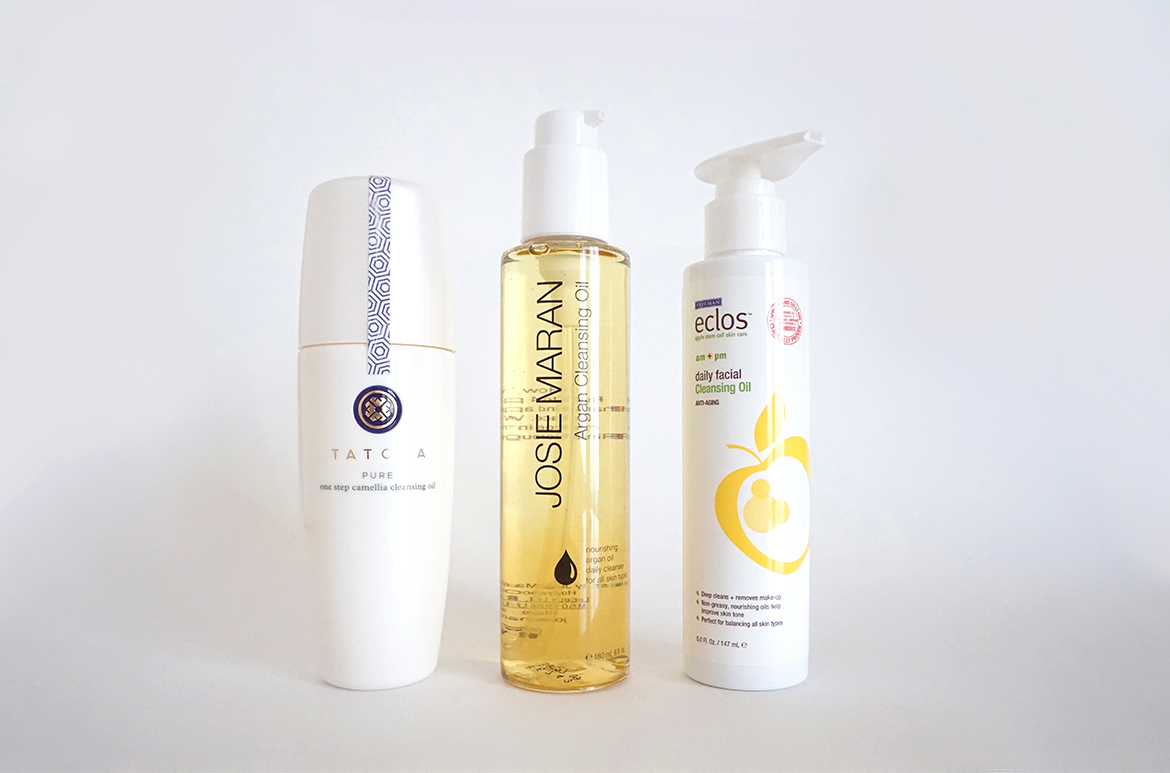 ---
Essential Oil Toners
 Essential oil toners are used to tone and balance the skin after cleansing.
Good for oily and acne prone skin types
Refreshes and has a tingly feeling
Tea Tree Oil removes impurities and heals the skin
Good for combination skin types
Refreshes and softens the skin
Lavender Oil is calming and reduces infection
Good for dry and sensitive skin types
Calms, soothes, and hydrates the skin
Rose Oil is uplifting and detoxifies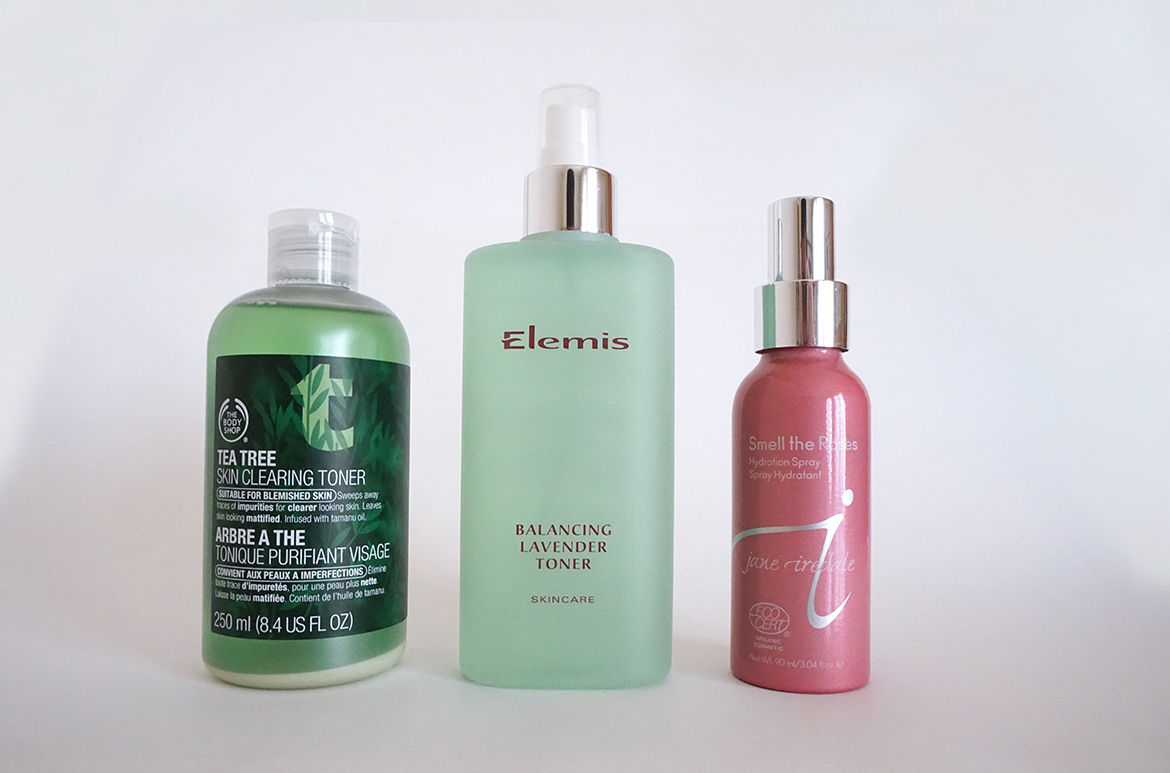 ---
Face Oils
Use face oils in place of traditional moisturizers to hydrate the skin day or night.
Good for all skin types
Deeply hydrates the skin and allows makeup to go on smoothly
Baobab Oil moisturizes and regenerates the skin
Good for all skin types
Lightweight oil hydrates skin and gives a radiant glow
Neroli Oil softens wrinkles and improves elasticity
Good for all skin types
To be used at night and dramatically restores the appearance of skin
Evening Primrose Oil repairs skin and boosts radiance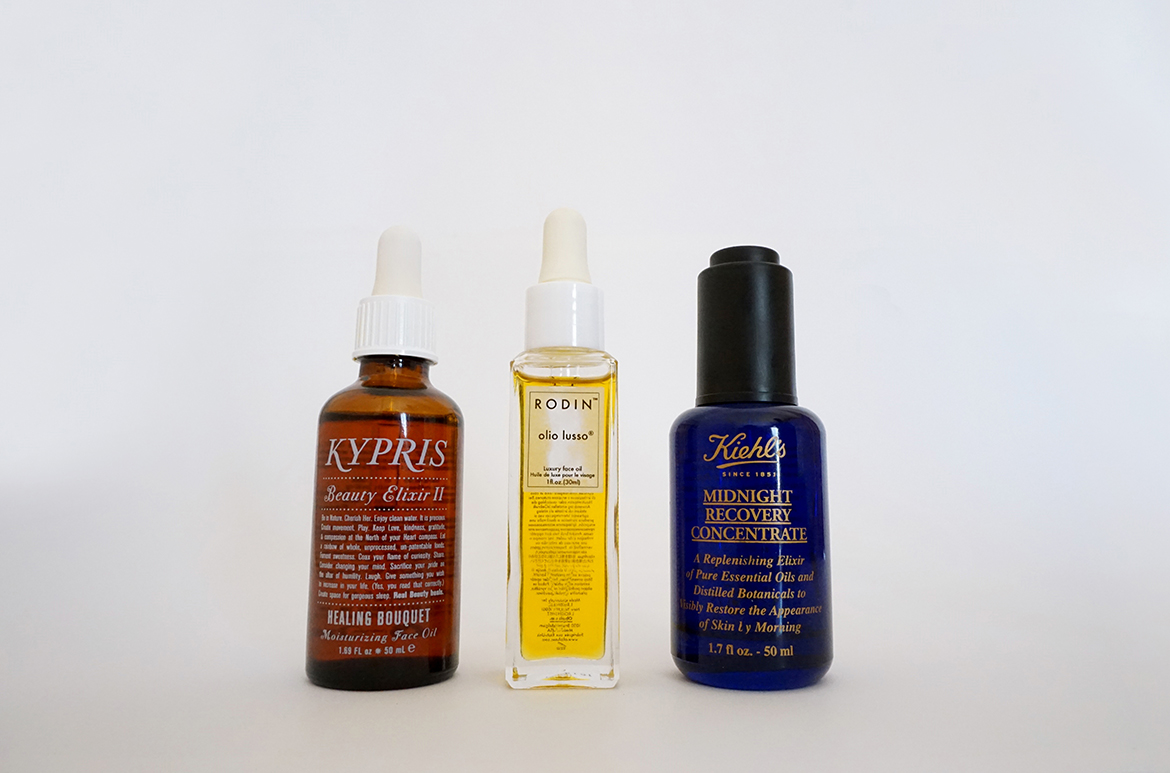 ---
So, are Face Oils for you?
Although finding the right face oils can seem like a daunting task, use this list to help you choose what's best for your skin type. Leave your comments below and let me know what works for you.