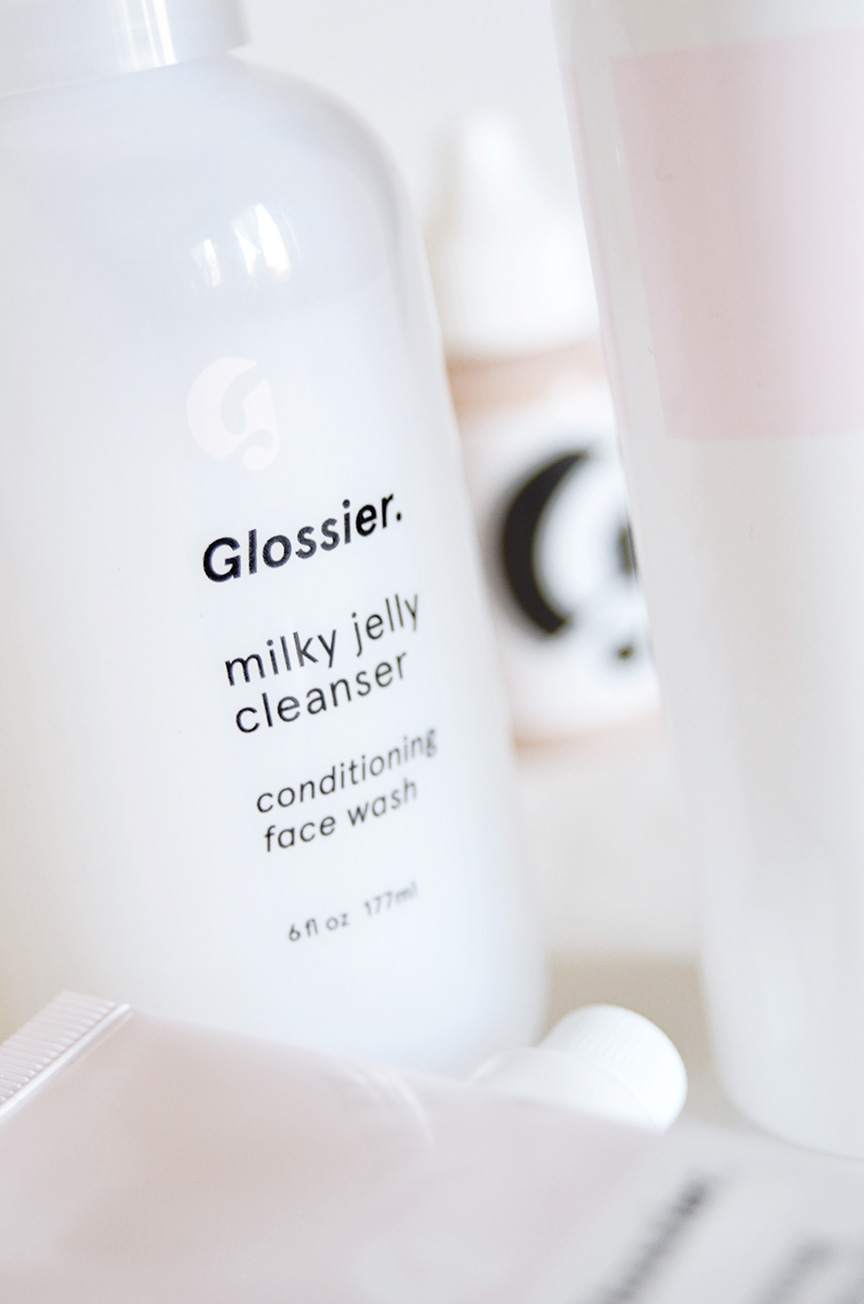 Into the Gloss creator, Emily Weiss, developed a new and easy-to-use skincare line—Glossier. She takes the guesswork out of finding the right products by targeting all skin types, which means anyone can use them.
I'm always searching for skincare products to clean without stripping the skin and hydrate without clogging pores. Glossier's simple products will leave skin looking polished and radiant. In this post, I share a no-fuss skincare routine using Glossier.
Milky Jelly Cleanser
One thing I learned while studying esthetics was to keep your skin's PH balance in check. This cleanser does just that. There are no soaps or sulfates added to strip the skin's natural oils. Interestingly, the main cleansing agent is poloxamer, used in contact lens solution, making it safe for the eye area. I love how gentle this cleanser is yet strong enough to remove all your makeup and mascara without irritating the skin.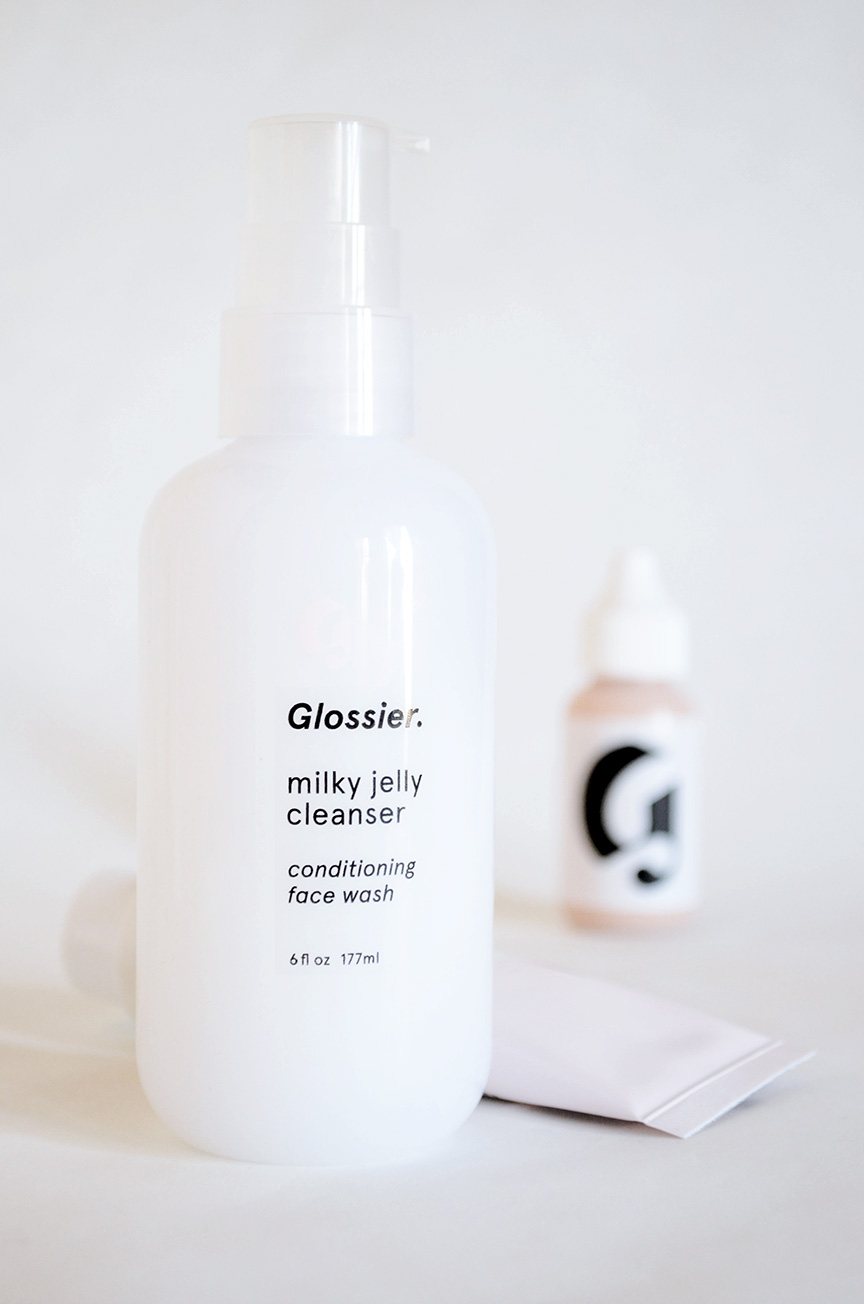 ---
Soothing Face Mist
I'm all about face mists, and while I liked how this one left my skin hydrated, I was missing the rose scent. It was very faint—better for someone who wants more of a subtle scented mist. Spray on face after washing, use it to set your makeup, and spray throughout the day to refresh your skin.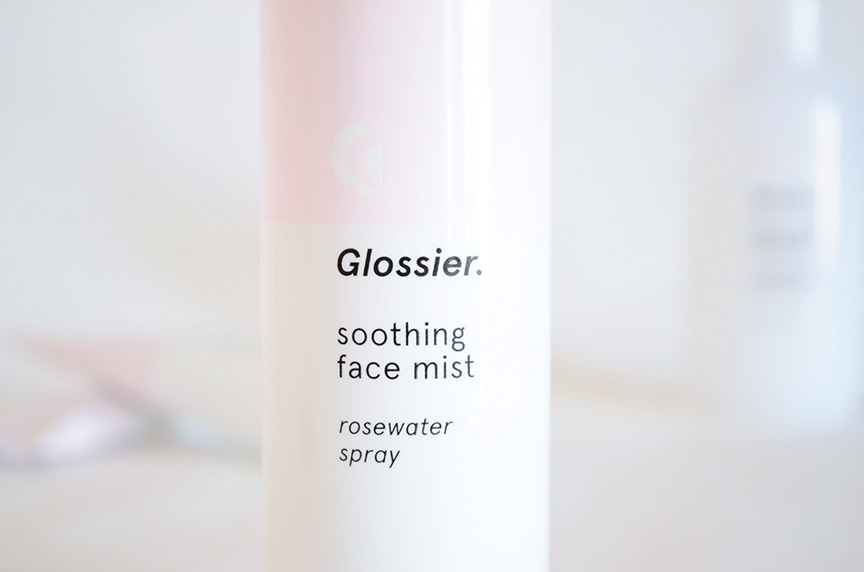 ---
Priming Moisturizer & Perfecting Skin Tint
This daytime moisturizer preps the skin before applying foundation. It has a soothing anti-redness complex, a mix of tea and honey extracts, which makes it an ideal moisturizer for sensitive skin. If you're looking for an ultra sheer, minimal coverage tinted moisturizer, try the Perfecting Skin Tint. Because of its ultra thin formula, the five shades of this tint adapt to a variety of skin tones.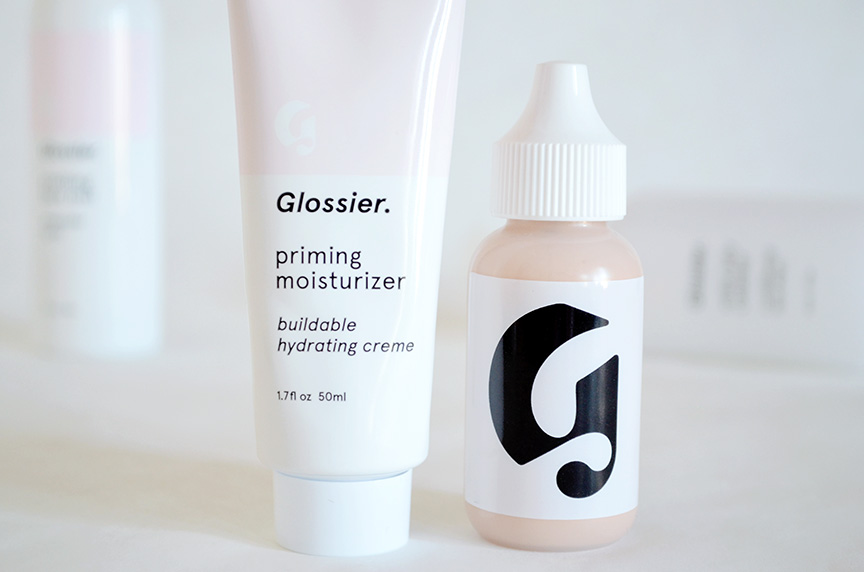 ---
Balm Dotcom
This can-do-anything waxy salve comes in an easy to use squeezable tube. Wear on lips, cuticles, elbows, or anywhere else that needs maximum hydration. Thanks to castor seed oil and beeswax, moisture stays locked in for the long run!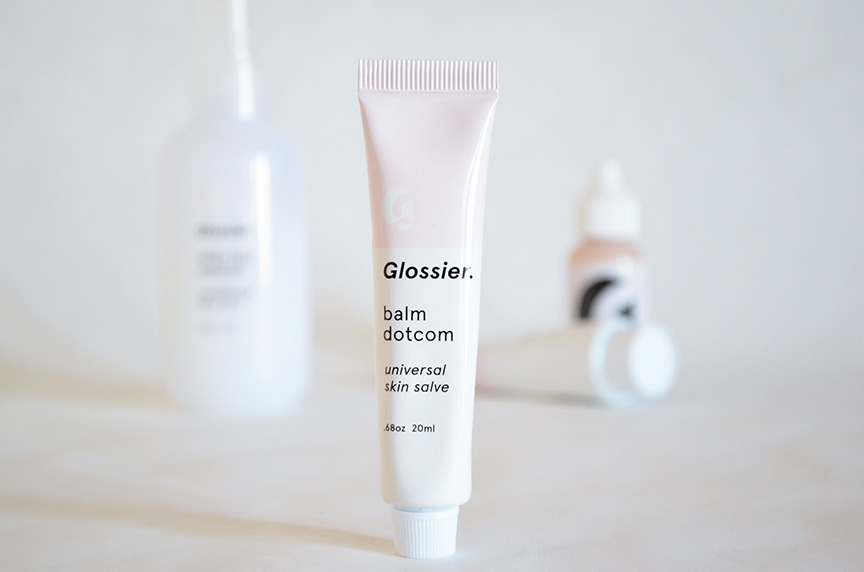 ---
I'm looking forward to watching Glossier grow and develop original and exciting products. What are some key things you look for when shopping for new skincare and which products are you most interested in trying from Glossier?