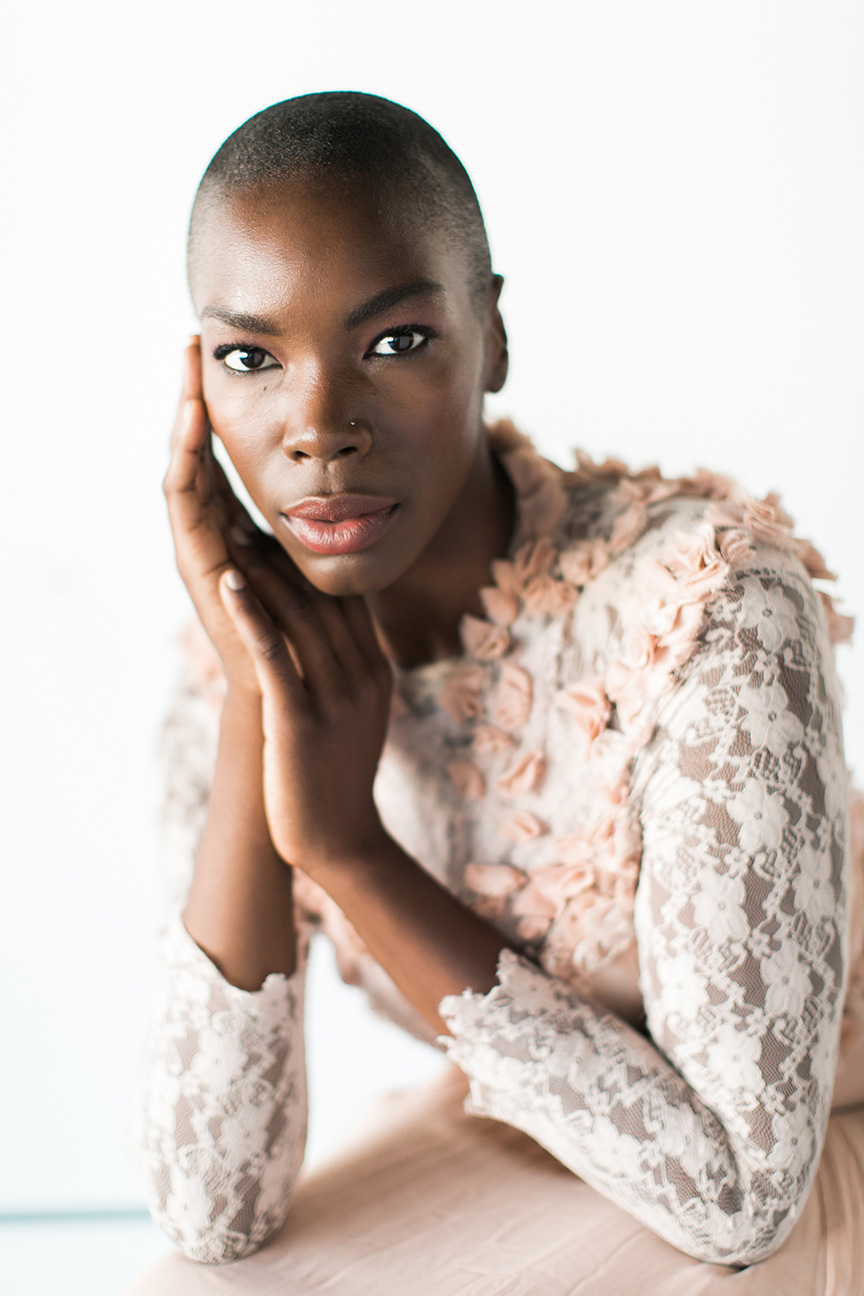 Wedding season is in full bloom! In this post, Bride to Be × Three, I showcase three ethereal and romantically colorful bridal makeup looks. Keep reading to learn about the products and techniques I used to create these looks.
Look One: Golden Lady
My first look features warm tones and vibrant gold accents. To help makeup to stay in place, I started by prepping my model's skin with Glossier Priming Moisturizer and Smashbox Photo Finish Primer Water. Next, Make Up For Ever Ultra HD Invisible Cover Foundation was blended into the skin and I concealed any discolorations with Bobbi Brown Creamy Concealer. This gave a seamless and flawless finish to her skin.
Brows were filled in with one of my favorite brow pencils, Senna Sketch A Brow. Pat McGrath's uber-vibrant Gold 001 Pigment was brushed onto lids from lash to crease and into the inner corners of her eyes for a wide-eyed dreamy effect (similar color here). This eyeshadow color is so beautiful and has an excellent color payoff!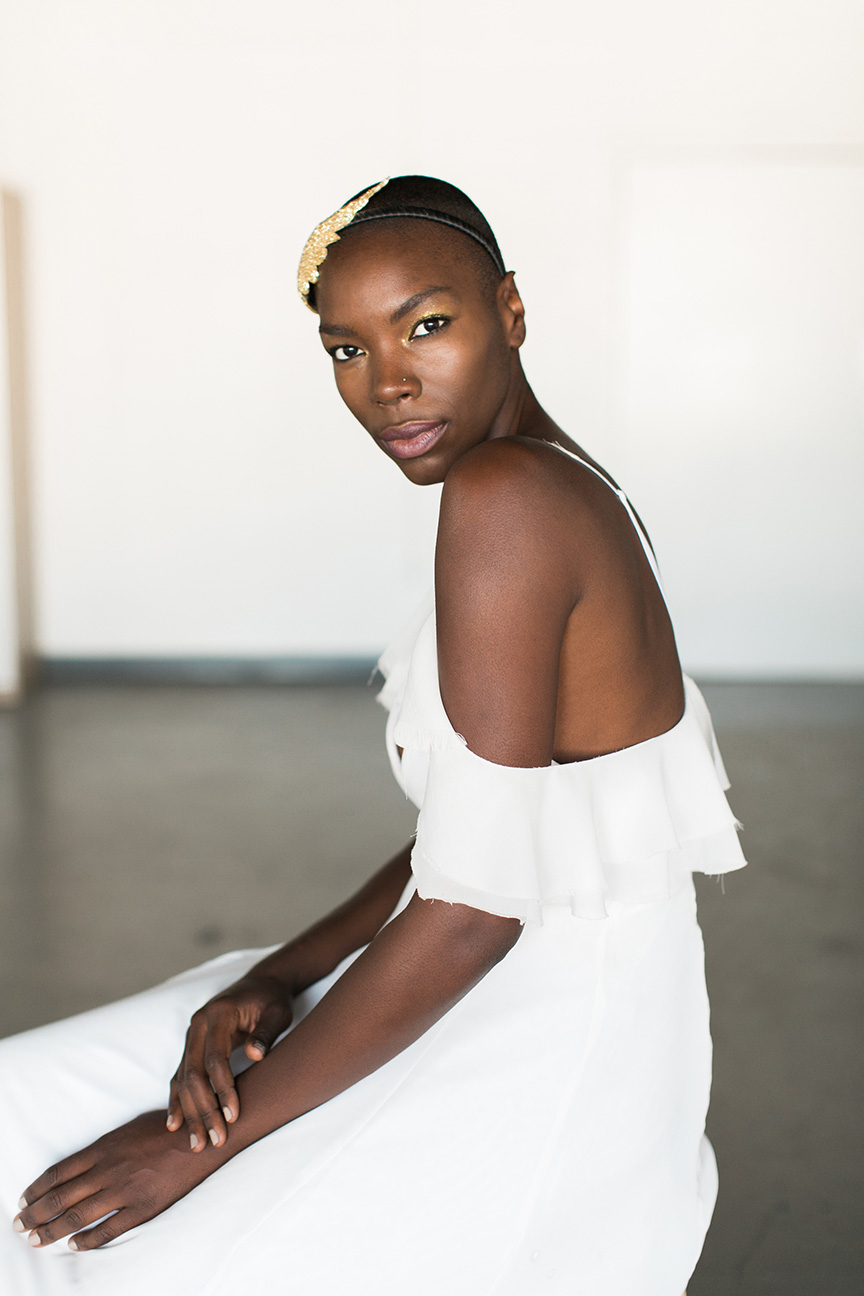 Tarte Tartiest Double Take Eyeliner was used to line and define her eyes and their Lash Paint Mascara was smudged into the lashes. To highlight and softly contour her cheeks, I used the Becca Lowlight/Highlight Perfecting Palette. This is the perfect palette to sculpt cheekbones. For lips, I conditioned with Glossier Balm Dotcom then colored them in with Shea Moisture Lipstick Pencil in Sonia, a purple berry color. Lastly, I dusted on Cover FX Pressed Mineral Foundation to set her makeup.
---
Look Two: A Rose Is a Rose
For my second look, I applied Shea Moisture's Creme Balm, a medium coverage foundation (similar foundation here) to the skin. Kevyn Aucoin The Precision Brow Pencil was used to draw in her brows. Next, I brushed on Tata Harper Volumizing Lip & Cheek Tint in Very Naughty for a healthy and dewy, deep rose flush to cheeks. I wanted her eyeshadow to be a romantic rose shade, so I first patted on Cao Cosmetics Duo Lip Cheek in Flirt to prep the lids, then topped that with Mustaev Pink Bikini Eyeshadow.
Her lips were lined with Votre Vu's Drawmatic Lip Liner in Sizzle, a warm brick-red and then filled in with Honest Beauty Truly Kissable Sheer Rose Kiss Lip Crayon.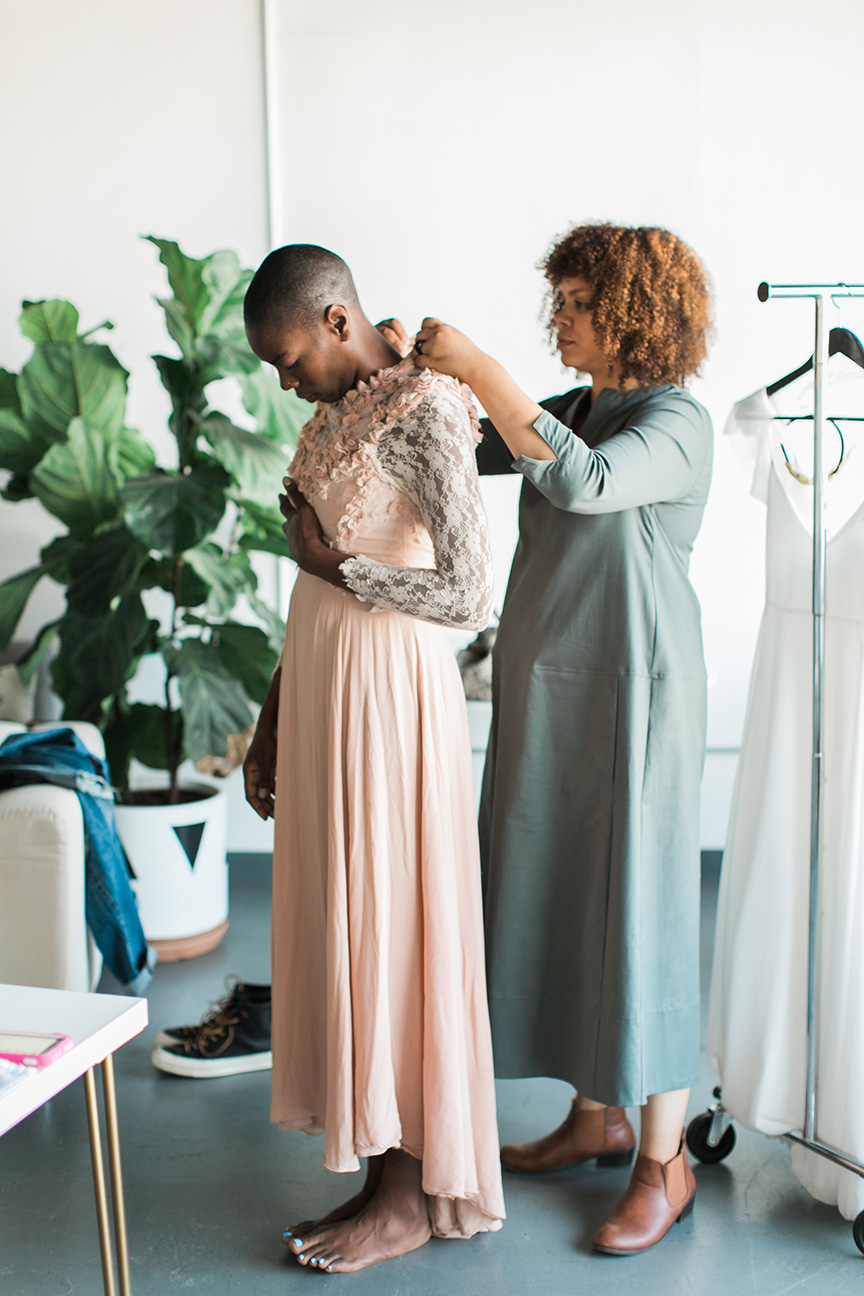 Thank you to Michelle Hébert and Showroom Joplin for lending out all three romantic and sophisticated bridal gowns!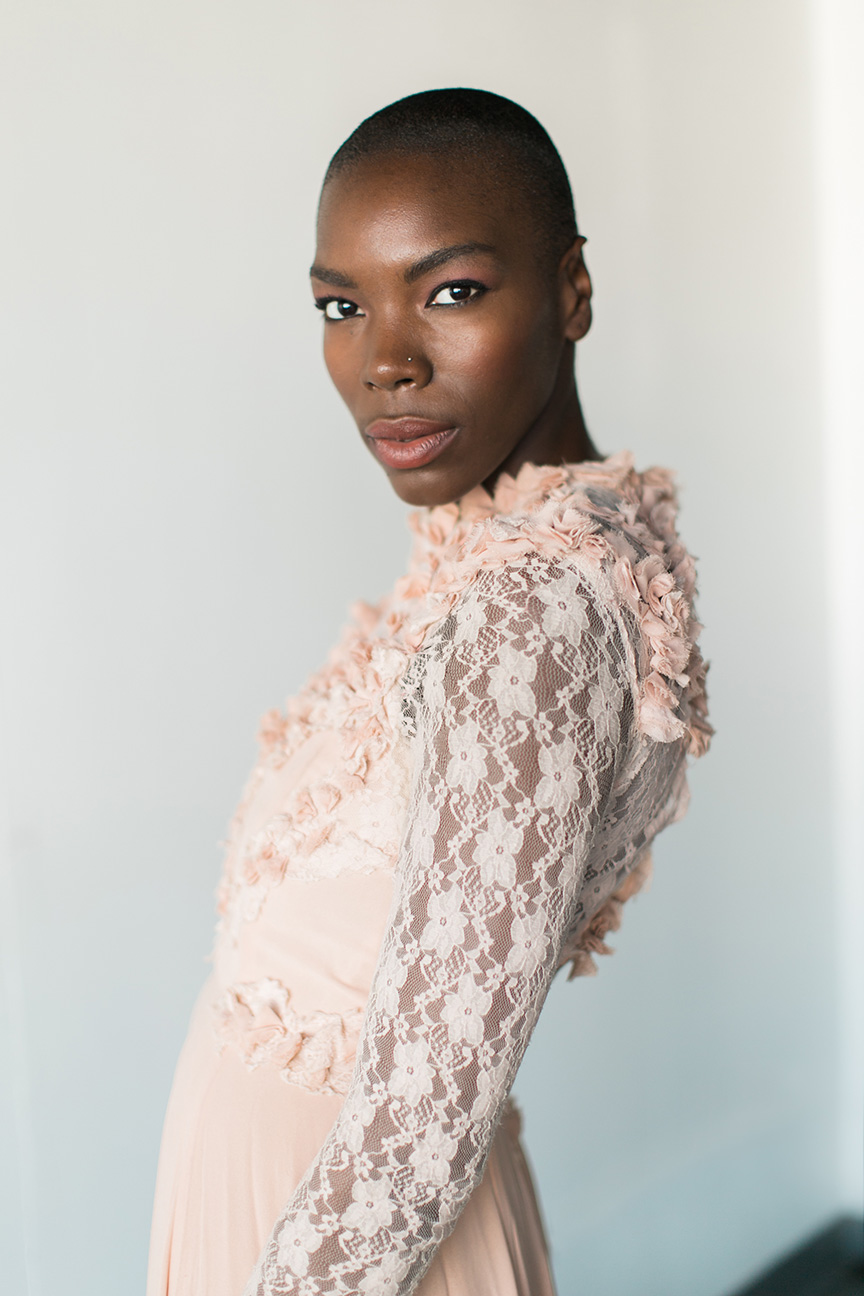 ---
Look Three: Something Blue
*Pro Tip: Cut the crease with a sharp pencil to precisely outline the shape of your lid, then fill in and blend with eyeshadow.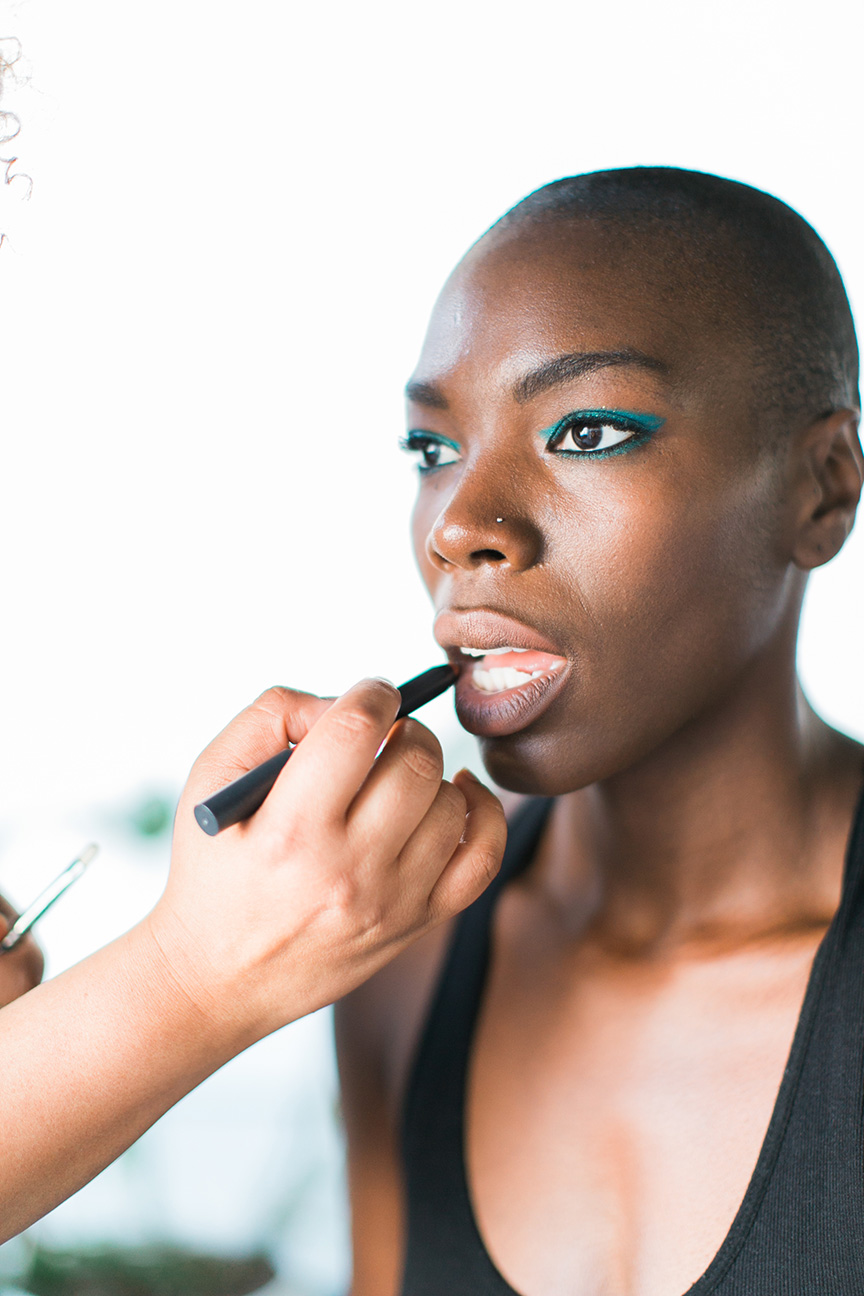 For the third and last look in my Bride to Be × Three photoshoot, I kept her skin fresh and radiant with Glossier Perfecting Skin Tint. Make Up For Ever Duo Mat Powder Foundation was lightly brushed on the t-zone and I highlighted her brow bones and cheekbones with Jouer Champagne Highlighter, a luminous pinky gold.
Her eyelids were outlined with Deep End, a vibrant teal blue eye pencil from Urban Decay and then filled in with Hikari Glam Cream Pigment, a rich shimmery turquoise. These two colors together create the most intense blue you've ever seen! To finish the look I mixed MAC Cosmetics Oh Honey Velvetease Lip Pencil with NARS Audacious Lipstick in Marlene which made a spiced chocolate color for her lips.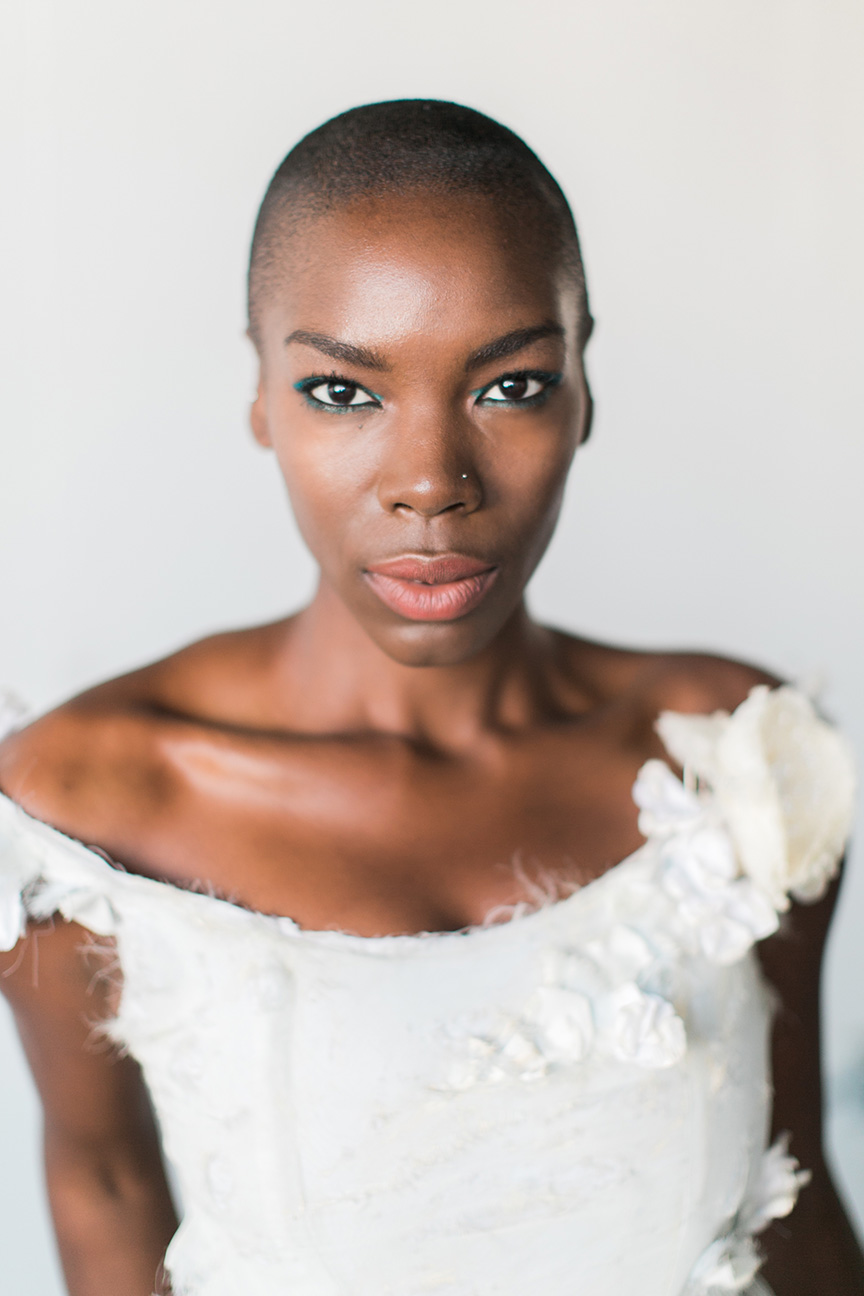 Which is your favorite look from my Bride to Be × Three photoshoot? I'd love to hear about it in the comments below!
Makeup and Wardrobe Styling: Renée Loiz, Photography: Heather Molina, Model: Eromomen,
Dresses: Michelle Hébert, Studio: The Moon and Co