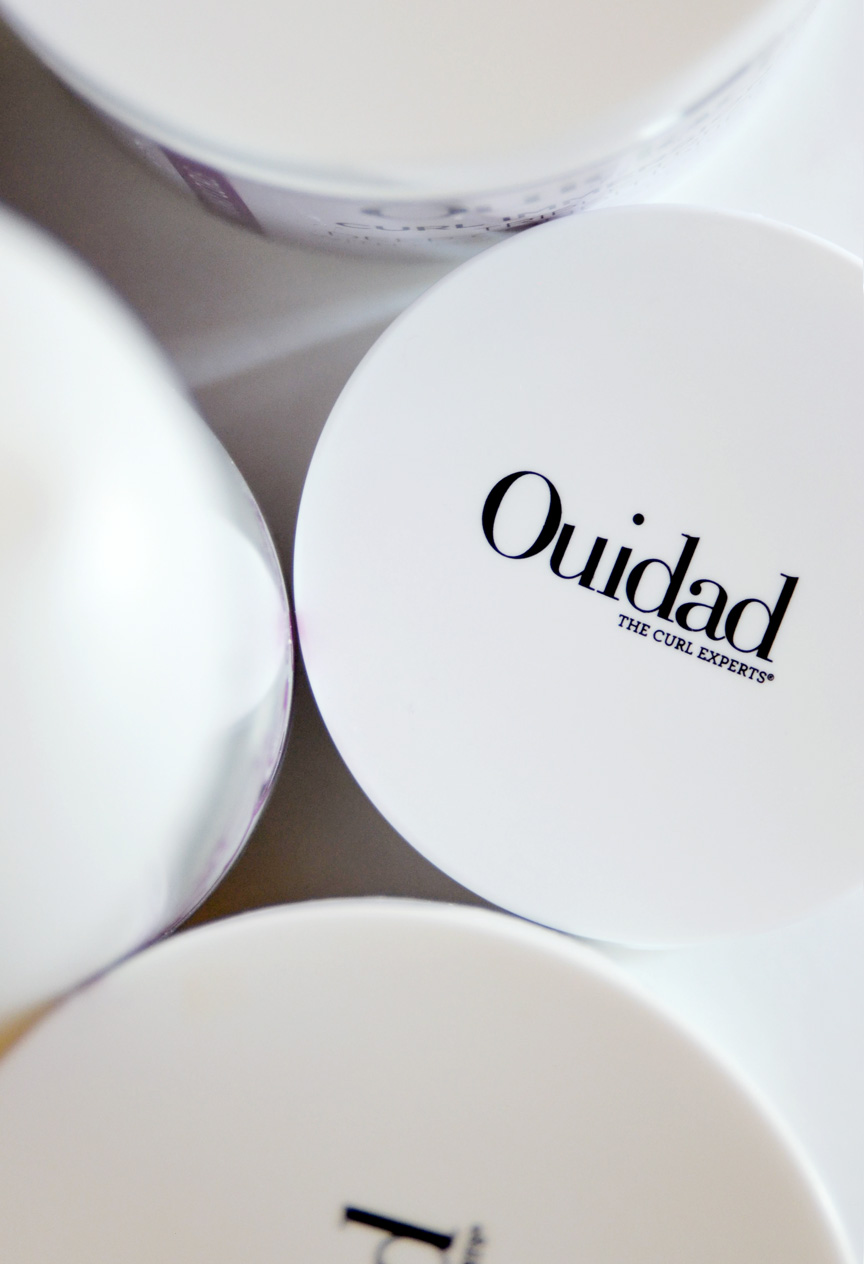 Over the summer, I had a terrible hair experience that left my curls super crunchy, dry, and brittle. It was a combination of a setting spray and a foam mousse that damaged my hair and caused tons of breakage. Seeing my hair break off right before my eyes was scary, so right then and there I set out to get my hair healthy and hydrated.
In order for those crunchy curls to be gone and for my hair to have total hydration, I needed to change up from the products I was using. Enter Ouidad's Curl Immersion line. These products are hair miracles that brought my dry and crunchy curls back to life! Read more about these amazing products below.
Let's start with these two cleansing conditioners. Yes, I said cleansing conditioners, not shampoo! There are no sulfates at all in them, and they leave hair hydrated and moisturized.
I use the No-Lather Coconut Cream Cleansing Conditioner once a week to gently cleanse my curls without stripping their natural oils. After using this cleansing conditioner, my hair is detangled and feels so soft. For my monthly deep cleanse to remove product buildup, the Low-Lather Coconut Cleansing Conditioner works wonderfully. After cleansing, I love how my hair and scalp feel über refreshed, and my curls are smoothed out and defined.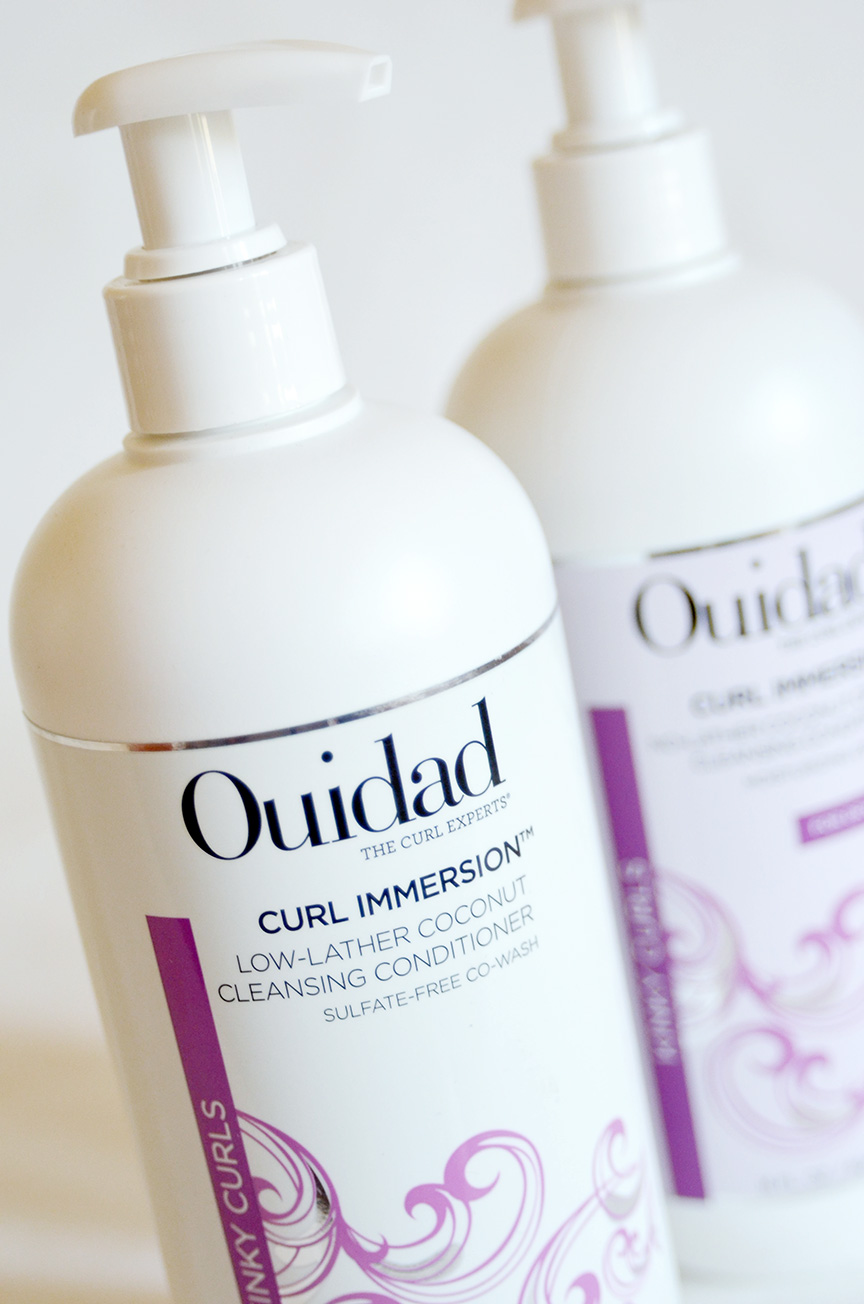 Triple Treat Deep Conditioner gives the best results when it comes to easy detangling, maximum hydration, and strengthening. After applying this conditioner, it literally takes two whole minutes for any dryness or frizziness in my hair to completely disappear. Rinse out, and be amazed from the best-deep-conditioner-ever.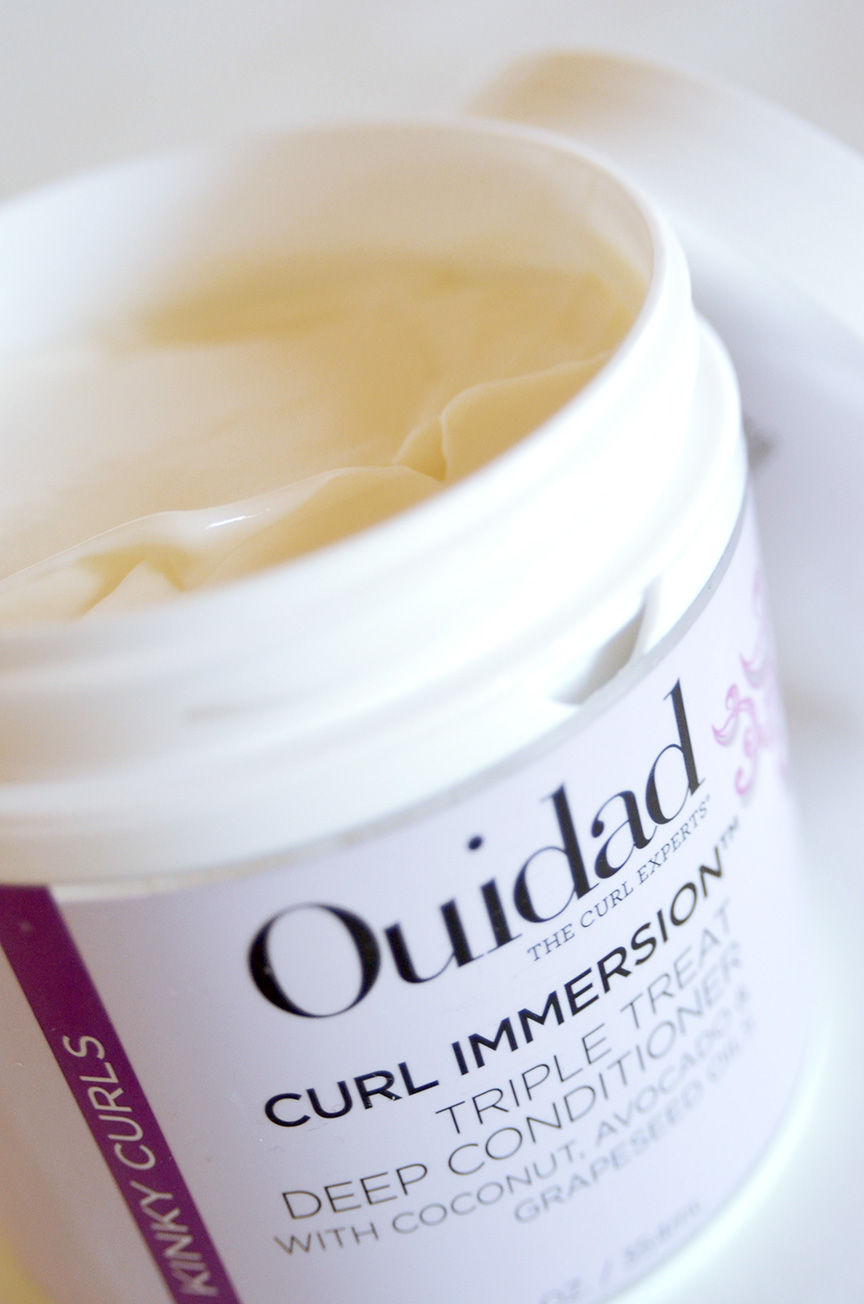 When I dry my hair, I always use a clean t-shirt to soak up the excess water and keep frizziness at bay. Then to set my damp curls, I make four sections and apply a nickel size of Silky Souffle Setting Creme to each section. Even though this is a setting creme, it doesn't make my curls crunchy and leaves no flaky residue. For added shine, I rub a tiny amount of Hi-Defining Custard in my hands and smooth over my curls.
Now my hair is set and ready to go! To style, I normally air-dry my hair and fluff with my hands throughout the day. But if I'm in a hurry I use a diffuser to quickly dry my curls, then my comb pick to add volume in the roots.
Ouidad has changed my curly hair game, and I couldn't be happier with the results. Yay! Crunchy curls be gone!
Have you ever had a bad hair experience? What did you do to bring your hair back to life? Sound off in the comments below.