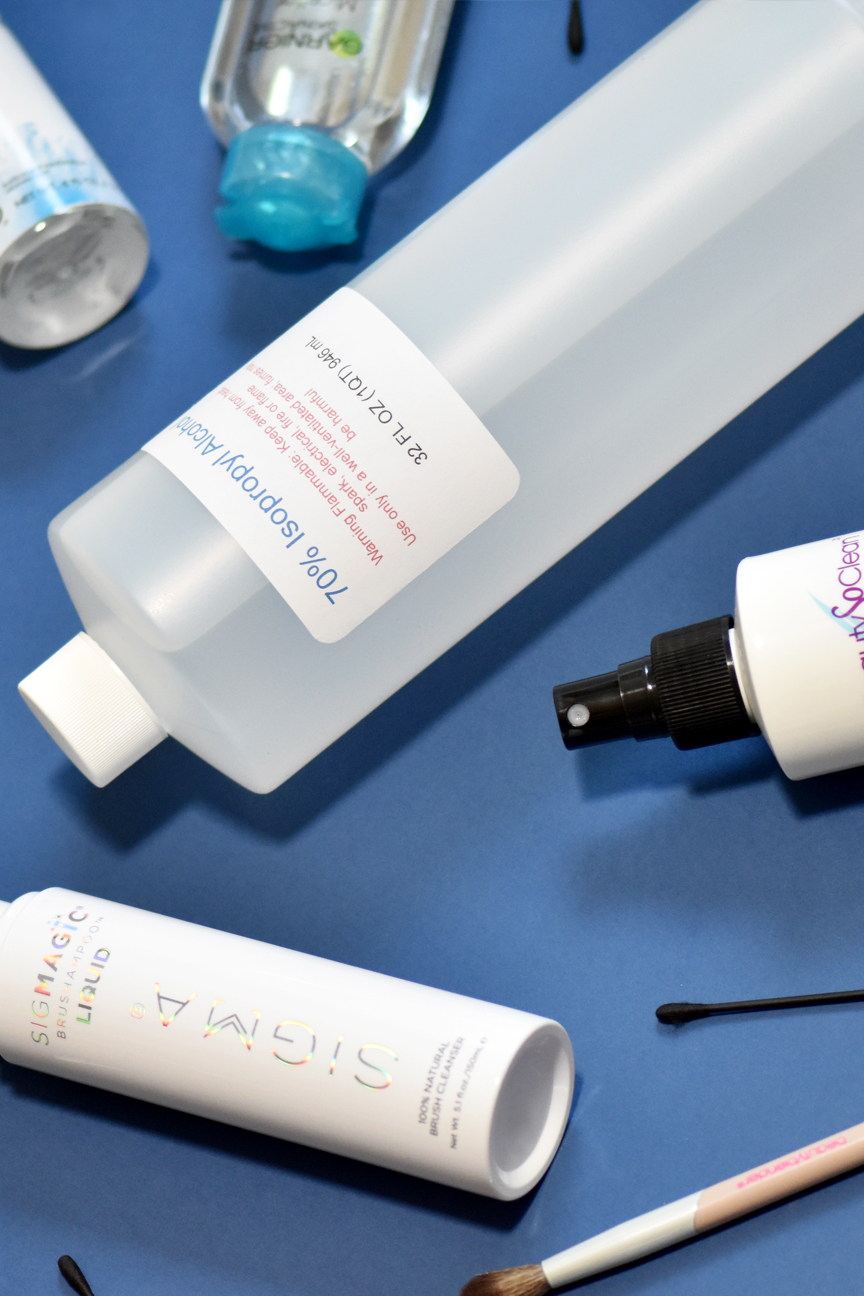 Almost every day we're being reminded of how important it is to clean, disinfect, and sanitize everything around us in order to stay healthy and safe from the risk of spreading germs. We've gotten used to regularly sanitizing our homes and repeatedly washing our hands to keep our families and friends safe. But, have you ever considered the importance of sanitizing your beauty products?
For makeup artists who work in such close proximity to our clients, if we're not careful, there's the possibility of passing along harmful bacteria and germs that could lead to pink eye, cold sores, and even mites. Eww! With the COVID-19 pandemic in front of us, we're reminded how important it is to keep our products and the working environment extremely clean and sanitary. Looking ahead for the beauty industry, this will be a top priority.
It's not a question whether we should be sanitizing our beauty products for professional or personal use, the question is, what is the right way to sanitize? In this post, I'll share some of my best practices and tips on how to sanitize your beauty products. Let's start!
Leave a comment