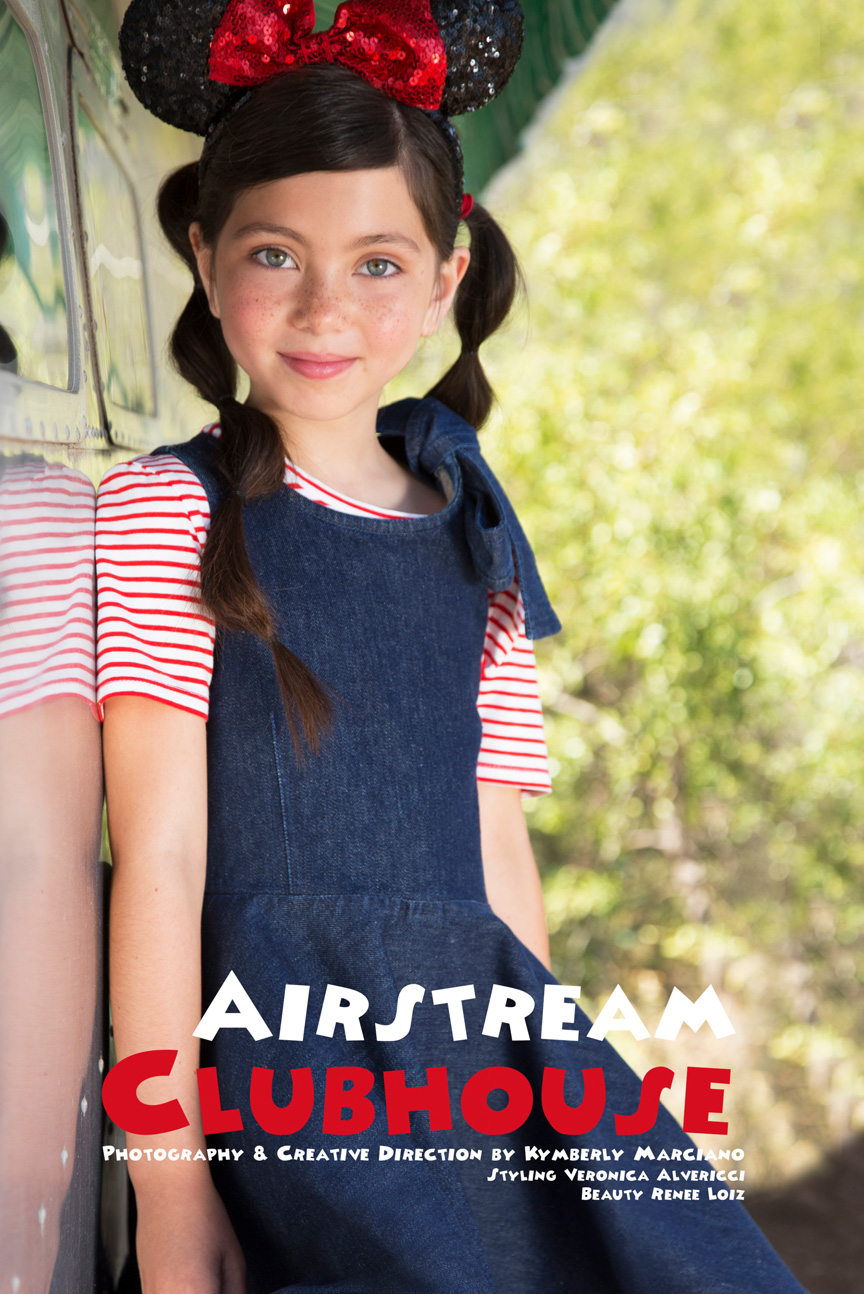 The latest issue of Mini-Maven Magazine featured creative editorials inspired by fashion icons. I was excited to work with the magazine founder and photographer, Kymberly Marciano, on the cover story celebrating Mickey and Minnie Mouse. We shot in the Malibu Hills in a vintage trailer turned into an Airstream Clubhouse. Keep reading to see the looks I created for Mini-Maven's Icon Issue.
To give our adorable model glowing skin, I applied Beautycounter's Dew Skin to her face. Then I patted a luminous golden highlighter from Wander Beauty onto her cheekbones. Glossier's Stretch Concealer covered up any dark circles under the eyes and I groomed her brows with their Boy Brow Gel.
Next, I brushed RMS Cream Eye Polish in Lunar onto her eyes. This champagne pink color is subtle but really brought out the beautiful color of her green eyes. I lightly coated and defined her lashes with a Mineral Mascara from Pacifica Beauty.
Beautycounter's Blusher in Hibiscus added a sweet pink flush to her cheeks. Lastly, I painted her lips a warm rosy shade with Tata Harper's Lip Tint in Very Popular.
To hold the hairstyles in place I used R+Co Outer Space Hairspray. This hairspray is so great when you're changing the hair into different styles. I love that it has a super flexible hold and doesn't leave product build-up in the hair when brushed out. If you haven't tried this hairspray, run out and get some now!!
To do the victory roll bangs above, I tied her hair in a ponytail leaving a section of her bangs out. Then, I backcombed at the root to add a bit of volume. With two fingers I rolled the bangs backward creating a tunnel shape. Lastly, I secured her victory roll into place with a few bobby pins and hairspray.
For the hair bow style below, I first brought all of her hair up into a ponytail. Next, I looped an elastic rubber band around 3/4's of her hair, leaving the ends loose. I divided the looped hair into two sections and took the loose ends of her hair and pulled them over the middle of the two sections. I tucked the loose strands into the elastic and sprayed with hairspray to hold them in place.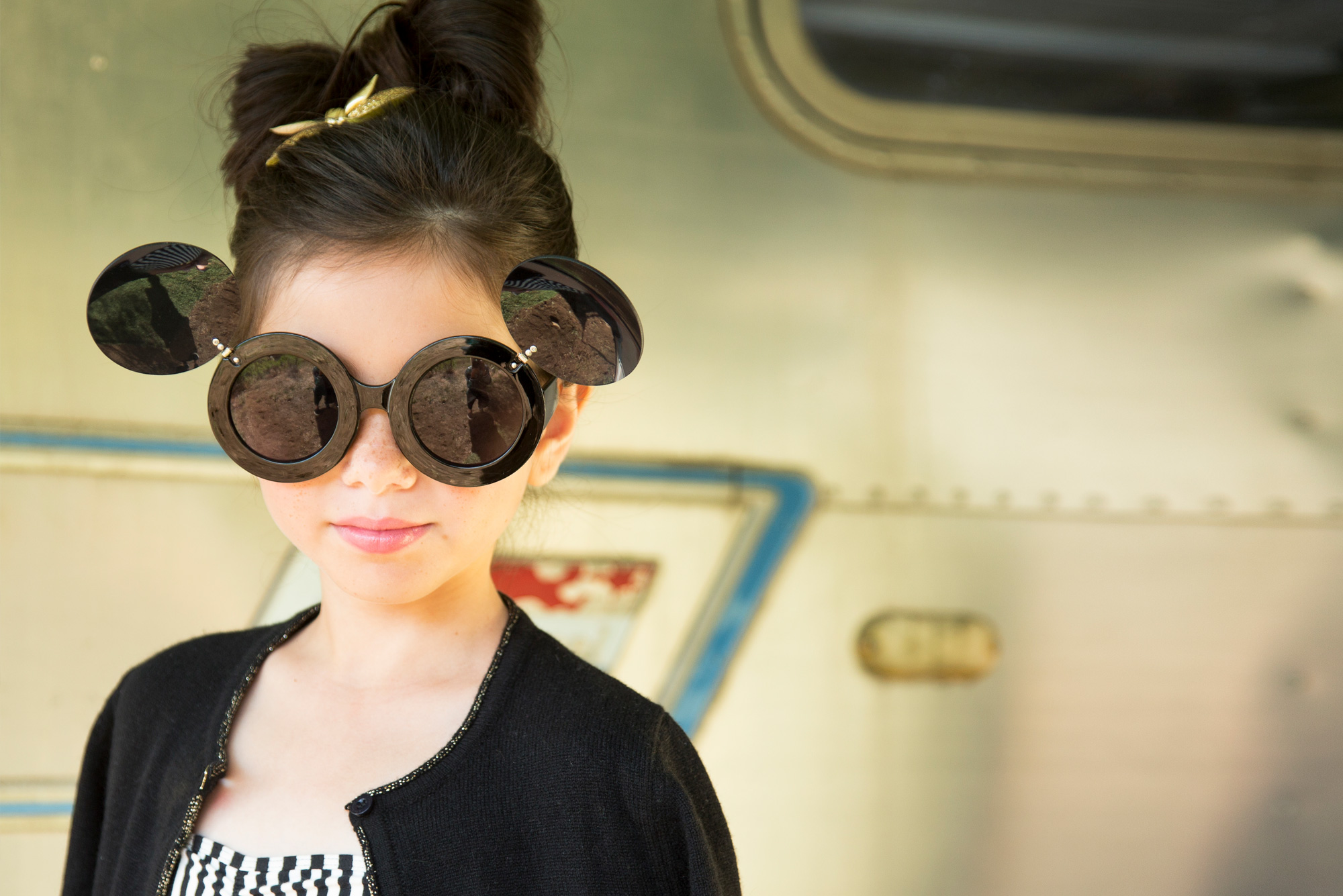 Who is your favorite fashion and beauty icon? Tell me all about it below!
Makeup and Hair: Renée Loiz, Photographer: Kymberly Marciano, Wardrobe Styling: Veronica Alvericci