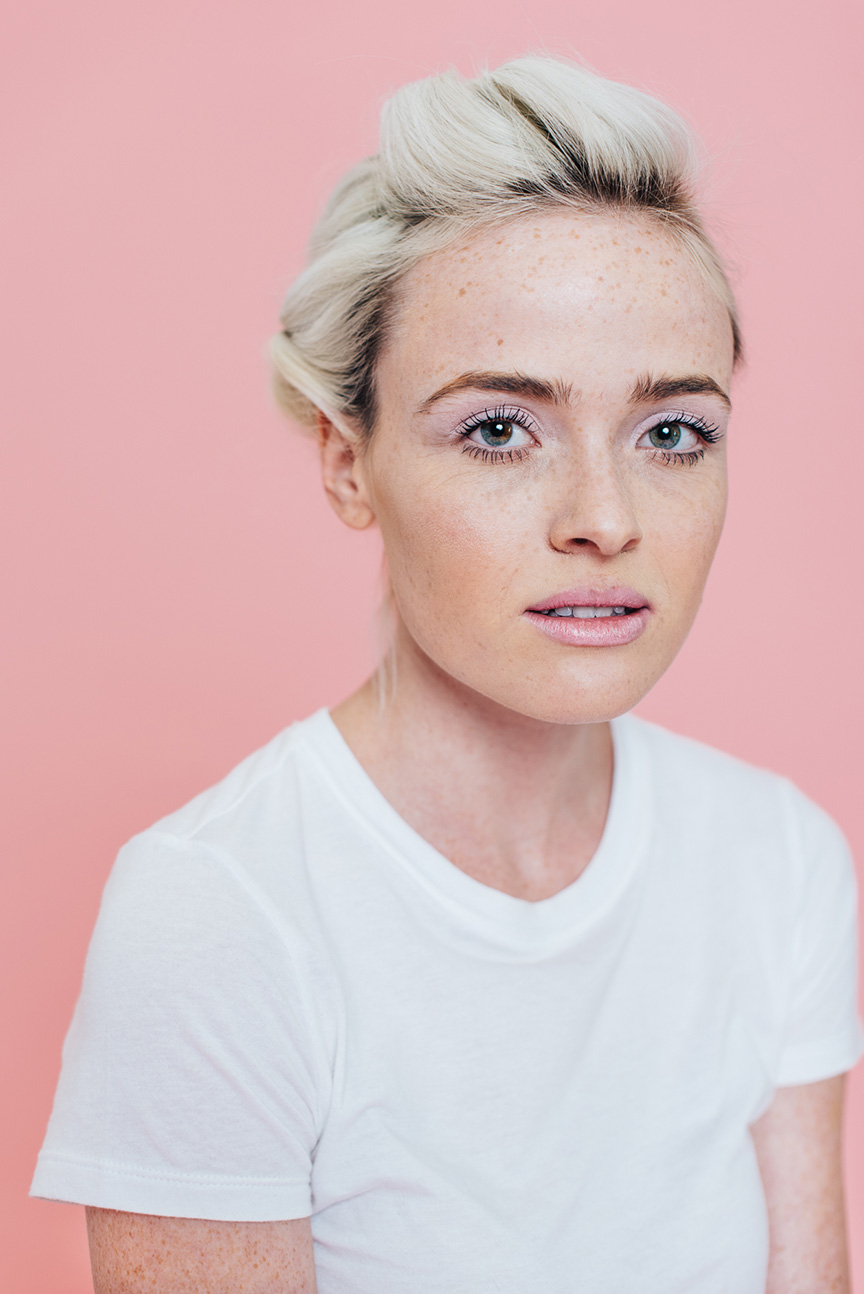 Each year, Pantone has an event where they announce what color will be on trend and represented by the design and fashion industry. This year, for the first time, Pantone announced two Colors of the Year. 2016 brought a softer take on color with Rose Quartz, a subdued dusty pink, and Serenity, a calming pale blue.
Inspired by color and the simplicity of this duo, I worked with photographer, Cara Robbins, to create a beauty shoot highlighting product from Sephora + Pantone Universe.
I prepped the model's skin with Osea Protection Cream for a smooth matte finish. To brighten under her eyes, I massaged on Ren Active 7 Eye Gel. Before using Hourglass' Liquid Powder Foundation, I evened out her skin tone with their Mineral Primer.
For her hair, I sprayed with GHD Curl Hold Spray and blew dried it. This spray protects hair from heat damage and helps hold waves or curls after styling. After loosely curling her hair with a flatiron, I sprayed Kenra Dry Texture Spray into the roots of the hair to add volume.
Thinking outside of the box, I applied Pantone's Serenity Lipstick to eyelids, then topped with Serenity Eyeshadow. Mixing these two textures together brought out the powdery blue color. I coated her lashes with Pixi Blackest Blue Mascara and brushed brows with Anastasia Clear Brow Gel.
Cheeks were lightly swept with Hourglass Powder Blush Diffused Heat—a champagne highlighter and poppy blush combo. Lorac's Matte Lip Color in Tawny and Cailyn's Lip Gloss in Divine Honey added a muted brown-orange color to compliment the blue eyeshadow.
For her second look, I applied Hourglass Vanish Foundation Stick as a concealer under the eyes and to any redness on the face. Next, I filled in her brows with Senna's Light Taupe Brow Pencil then brushed them upwards with Glossier Boy Brow to open up the eyes.
For a luminous glow to her skin, Jouer's Limited Edition Highlighters in Crystal and Seashell were patted onto her cheeks, eyelids, bridge of the nose, and the center of her forehead. I brushed the Pantone Rose Quartz Eyeshadow all over eyelids and up to her brow bone. Pixi Lengthy Fiber Mascara defined and lengthened her lashes.
Her lips were brushed with Pantone Rose Quartz Lipstick, a highly-pigmented pastel pink. I wanted the pink to be a little bolder, and Lorac's Alter Ego Lip Gloss in Show Girl added just the right amount of watermelon pink.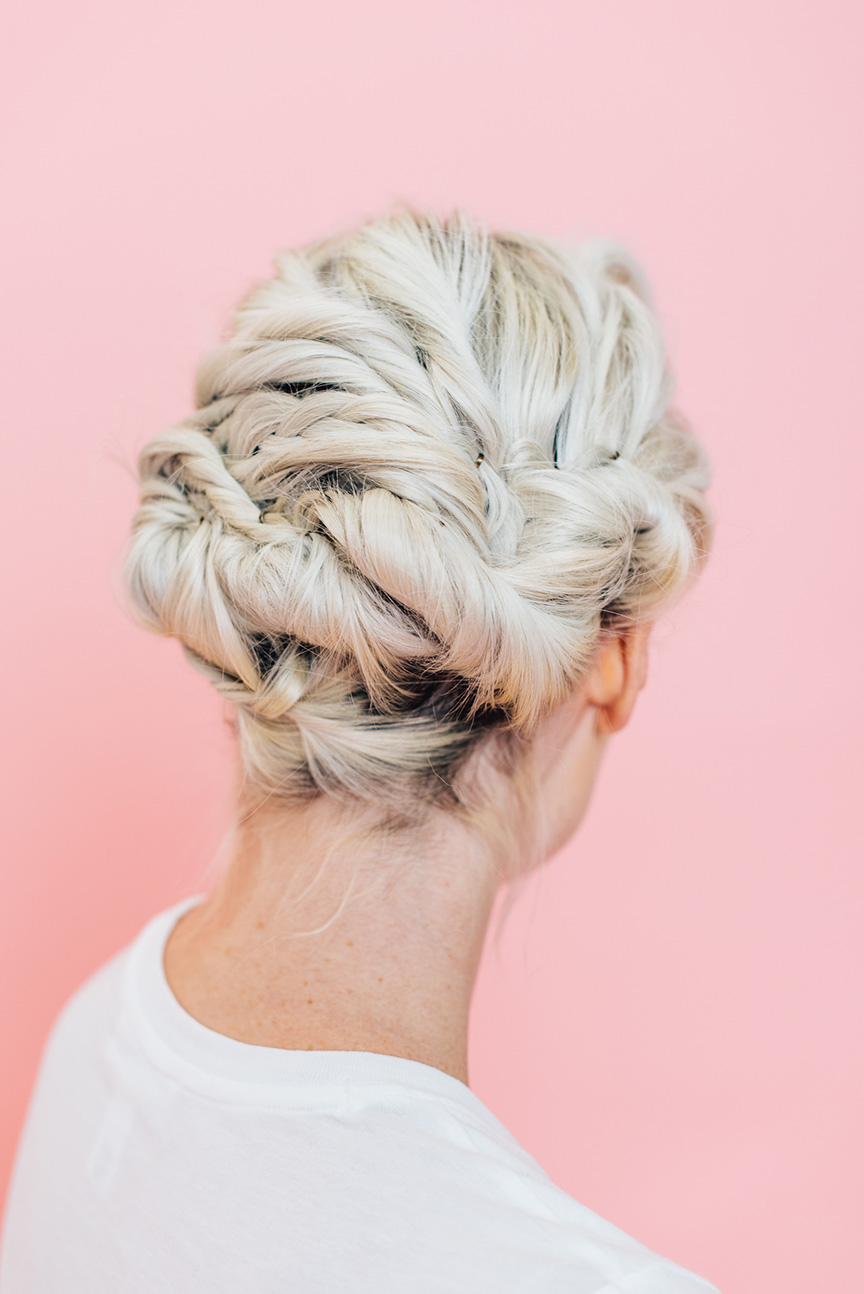 Her hair was refreshed with Kenra Dry Shampoo and then I twisted and pinned pieces into a messy and textured updo.
How are you inspired by color? I can't wait to see which colors Pantone will choose next year for their Color of the Year.
Makeup and Hair: Renée Loiz, Photographer: Cara Robbins, Model: Mariah Sides, Location: FD Photo Studio