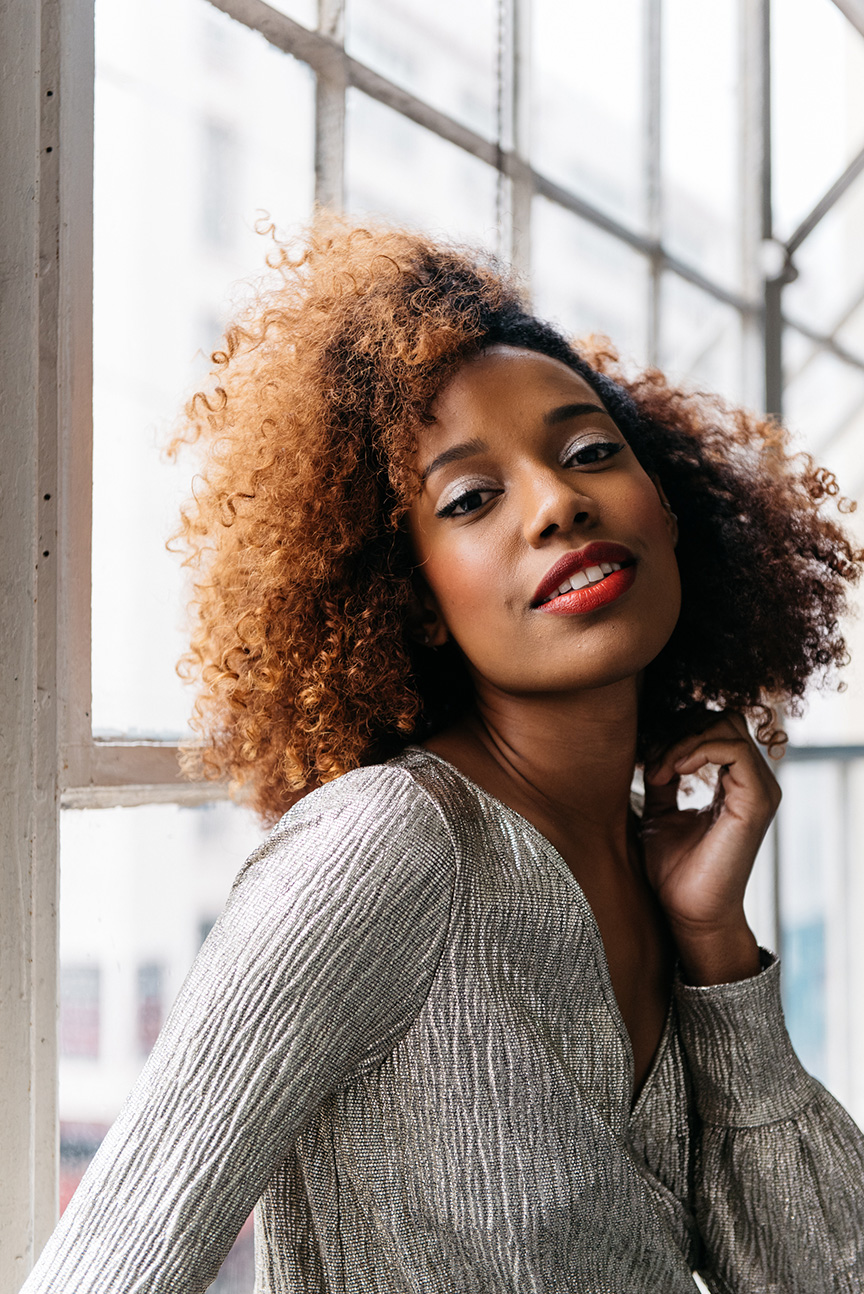 Holiday celebrations and parties are here! To me, that means it's time to go brighter and bolder with your makeup. In this makeup tutorial, I was inspired by the glimmery colors of the holiday season, pairing a golden eyeshadow with an eye-catching lippy. Below, I show you the steps to achieve this easy festive makeup look.
Start out with a clean face and even skin out with a medium coverage foundation. Use a concealer to touch up any discolorations under the eyes.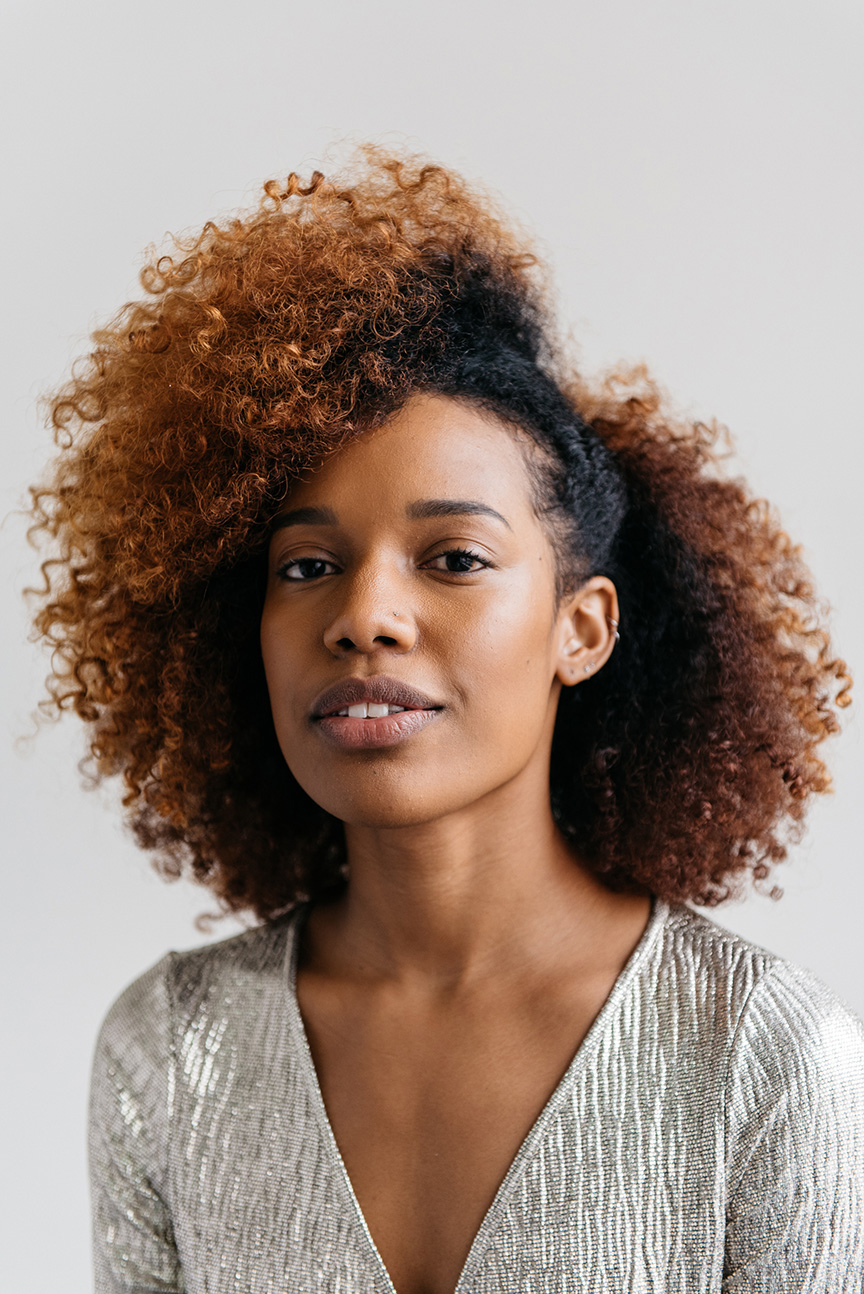 For an intense sparkly eye, mix a couple of drops of Mehron Mixing Liquid with Pop Beauty Crystal Glitz Pigment to make a liquid eyeshadow and brush across the eyelid.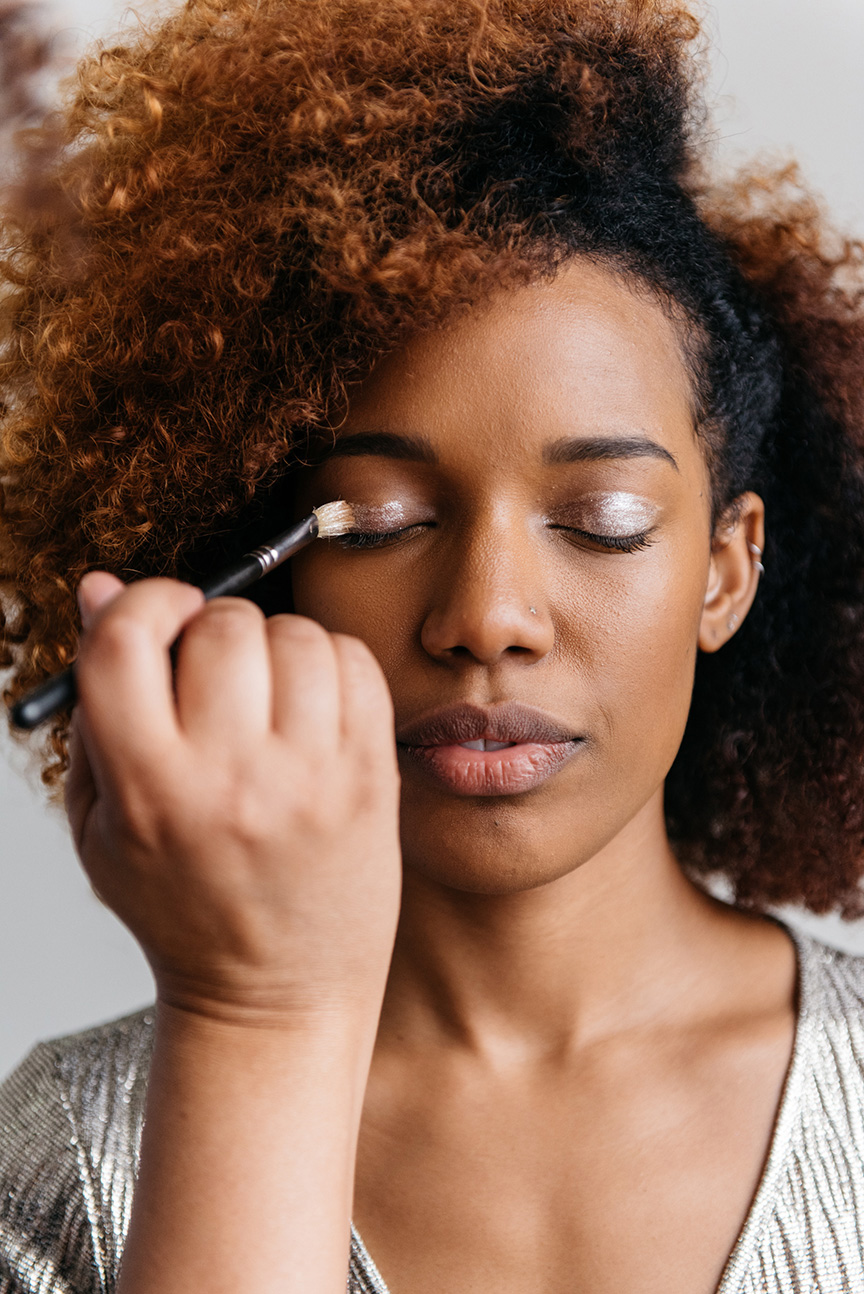 Outline eyeshadow with Pixi Beauty Eye Pencil in Opal Overcoat to create a dramatic shape. This pencil is waterproof and sets quickly. If you make a mistake while lining, just take a q-tip dipped in makeup remover to clean up.
This black liquid liner defined her eyes and made that eyeshadow color pop! Just follow the shape of the eye, staying close to the lash line.
Add a few false lashes to elongate the eye. Dip the lash band into an eyelash adhesive then press them into the lash line with the back of tweezers. This will secure the band in place.
With a blush brush, I blended the Soft Strawberry MultiBalm onto the apples of the cheeks and towards the temple. I love how this berry color adds a natural flush to cheeks!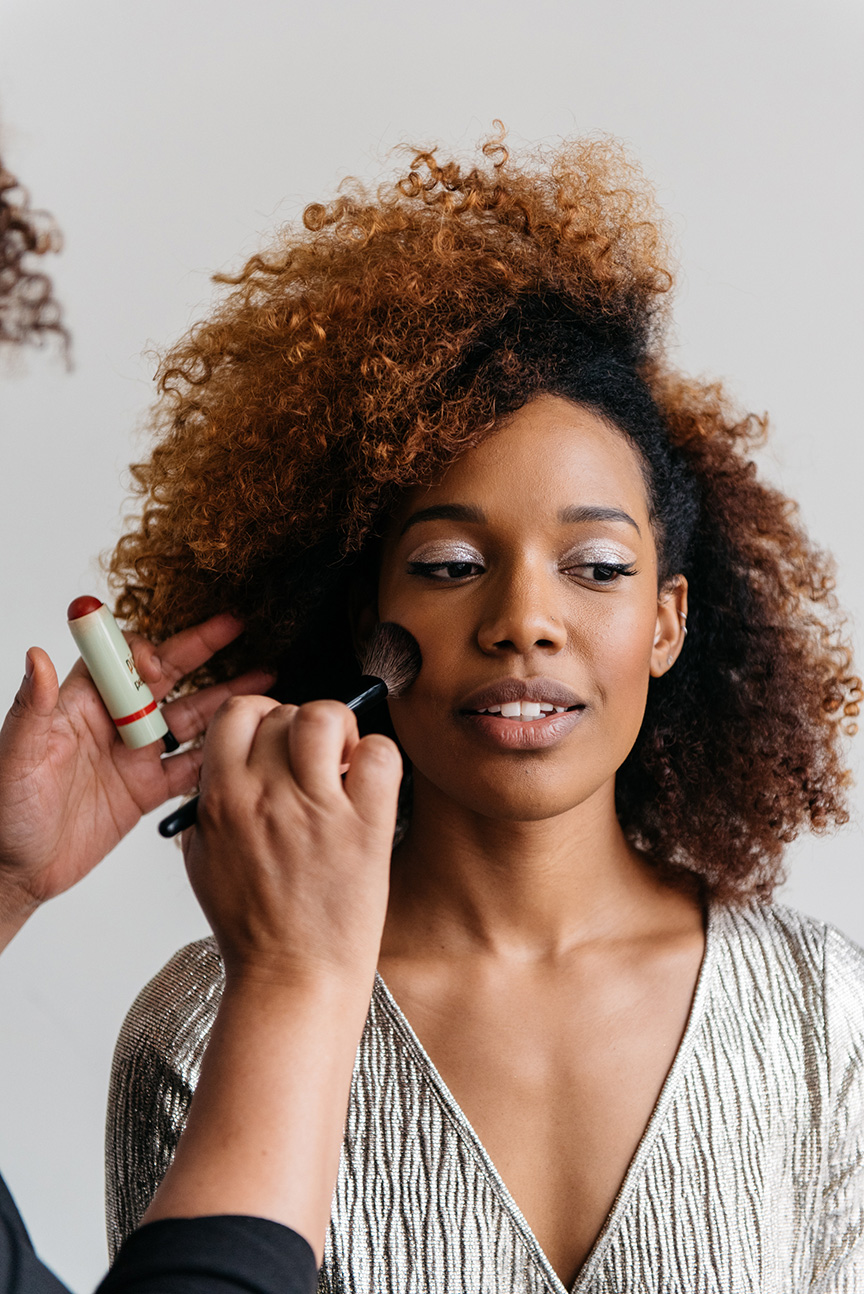 Lastly, fill lips in with a bold, matte red color. Pop Beauty's Rouge Red Lip Paint doesn't dry out the lips and lasts all day and night. It's such a perfect color to wear for the holidays!
Now, all you need is the perfect gold top to tie in the whole look!
I hope you enjoyed this easy festive makeup look! What inspires you during the holiday season? I'd love to hear about it in the comments below.
Photographer: Cara Robbins Studio, Makeup: Renée Loiz, Model: Bianca Alexa, Top: Zara