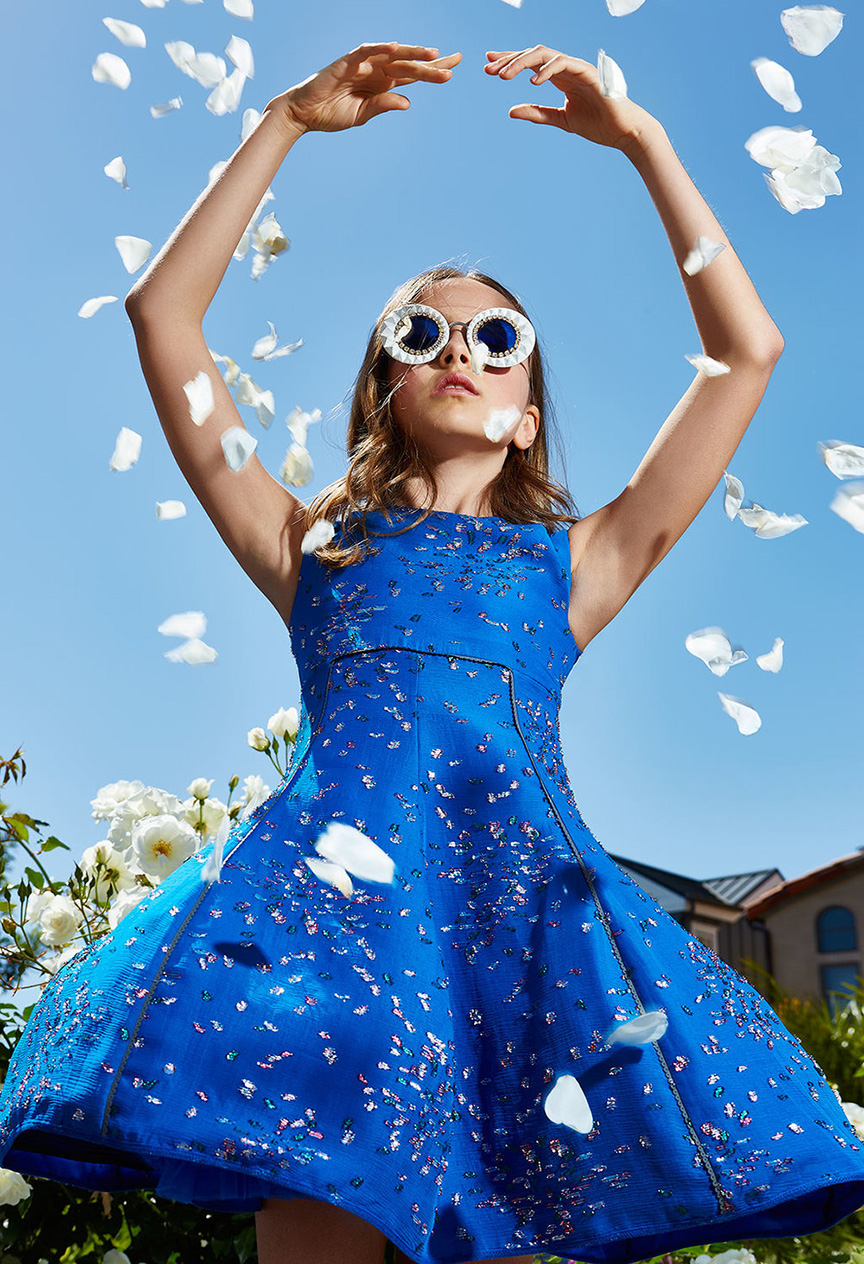 This past spring, I worked on a stunning fashion editorial for Kids, a French magazine, with international photographer Vika Pobeda. The title, From California With Love, fit perfectly with our Newport Beach location. For the art direction, the focus was monochromatic colors. White rose bushes and modern beach houses added subtle pops of texture. My primary focus for this shoot was for the girls to have a natural look with luminous skin. Read on to learn what makeup and hair products I used to create these looks.
For all three girls, I prepped skin with Glossier Priming Moisturizer. This moisturizer sinks into the skin and leaves a perfect dewy sheen. On Leah (middle below), I brushed a bit of Hourglass Incandescent Light Strobe Powder to the inner corners of her eyes for brightening. Then tapped the Jouer Champagne Highlighter along her cheekbones for extra highlighting. Beautycounter Lip Shine gave just the right amount of glossiness to her lips.
For Leah's hair, I pulled her hair back into a low ponytail. Then rubbed in a small amount of Hairstory Hair Balm focusing on the ends to give a piecey finish.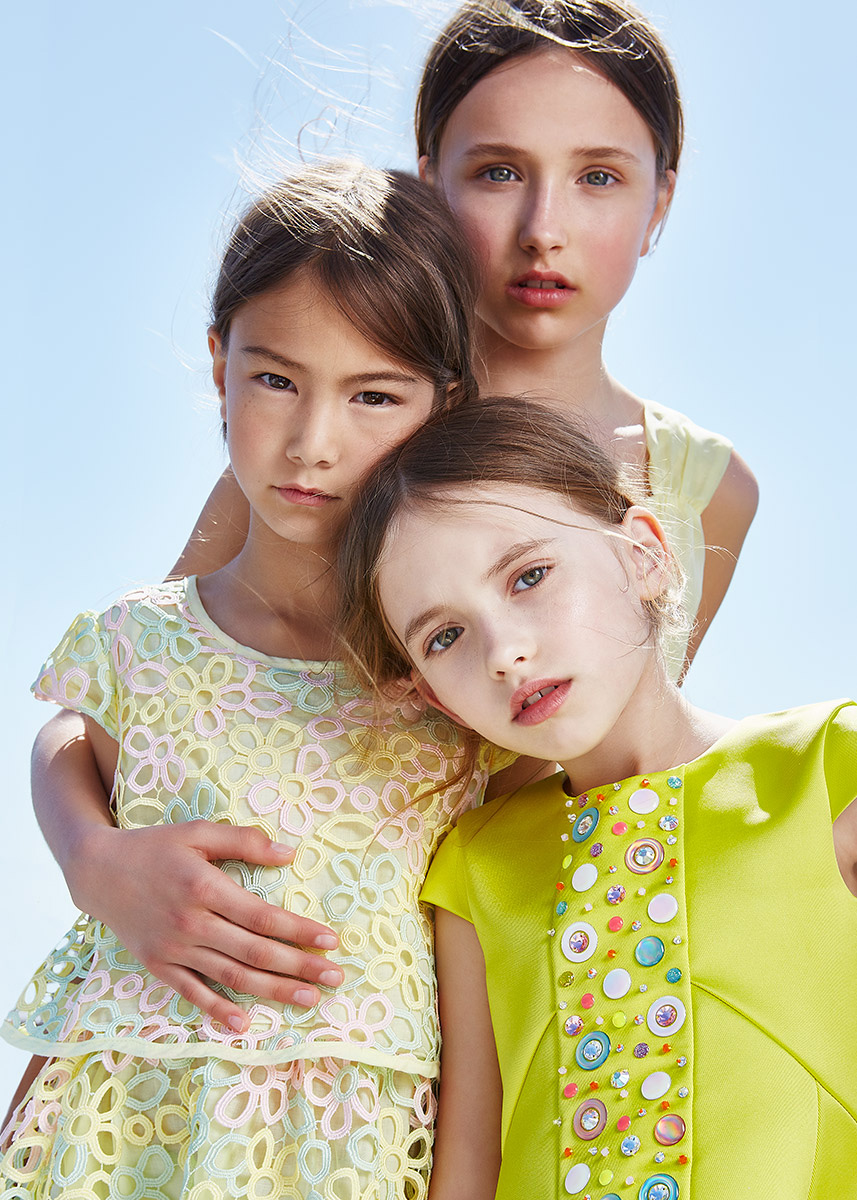 After moisturizing Maisie's face, I lightly brushed on Becca Undereye Brightener to hide any shadows under her eyes. With my ring finger, I patted MAC Eye Gloss in Pearl Varnish onto her eyelids and cheekbones. I used Pixi Beauty Shea Butter Lip Balm in Natural Rose to add a hint of color to her lips.
I sprayed Maisie's hair with Bumble and Bumble Surf Infusion and then blew it dry for loose beach waves. Lastly, I lightly backcombed her hair to add volume.
I blended the Lt. Brown and Nectar eyeshadows from the Lorac Pro Palette 2 onto Alisha's eyelids. These shadows gave her lids a warm peach color. Votre Vu Bouquet Rose Cheek Blush, a baby pink, was brushed onto the apples of her cheeks. For a little color, I applied Burt's Bees Tinted Lip Balm in Petunia, a sheer pink, to her lips.
To give Alisha's hair more waves (see the last photo), I curled with the BaByliss 1-inch curling iron. Finally, Amika Hairspray was sprayed in for a soft hold.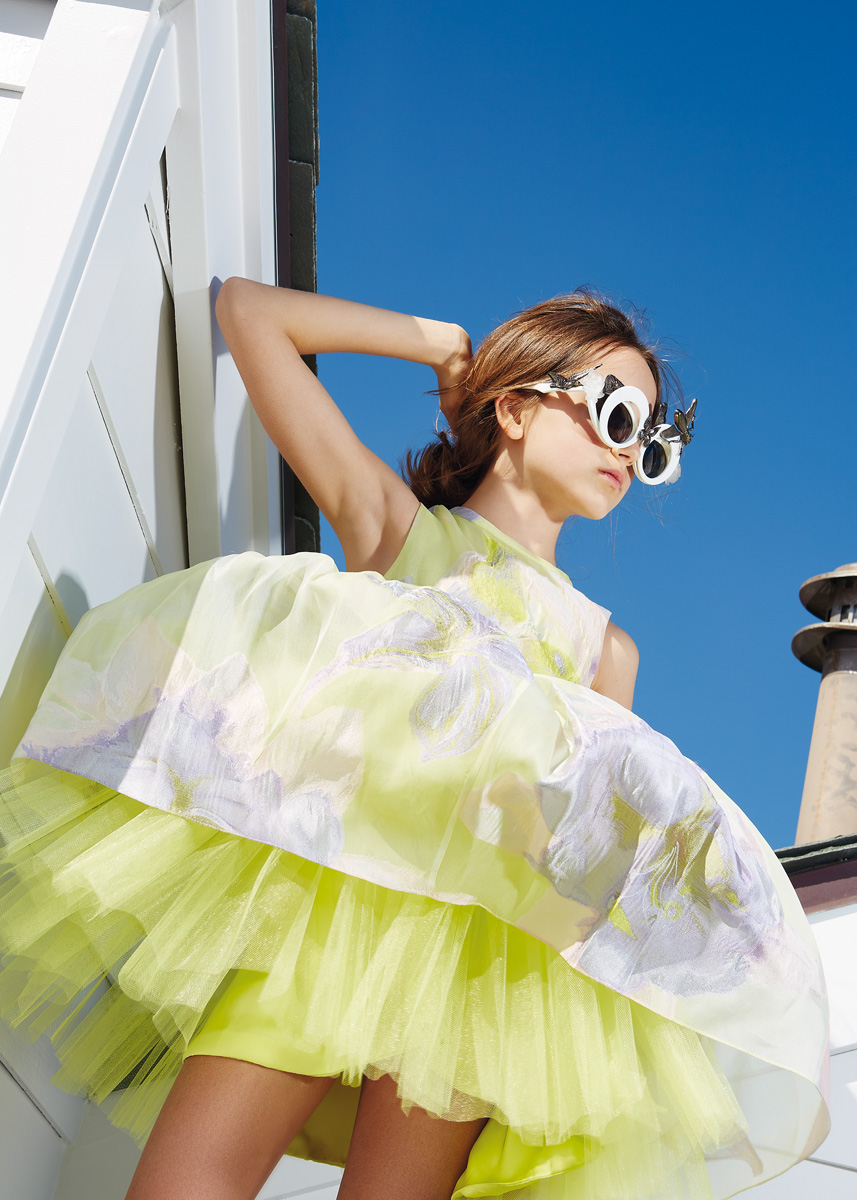 How beautiful are these dresses? The girls donned couture looks from Dior, Mischka Aoki, and Quis Quis and the eclectic Mercura sunglasses completed the outfits!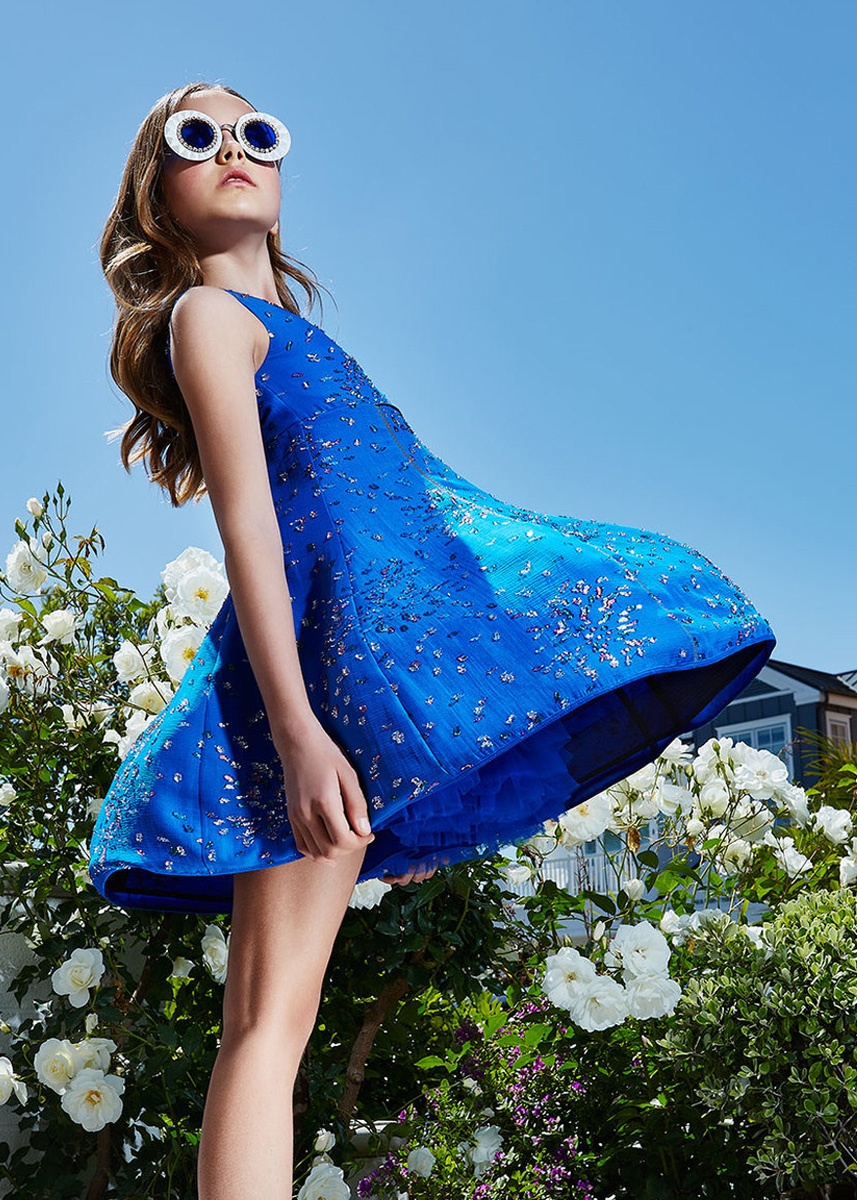 It was such a pleasure working with this crew, and I hope you enjoyed, From California With Love! What products are you interested in trying? Let me know in the comments below.
Makeup and Hair: Renée Loiz, Photographer: Vika Pobeda, Models: Alisha, Leah, and Maisie, Photo Production: Kids Photo Production, Location: Newport Beach, CA