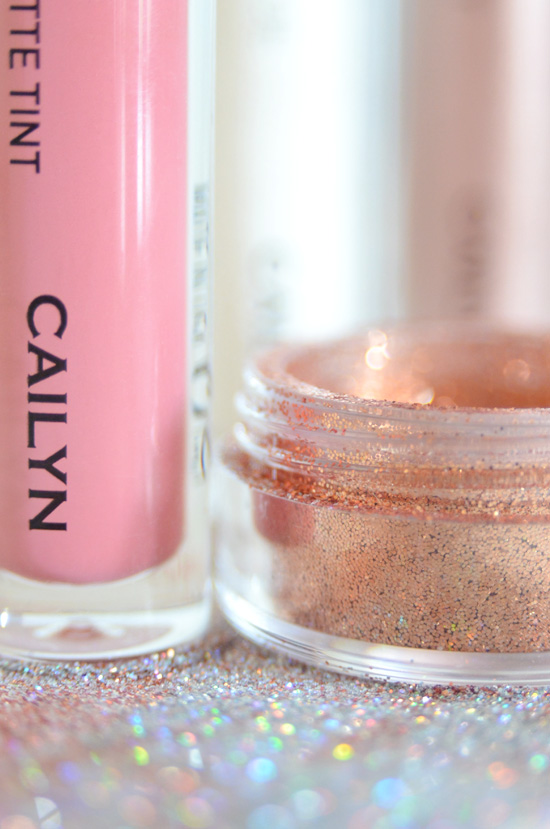 Looking for a simple way to do your holiday makeup? Follow my easy 6 step Holiday Glitter Tutorial for a fun and festive look.
Step 1: Foundation & Concealer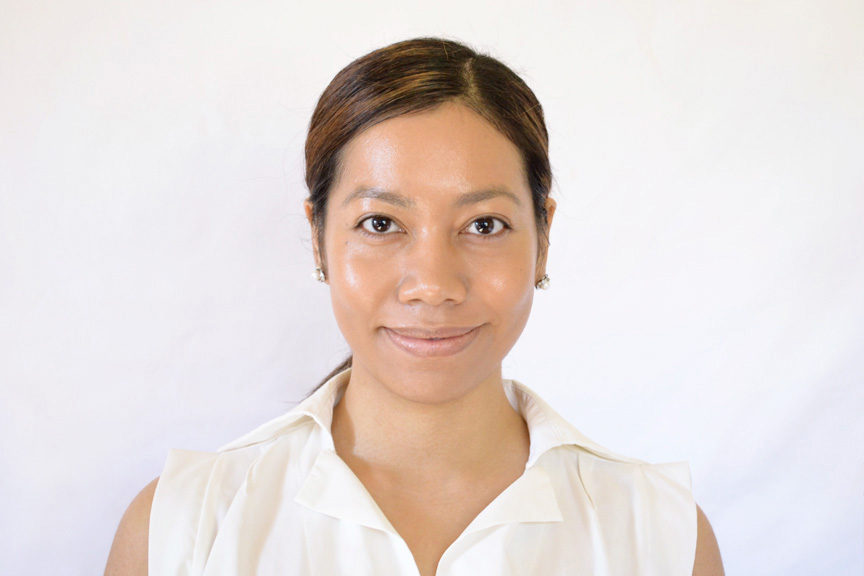 Apply foundation and concealer to clean, moisturized skin. I used Clinique Even Better Makeup in Nutty and NARS Radiant Concealer in Biscuit.
---
Step 2: Eyeshadows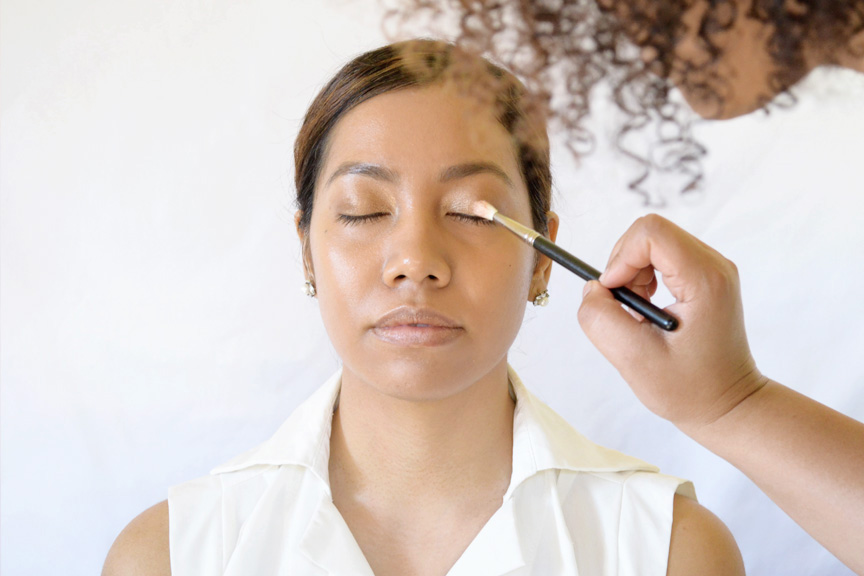 Twist out Ellis Faas Bronze Light E303 (a little goes a long way) and brush on eyelid. Tap Smashbox Limitless 15hr Cream Shadow in Riches on top of the Bronze Light.
---
Step 3: Glitters
Now for the fun part! To help the glitters stay in place, lightly apply Cailyn Stik It Glue on top of the eyeshadows. Press Cailyn Moonrise Carnival Glitter onto eyelids and follow with Makeup Forever Silver Multicolored Glitters to give more dimension.
*Pro Tip: Use electrical tape to take away glitter that has fallen on cheeks!
---
Step 4: Eyeliner & Mascara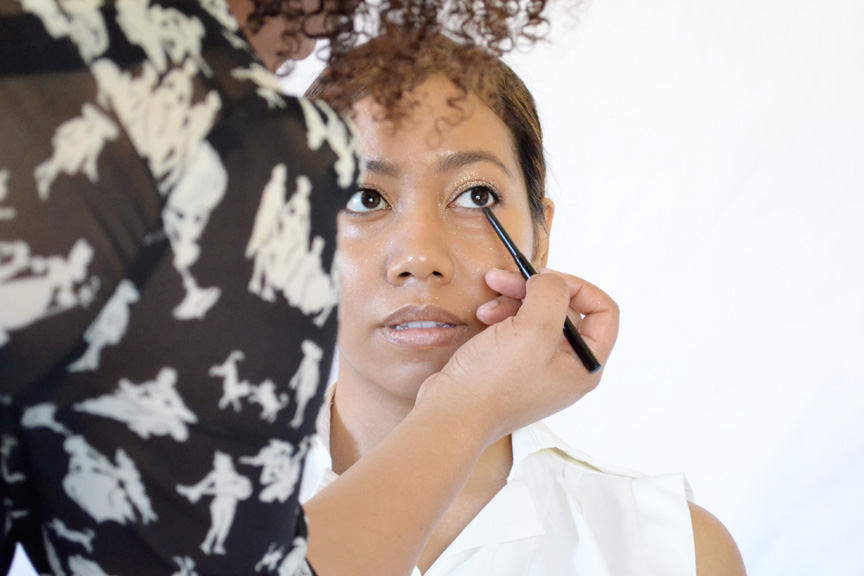 Line eyes with NARS Kohliner in Minorque and apply a couple of coats of NARS Audacious Black Moon mascara to top and bottom lashes.
---
Step 5: Blush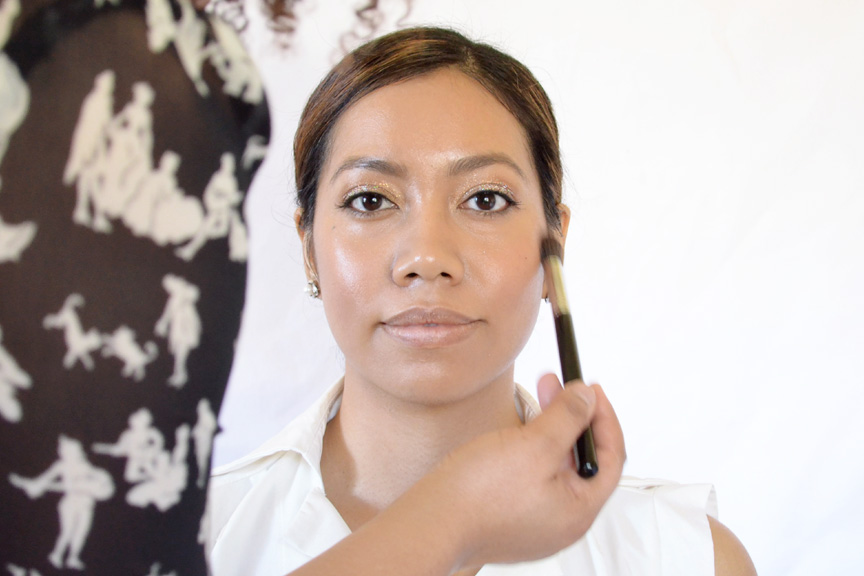 Brush NARS Malibu Multiple onto apples of cheeks and with ring finger, tap Jouer Champagne Highlighter onto cheekbones.
---
Step 6: Lip Tint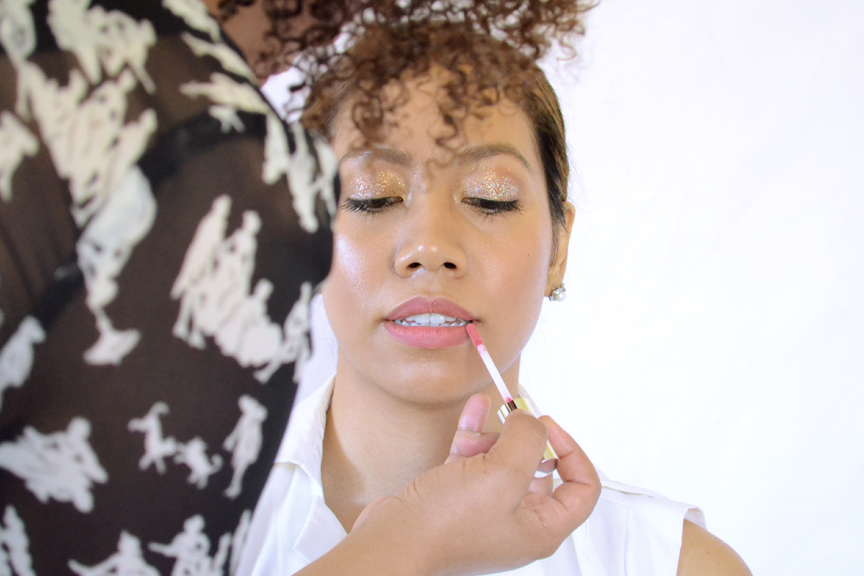 Lastly, apply Cailyn Extreme Matte Tint in Narcissist and Mattalic Tint in Electra to lips.
---

Pretty easy, right? Remember to have fun with your holiday makeup and keep it simple! What kind of makeup will you do for the holidays?