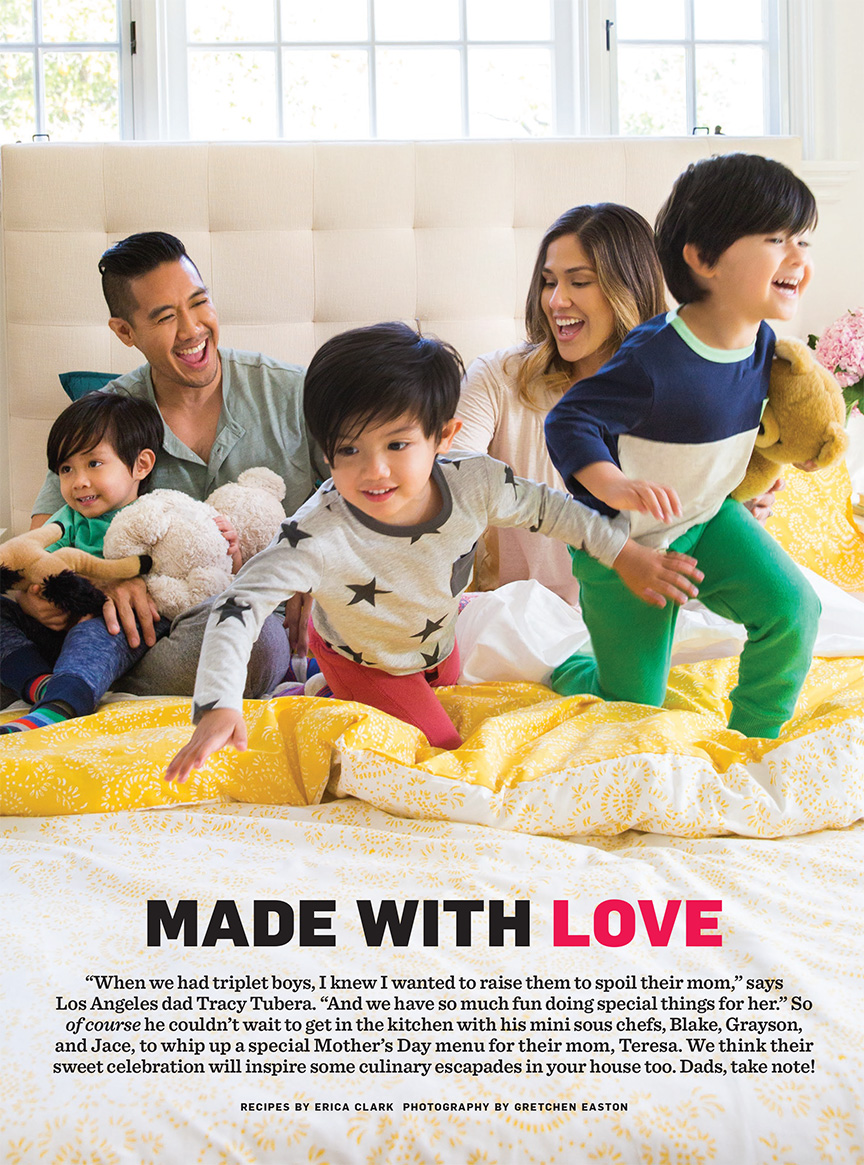 I am delighted to share this charming little shoot I worked on for Family Fun Magazine about one of my most favorite holidays–Mother's Day! The theme, Made With Love, was all about spoiling mom and making a delicious breakfast on her special day. The parent's and their three triplet boys did an amazing job and you couldn't help but fall in love with them!
My role on this shoot was to keep everyone looking naturally beautiful and not too made up. Keep reading to learn about the products I used on this adorable family.
Kiehl's Oil Eliminator Moisturizer is a must have in my kit for men. I love that it's lightweight, absorbs oil, and reduces the appearance of pores. It also conditions the skin and doesn't dry it out. Perfect for any dad! He only needed a bit of Tresemme Tres Gel to keep his hair in place. Grooming this dad was a breeze!
These triplet boys were so cute and well-behaved! Giving them messy bed-head hair with Kevin Murphy Texture Paste worked perfectly. And they just needed a little Glossier Priming Moisturizer and were ready to go!
I wanted to keep mom's look fresh and natural, so I first applied R+Co Jackpot Styling Cream then blow dried her hair to smooth it out. Next, I curled her hair to add a wavy texture and lastly, sprayed Outer Space Hairspray to hold the curl.
For her skin care, I spritzed Too Cool For School Aqua Gel Mist to hydrate the skin and prep it for Jurlique Eye Cream, an under eye brightening miracle, and Murad Skin Perfecting Lotion to help minimize pores and keep skin looking smooth and satiny. Next, I brushed on Beauty Counter Tint Skin with a foundation brush and covered any darkness under the eyes and blemishes with Vert Beauty Concealer.
Because of her golden undertones, I chose colors in the purple family. The NYX Roll On Eye Shimmer in Mauve Pink was super easy to use and left a subtle shimmer on her eyelids. To line her eyes, I used It Cosmetics Gel Eyeliner in Rich Plum with an angled brush and then smudged it in with a Q-tip. Ilia Nightfall Mascara coated her lashes naturally. I gave her cheeks a soft pink pop of color with Wander Beauty On The Glow Blush and Illuminator. Finally, I filled in her lips with Inglot AMC Lip Pencil # 24 a rosy, lavender shade and topped with Glossier Balm Dot Com for a little bit of sheen.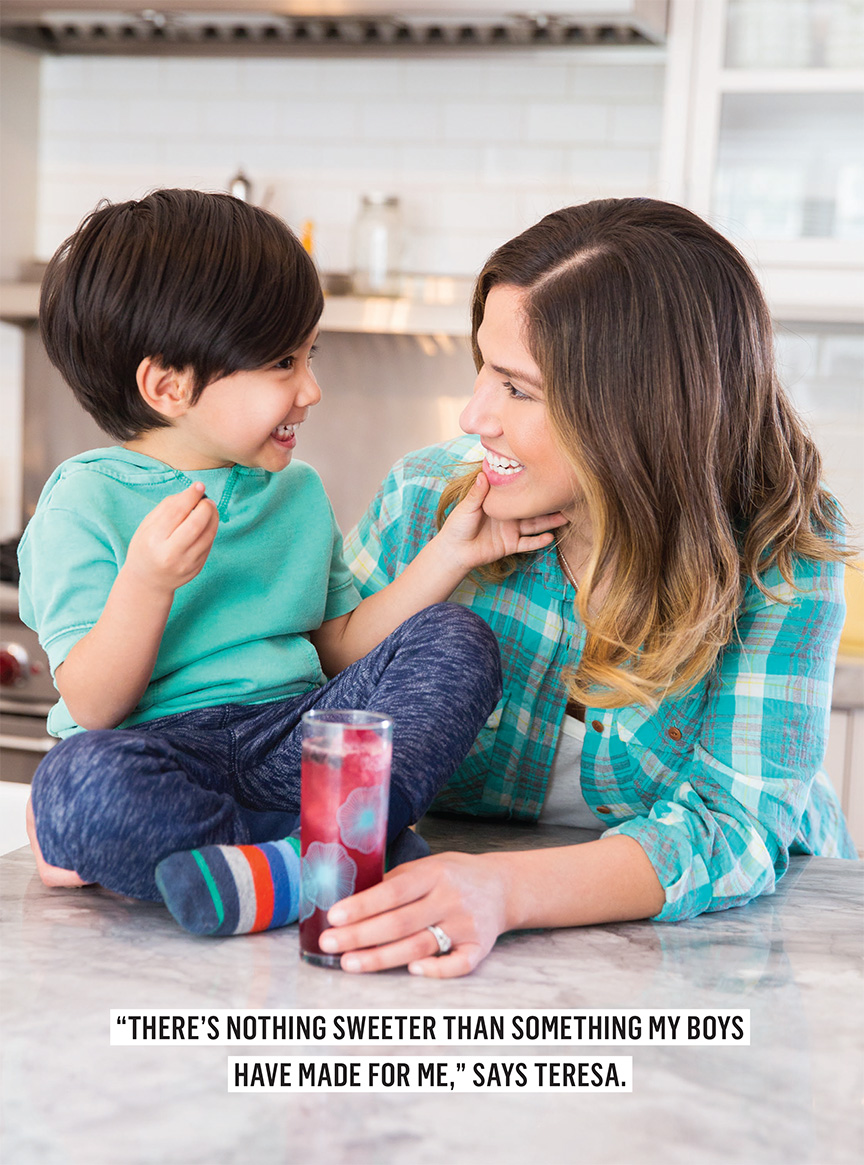 What are your plans for this Mother's Day? Breakfast in bed? Brunch with loved ones? Or some awesome makeup shopping? Tell me all about it below!
Makeup and Hair: Renée Loiz, Photographer: Gretchen Easton, Wardrobe Styling: Samantha Baker, Food Stylist: Marian Cooper Cairns, Prop Stylist: Amy Lipnis