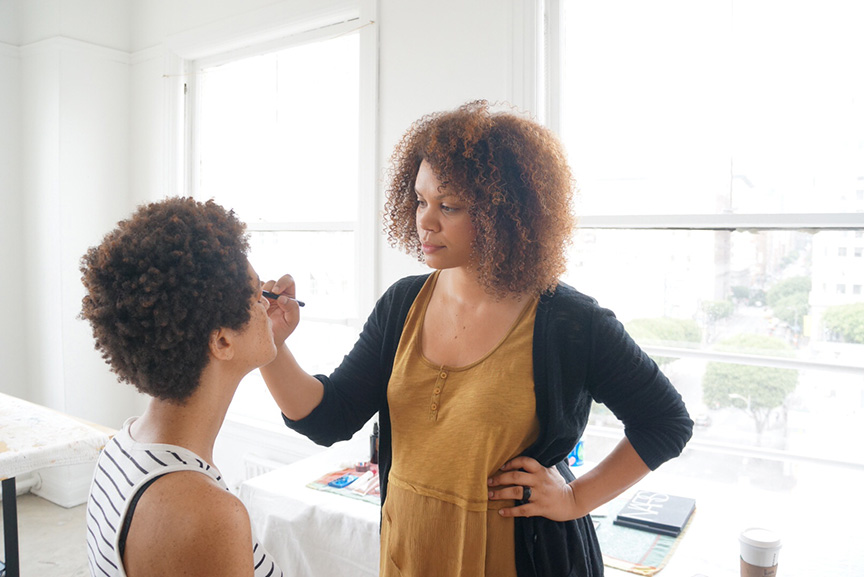 Being a makeup artist I use many different products to achieve a particular look. A smoky eye or a simple, natural eye can easily take more than five products. With so many products on the market today we may even think using copious amounts of makeup will make us more beautiful. What about using one makeup product for color and detail? This was something I had never done and was up for the challenge!
While researching, I came across a NARS campaign with Alek Wek and Naomi Campbell from 2000. I was inspired by the simplicity in the use of one color. NARS kept the makeup clean and in a sepia tone. This one color truly enhanced Alek and Naomi's natural beauty. I wanted to do an updated version of this concept using one product for the eyes and lips and let my model's natural beauty shine through.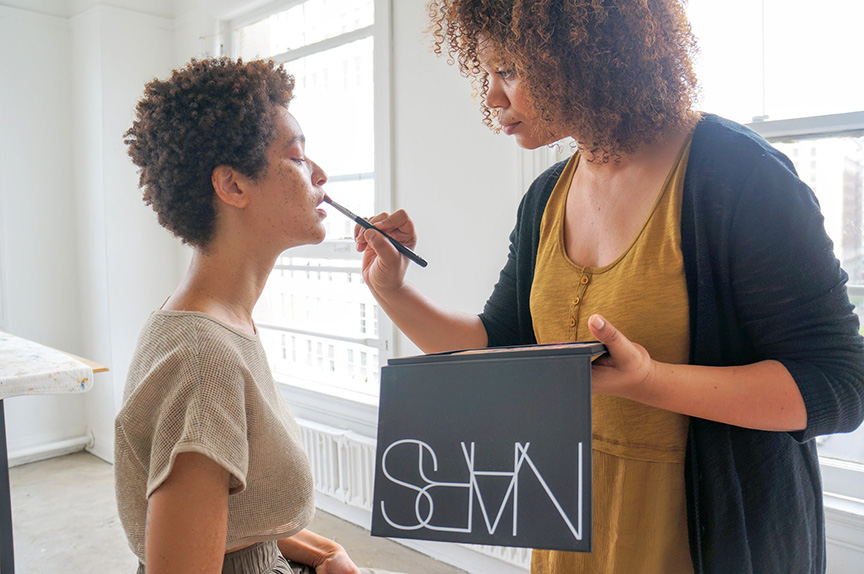 For my One with NARS makeup challenge, I used NARS Hot Sand Illuminator on her skin for a natural and dewy finish. NARS Persia Matte Eyeshadow, a burnt orange, was the one product I used for color and detail. On the lids, I applied the color heavier towards the lashes and then blended it out with Sigma's Blending Brush. After applying a lip balm, I used MAC's Shader Brush to apply the same product to her lips.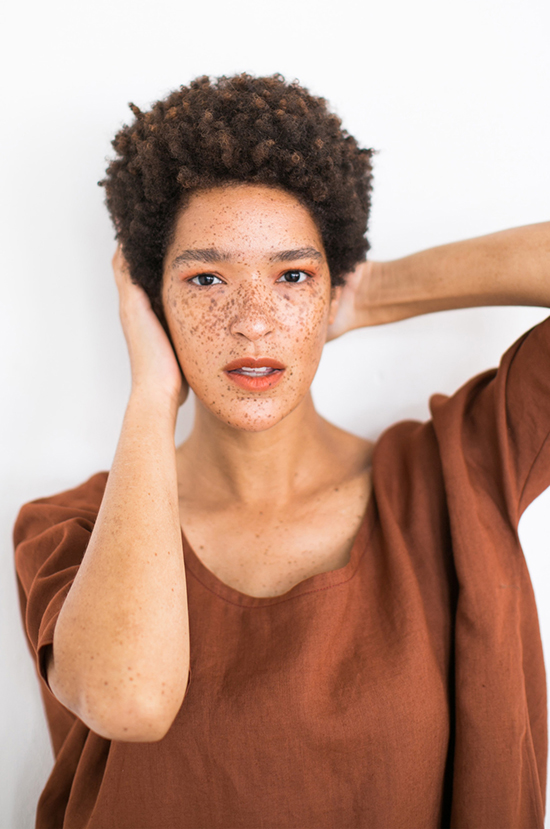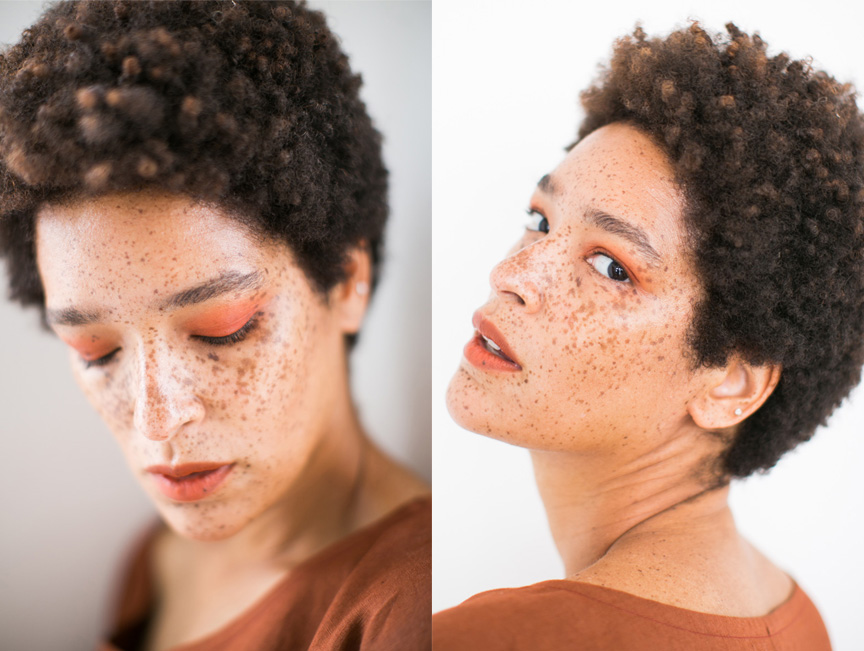 Have you ever used one product for a makeup look? I'd love to hear about it in the comments below.
Makeup and Creative Direction: Renée Loiz, Photographer: Nancy Neil, Wardrobe Stylist: Laura Kinsinger, Dress: Rachel Craven Textiles, Model: Nikia Phoenix