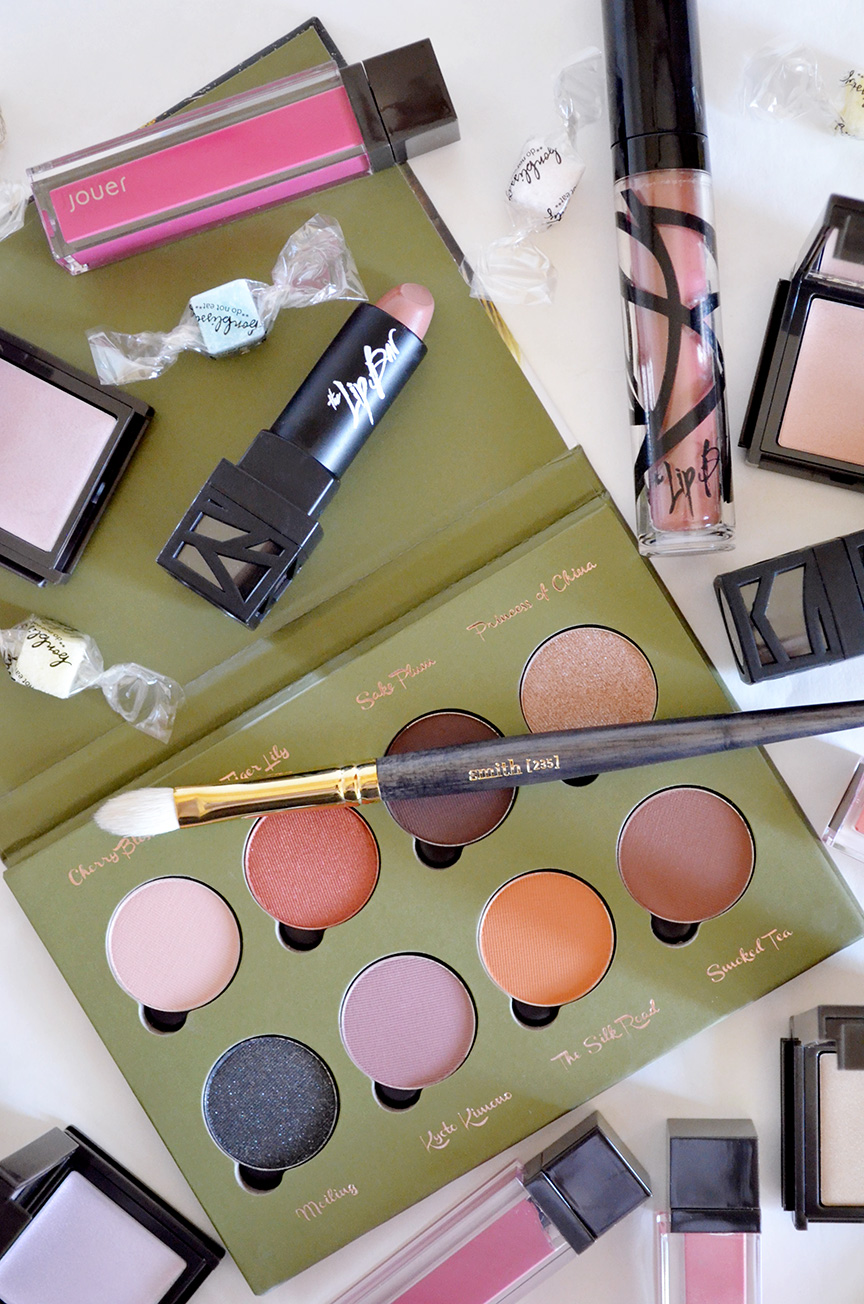 This past weekend, I went to PhamExpo16, a makeup trade show, where many go to seek out new beauty brands, learn about makeup products and listen to career advisors. There were over 100 brands represented with their products ready for purchase. Multiple makeup classes and keynote speakers were there to help and encourage both amateur and veteran makeup artists. Keep reading for my makeup haul review and some career advice of my own.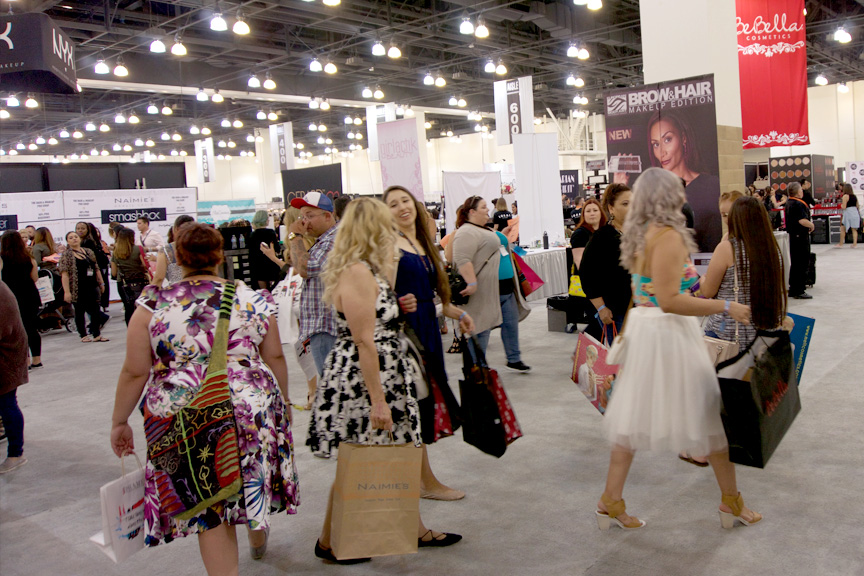 I arrived at PhamExpo early to take advantage of the pro only hours. From 8:30am-10:30am pros are able to shop and talk to the beauty brand owners without distractions. This for me was one of the highlights of the show. I really got to spend a lot of time talking to specific brands, try out their products, and ask as many questions I wanted without feeling rushed.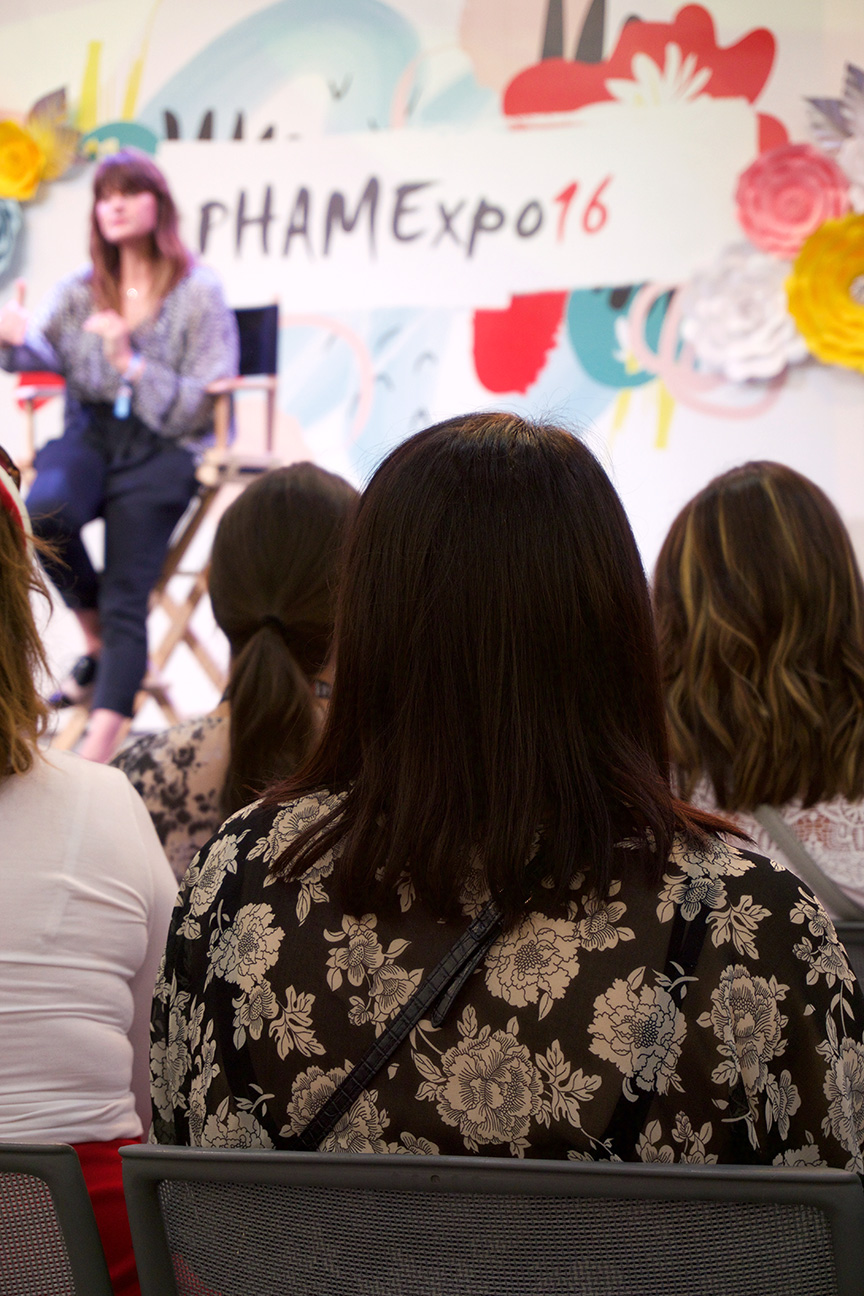 Pati Dubroff was one of the keynote speakers at PhamExpo this year and her talk on A Career in Makeup was spectacular. She talked about how she started out in New York and Paris but eventually moved out to LA to work with celebrities. Her first job, when she moved to LA, was a cover of Vanity Fair with Annie Leibovitz! Talk about making the right move!
Something that stood out to me from Pati's speaking was to 'Get out of your comfort zone and find out who you really are as an artist.' I think all artists struggle to find who they really are, where they stand, and how they can make a difference through their art. We are often scared to get out of our comfort zone and try something new. It's never an easy thing to do, but the more we practice it, the easier it becomes.
Ok, now on to some makeup, makeup, and more makeup! I was so excited to see one of my favorite indie brands, Jouer Cosmetics, at PhamExpo. They were showcasing a gorgeous 5 Color Creme Highlighter Set from their Mermaid Collection that included two limited edition shades, Seashell–a shimmering pearled pink, and Crystal–an iridescent lavender pink.
I also picked up their Lip Creme Liquid Lipsticks in Fruit de la Passion and Petale de Rose and Lip Glosses in Sorbet, Divine, and Tender. The textures of both these products were so smooth and creamy. The lipsticks are long-lasting and come in 20 different colors and the glosses come in 28 sheer shades.
Smith Cosmetics brushes have been on my must-have list and I couldn't wait to try them out. These brushes are made with pure goat hair and have an antibacterial coated handle. I was on the hunt for crease brushes and settled on the 230 Small Crease Brush for its pointed tip and easy application on deeper set and smaller eyes, the 232 Large Crease Brush which is ideal for larger eyes and for a stronger crease, and the 235 Flat Crease Brush because the tapered tip works with any eye shape. I can't wait to add more of these brushes to my kit!
When I saw the Bonblissity booth, I had to stop by for their cute packaging alone! Then after the owner demoed the Mango Candy Scrub on my hands, I was sold! He polished my hands with this candy-wrapped scrub and a few drops of water until the granules dissolved. After I rinsed my hands, they were left remarkably soft and smooth. Bonblissity comes in 6 yummy scents and makes the driest of hands feel like silk.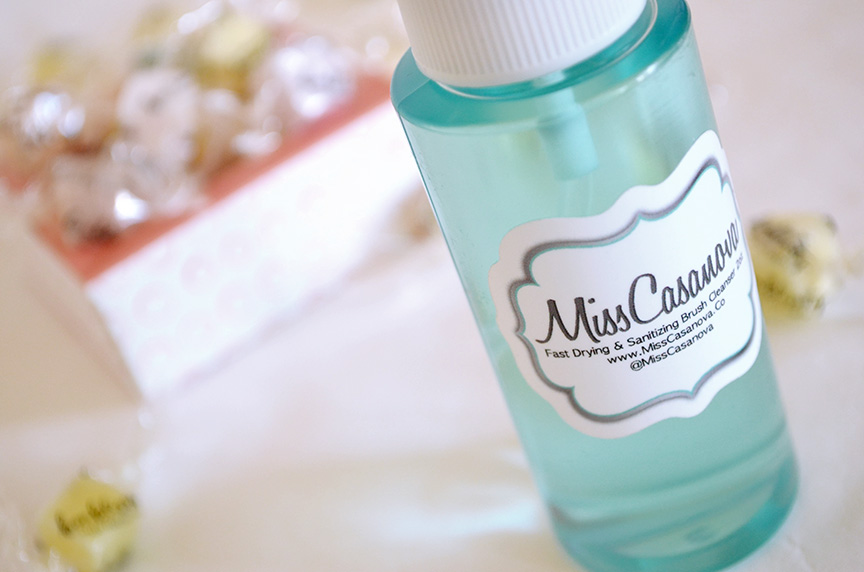 There were a few new brush cleansers at the show, but Miss Casanova's Brush Cleanser won me over. When I'm on set, I need a cleanser that will instantly cleanse my brushes and dry quickly. This brush cleanser will do all of that, as well as get rid of any lingering bacteria, and leave my brushes smelling oh-so-good!
The Exotic Lotus Palette from Velvet 59 is so beautiful! It comes with eight ultra-pigmented, velvety shades making it a breeze to create either a soft and natural look or dramatic smokey eyes. I am all about eyeshadow palettes because they make it easier to find the colors you're looking for and save a ton of space in your makeup bag or kit. The colors are from L-R: Cherry Blossom – matte buttery pink; Tiger Lily – shimmered deep copper; Sake Plum – matte chocolate-brown; Princess of China – golden shimmer; Meiling – intense sparkly black; Kyoto Kimono – matte dusty rose, The Silk Road – matte bright orange; and Smoked Tea – matte honey brown.
The Lip Bar is an up and coming makeup line that focuses on producing the best lip colors for women of all shades with unique ingredients like Shea butter, avocado oil, and jojoba oil. They have a wide-range of colors, but I'm always on the lookout for the perfect nude and natural lip colors. Chocolate Spritzer – a spicy red, nude and Baby Bellini – a browned nude, had the creamiest textures and were the exact colors I was looking for. I'm excited to watch The Lip Bar grow and become a leading brand in the beauty industry.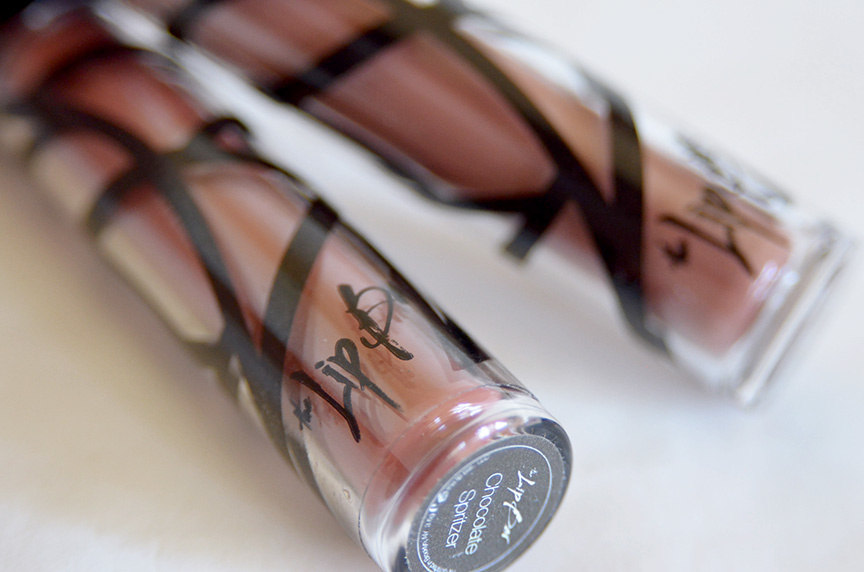 And there you have it! I'm so excited to put my new makeup products to use. Stay tuned for more on my Instagram feed. Which products are you most excited to try? Leave your comments below.