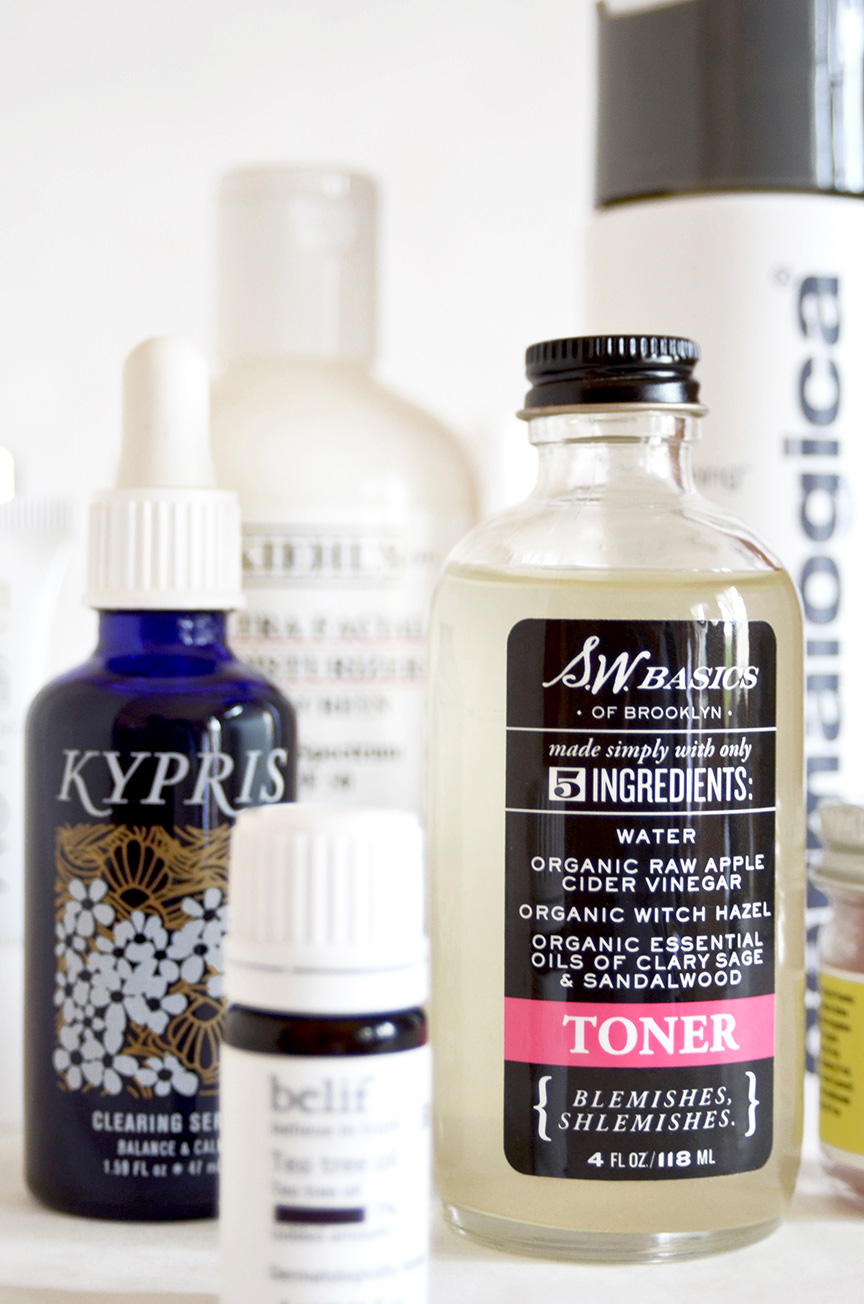 Growing up, I struggled with having acne and not knowing how to take care of my skin. Due to harsh ingredients like alcohol and benzoyl peroxide found in acne treatment products, my skin was left feeling dry in some places and super oily in others. It wasn't until I went to school to study esthetics, where I realized these very products were making my skin imbalanced. I learned that because they don't hydrate, they leave your skin dry, or with an over production of oil. Because of this, I decided to take a balanced approach to skin care and change my entire routine.
I still occasionally get a pimple on my face, but I've learned how to take care of it by using gentle and soothing products to even out my skin and spot treating the acne flare-ups versus using an entire acne treatment line. Keep reading to see products I've used over the years and some new favorites I've learned to love.
Cleanse & Tone
Ideal for all skin types
Calms over-processed skin caused by a hormonal imbalance
Contains Lavender, Echinacea and Raspberry extracts for their calming properties
Ideal for oily and dry blemished skin
Purifies and soothes to promote a clear, calm complexion
Apple Cider Vinegar balances oil production and evens out skin tone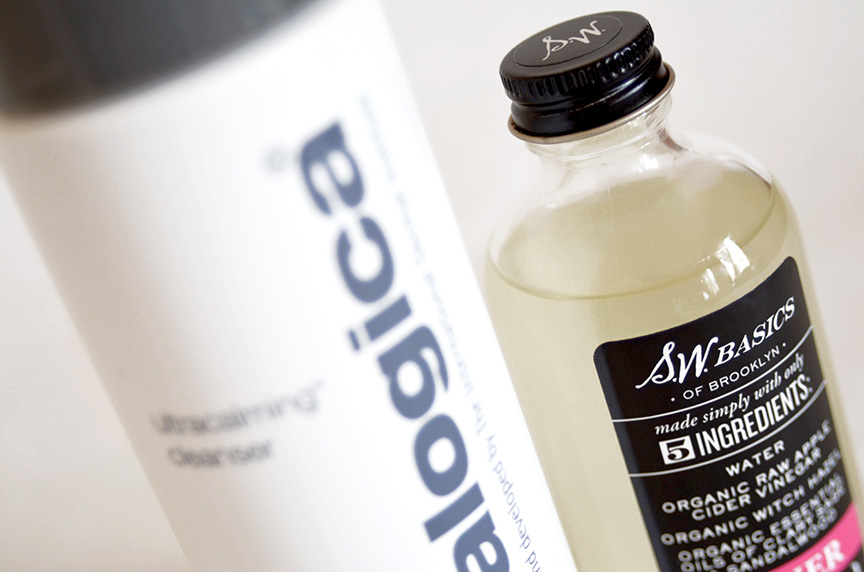 ---
Mask & Exfoliation
Ideal for all skin types
Gentle on the skin and removes dead skin cells
Strawberries tone skin and Lemon fights blackheads and acne
Ideal for all skin types
Softens and brightens the skin
Blueberry extract and Lactic Acid revitalize skin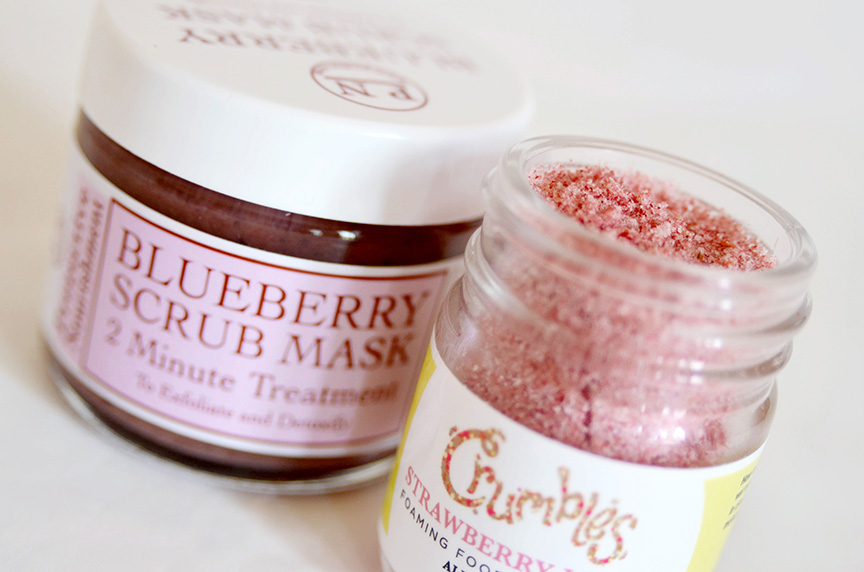 ---
Serums
Ideal for all skin types
Reduces skin inflammation
Apple Fruit Extract minimizes appearance of old and new blemishes
Ideal for all skin types
Helps prevent against acne scarring
Thyme detoxifies and heals the skin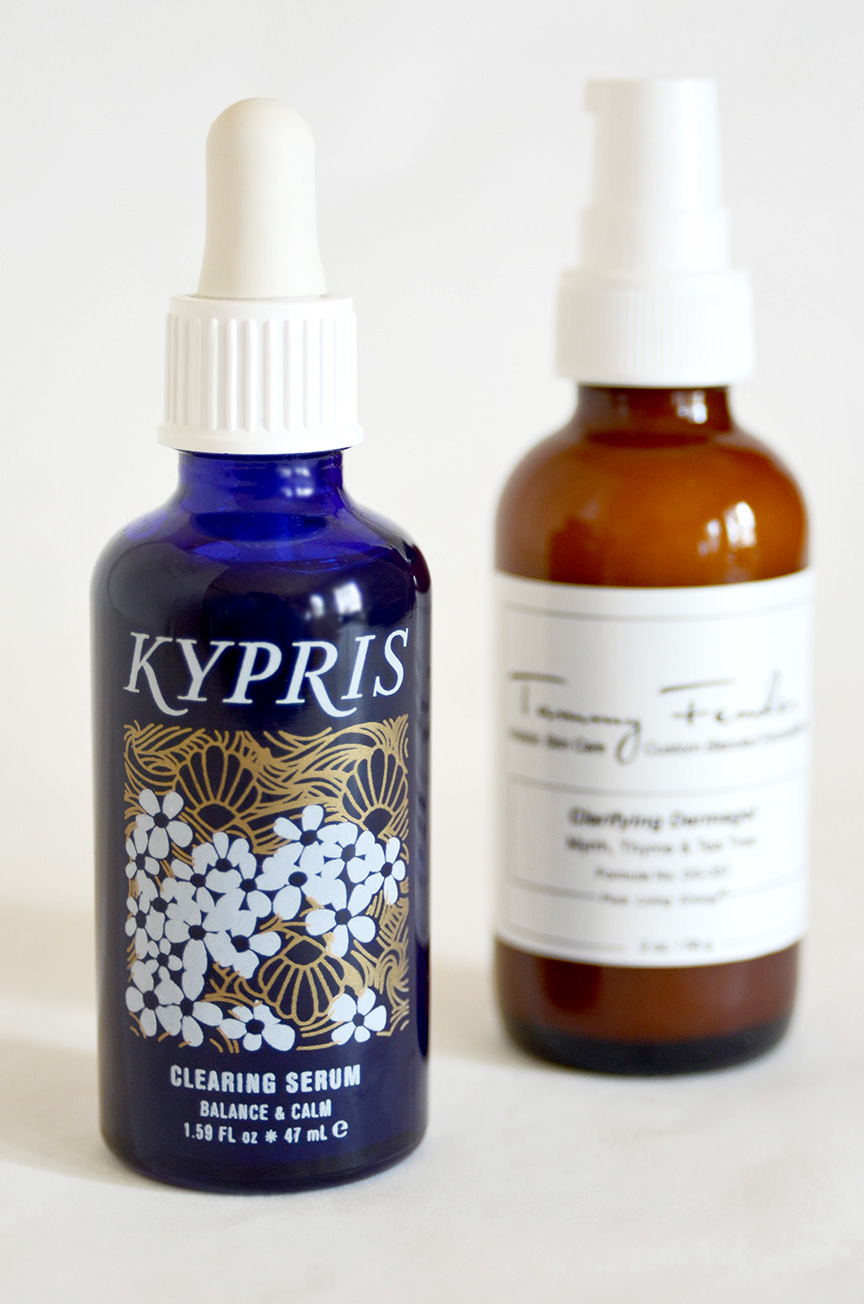 ---
Moisturizers
Ideal for all skin types
Protects against sun damage
Squalane restores skin's natural moisture
Ideal for irritated and dry skin
Hydrates and repairs skin, use as night cream
Immortelle reduces appearances of scars and acne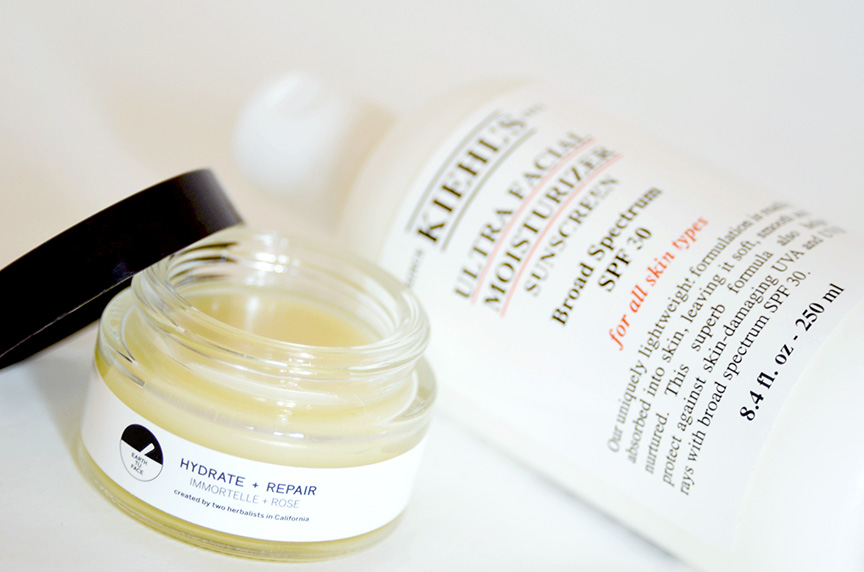 ---
Spot Treatments
Ideal for all skin types
Soothes and heals blemishes
Tea Tree Oil detoxifies
Ideal for all skin types
Shrinks acne spots
Witch Hazel is anti-bacterial
Ideal for all skin types
Doesn't dry out the skin
Salicylic Acid helps to clear the skin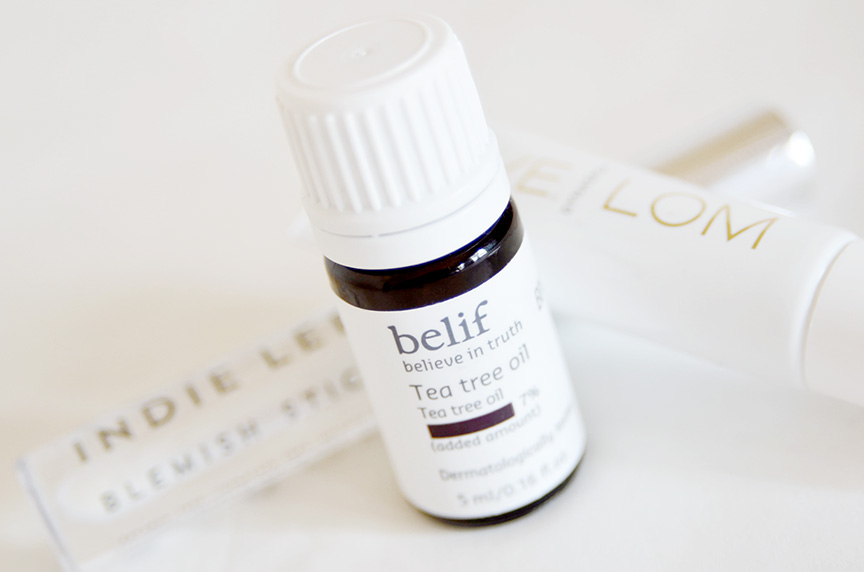 ---
With a balanced approach to skin care, the overall focus is to soothe and calm your skin while spot treating any acne flare-ups.
Have you struggled with adult acne? What products have worked for you? I'd love to hear about it in the comments below!
*products always in my skin care rotation