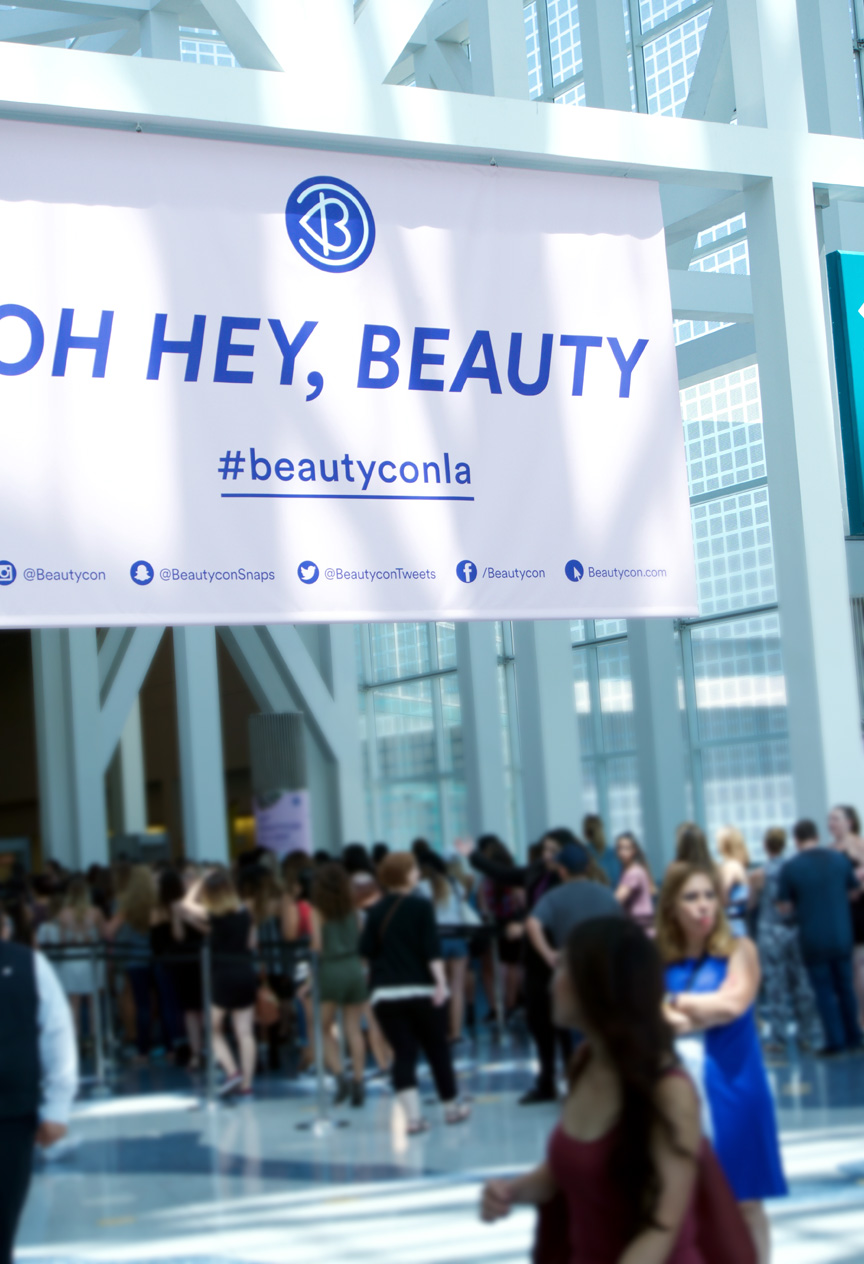 If you're interested in trending beauty products and culture, then Beautycon is your go-to festival. You can meet up with leading beauty influencers and learn from their panel discussions, gain valuable tips from pro makeup tutorials, and have an amazing shopping experience in one space!
I recently attended the Beautycon LA Festival to check the latest product launches, get introduced to new brands, and meet the people behind them. Read on for reviews of the products I picked up at the festival.
L'Oréal had a beautiful French château set up to demonstrate their three newest lip palettes—La Palette Lip. Each palette contains eight different shades with cream, matte, or highlighter finishes to create multiple lip colors. Try the Pink Palette for natural lips, Plum for more drama, and Nude to balance a smokey eye.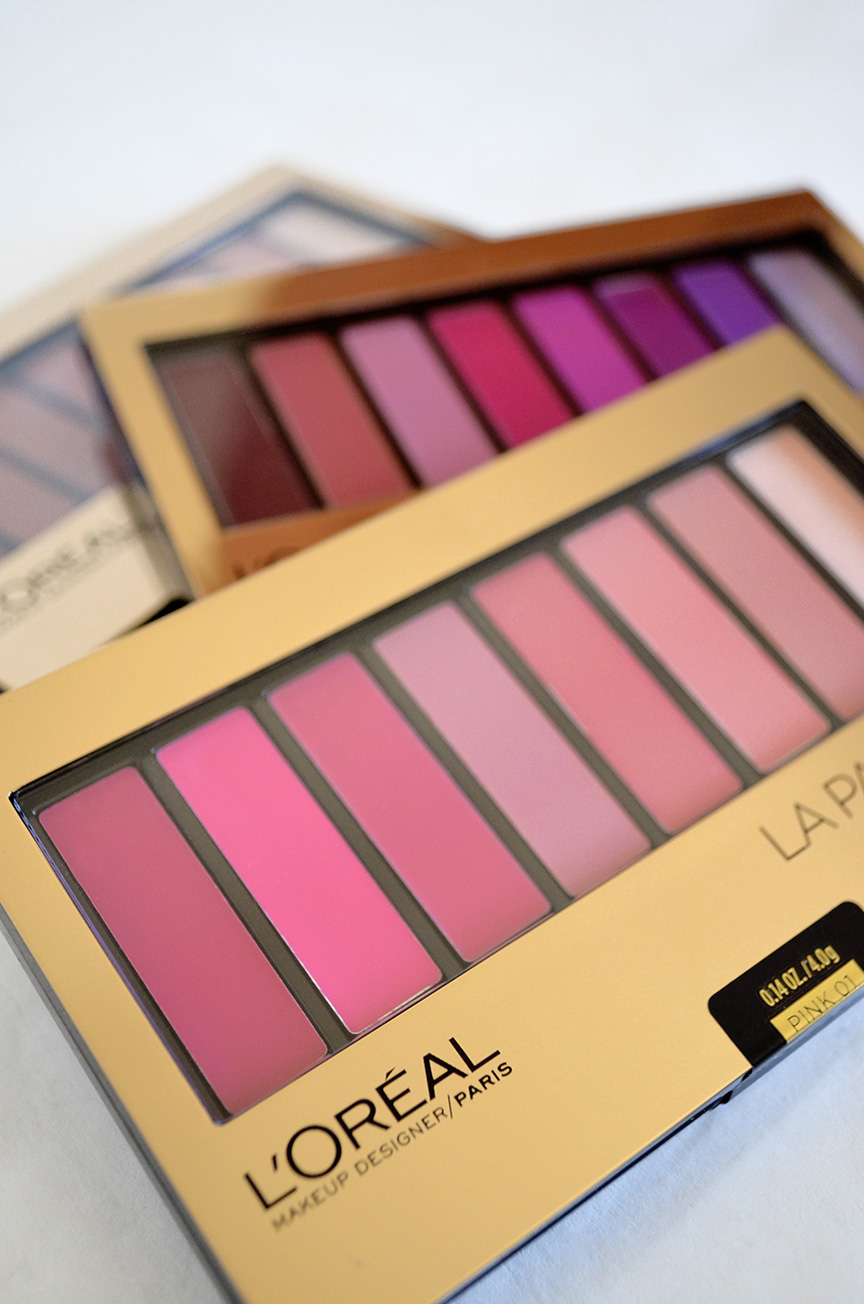 A new favorite brand of mine is Pacifica Beauty. They're an all natural and sustainable beauty brand using safe ingredients in recyclable packaging. Pacifica Beauty products are both gluten and cruelty-free, and completely vegan.
At the festival, I picked up the Muse Beauty Collection. It includes the Power Of Love Palette, a mineral eyeshadow palette with ten on-trend shades, Devocean Lipstick in Beach Goth, a rich berry tint, and their lash extending and volumizing Dream Big Mascara.
I have been a big fan of their Moisturize Energize Serum Wipes! These facial cleansing wipes leave skin hydrated, toned, and moisturized. Use anytime your skin is in need of an energized boost!
There were many hair product lines at Beautycon, but one that stood out to me was Eden Bodyworks. The all natural ingredients in these products will leave scalp healthier and hair softer and stronger.
The All Natural Cleansing CoWash aids in regrowth, hydration, and improves the health of damaged hair. For dry hair and scalp, use the Natural Deep Conditioner to moisturize and bring back a healthy sheen to your locks. If you have frizzy hair and need a little more moisture after deep conditioning, use Eden Bodyworks' Leave-In Conditioner. This lightweight conditioner smooths the hair cuticles making it easy to detangle.
Korean Beauty products are a big trend right now, and Glow Recipe was at the festival offering the latest and the greatest in Korean skin care. I picked up their Dry Rescue Skincare Kit to try on my dehydrated skin. This kit includes six hydrating samples in bundles for one week's use. Start by cleansing skin with sulfate-free cleanser, LJH Tea Tree 30, then replenish moisture with Whamisa Original Toner. Then use Earth's Recipe Dual Hydrating Liposome Essence to plump the skin with moisture, following with Earth's Recipe Moisture Bound Cream to create a natural glow.
Maintain a healthy glow with Blithe Patting Splash Mask, a 15 second at home facial 1-2 times a week. This product contains an alpha hydroxy acid, therefore, please make sure to use a sunscreen and limit sun exposure while using this mask. To detoxify and purify the skin, apply Lindsay Modeling Rubber Mask – Collagen once a week to cleansed skin. This mask deep cleanses while providing an intensive dose of moisture for lasting hydration.
I also wanted to try a few masks that focused on lightening dark spots and giving the skin a radiant glow. I was excited to see Blossom Jeju Brightening Essence Petal Mask included as a gift in my swag bag. This super-hydrating mask contains the skin-brightening Licorice extract and helps fight hyperpigmentation.
Wish Formula Squish-and-Bubble Mesh Mask contains Vitamin C to exfoliate gently and lighten dark spots, revealing brighter skin. Milk Peeling is another new trend in Korean skin care that leaves skin with a long-lasting glow. This 2-step mask removes dead skin cells with an exfoliating cotton swab and soothes skin with a soy milk infused sheet mask.
I was happy to see 100% Pure Cosmetics representing at the festival. This brand has a special place in my heart! When I was in school studying skin care, this all natural line was introduced to me, and I fell in love with their products. I have enjoyed using them throughout the years.
Lately, I have been interested in adding synthetic makeup brushes to my kit because they don't hold bacteria in their bristles like natural hair brushes. Synthetic brushes are antimicrobial, meaning they kill and inhibit the growth of bacteria. 100% Pure Cosmetics has a Makeup Brush Set that includes ten synthetic brushes and comes in a super-adorable pink kiss-lock clutch.
All-in-all, I had an enjoyable experience at the Beautycon LA Festival and am looking forward to attending future festivals! Beautycon is coming to New York on October 1st, so I hope to make it to that one too! Will I see you there?