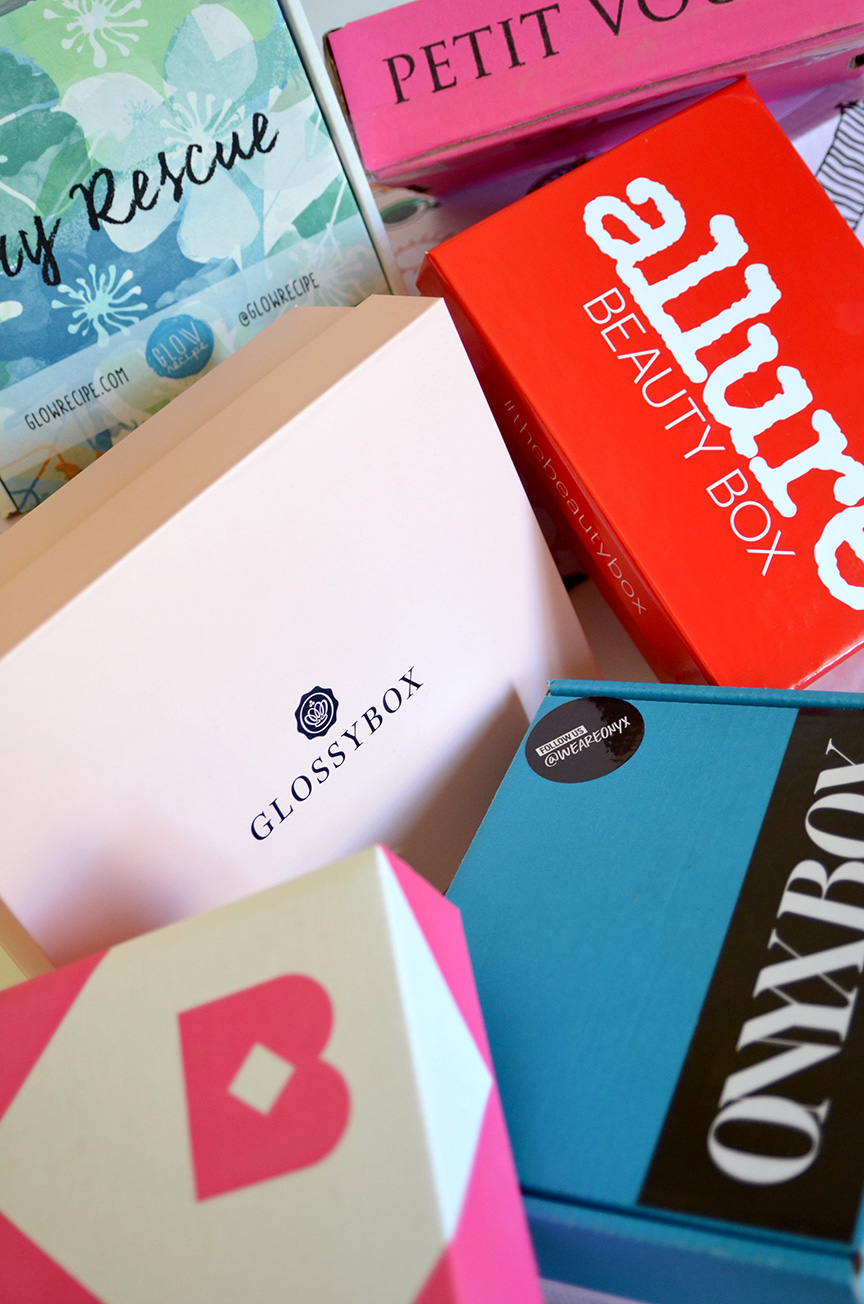 In this post, I review a number of beauty boxes that feature emerging brands as well as popular and well-known products. Keep reading to find the perfect beauty box for you.
Birchbox
Birchbox is the original beauty box. For $10/month, your box comes with five personalized products to sample. You can try each product before buying the full-sized version on their website. I love how Birchbox has makeup and hair tutorials showing you how to use products from your box. If you're in New York, be sure to swing by their free-standing store in Soho.
In my Birchbox:
• Beauty Protector Protect and Detangle Leave In Conditioner
• Oribe Apres Beach Wave and Shine Spray
• Air Repair Complexion Boosting Moisturizer
• Laura Geller Cookie Dough Lip Gloss
• Manna Kadar Fantasy 3 in 1 Highlighter Eyeshadow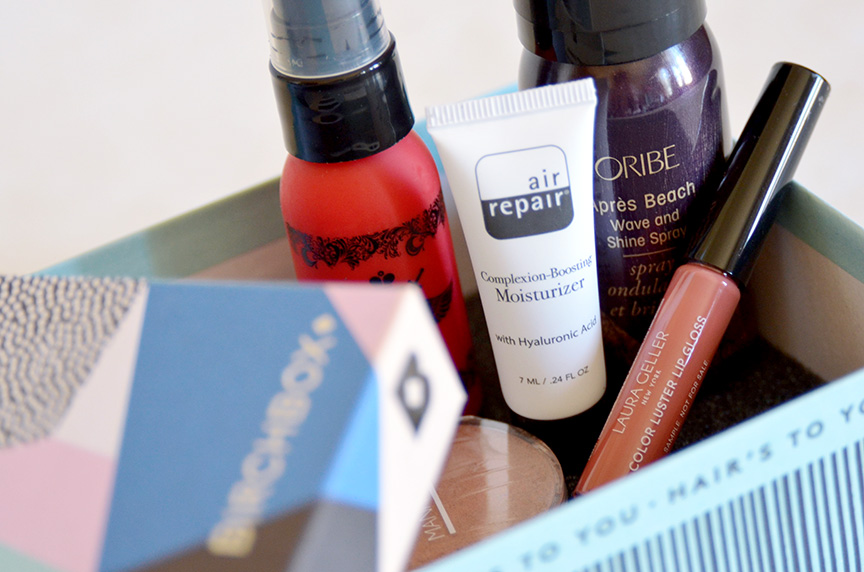 ---
GlossyBox
If you're into high-end brands, GlossyBox is the perfect beauty box for you. This beautifully packaged box packs six lush products, 2 of which are full sized. At $21/mo, you can't beat that! Included is a detailed description catalog on how to use each product.
In my GlossyBox:
• Wella Oil Reflections Smoothing Oil
• De Bruyere After Sun Lotion Monoi
• Too Faced Mascara Melt-Off Cleansing Oil
• Invisibobble Traceless Hair Ring
• Trifle Cosmetics Lip Parfait in Guilty Pug
• Borghese Face & Body Mud
---
Memebox
Korean Beauty, or K-Beauty, has become widely popular among skincare enthusiasts. With cute packaging, unusual ingredients, and stellar results, it's no wonder! Memebox carries top Korean beauty products and has multiple boxes to choose from depending on your skincare or makeup needs. Those boxes range from $25-$35. I chose their Sunday Funday Box which was curated by beauty bloggers: Fifty Shades of Snail and ChristinaHello.
In my Memebox:
• Slowganic Cleanser
• Glacial Magic Pore Mask
• Prelab Toning Peeling Tap
• Mediheal Dress Code Mask
• I'm Meme Tint Balm
• Holika Holika Gudetama Sheet Mask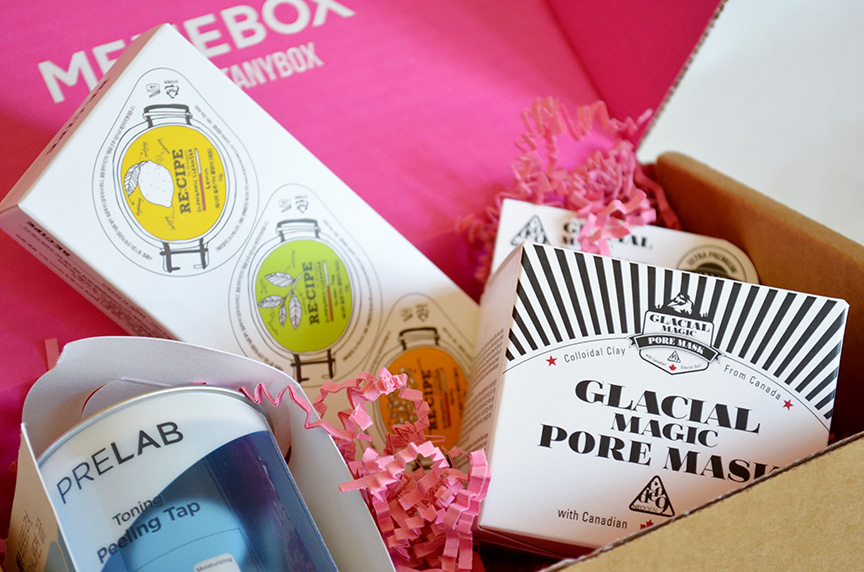 ---
Allure Beauty Box
I was very excited to try the Allure Beauty Box! The editors of Allure Magazine select, test, and approve the products before placing in their box. There are six or more deluxe-sized samples included for $15/month. To learn more about your products, check out the mini magazine enclosed in each box.
In my Allure Beauty Box:
• Garnier Whole Blends Honey Treasures Shampoo and Conditioner
• The Wet Brush
• Pixi Glow Tonic
• Supergoop Setting Mist with Rosemary
• Cargo Swimmables Eyeliner
• Freeze 24-7 Anti-Aging Eye Serum
• Pur-Lisse Blue Lotus Balancing Moisturizer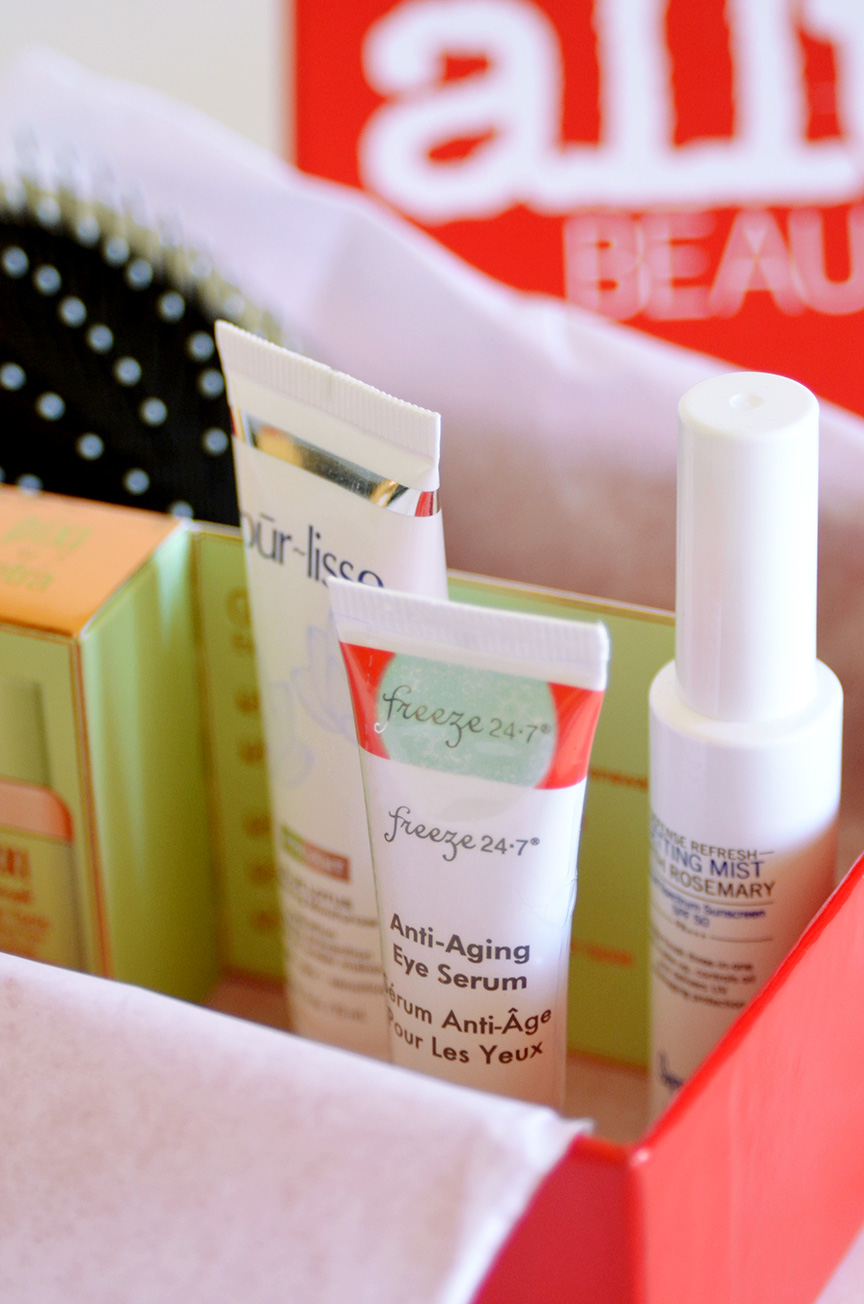 ---
ONYXBOX
ONYXBOX is the best beauty box for women of color and is curated by women of color. This beauty box membership holds 4-6 luxury samples and prices at $25/month. If you like the products you've tested, you can purchase them full-size in their well-stocked ONYX Store.
In my ONYXBOX:
• Linne Refresh Face Mist
• Cailyn Extreme Matte Tint
• Jane Carter Replenish and Repair Oil
• Naked Beaute Exfoliating Facial Scrub
• Bolden Skin Clarifying Cleanser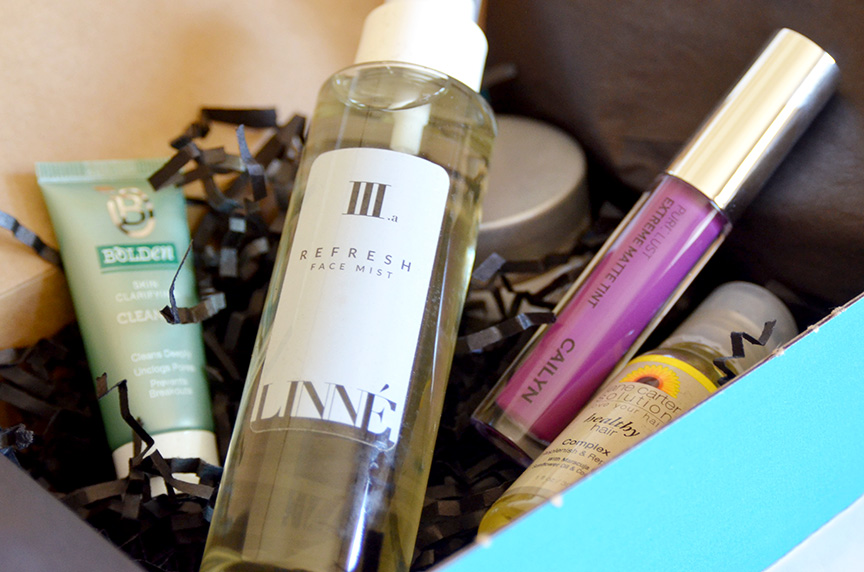 ---
FabFitFun Box
If you lean towards heath and wellness products, FabFitFun Box is made just for you. This box is hand picked by the FabFitFun team and comes packed with full-size premium products. Each box costs $49.99 and ships in December, March, June, and September. The magazine included has a few photo shoots showcasing how to use each product.
In my FabFitFun box:
• FabFitFun Everyday Beach Waves
• Ice Pop Molds
• Summer & Rose Yoga Towel
• Stemulation Face and Body Scrub
• Passport to Beauty Gypsette Luminous Lips
• Osea Atmosphere Protection Cream
• Burt's Bees BB Cream (samples)
---
Have you found the perfect beauty box for you? Let me know which one you're deciding to subscribe to in the comments below.