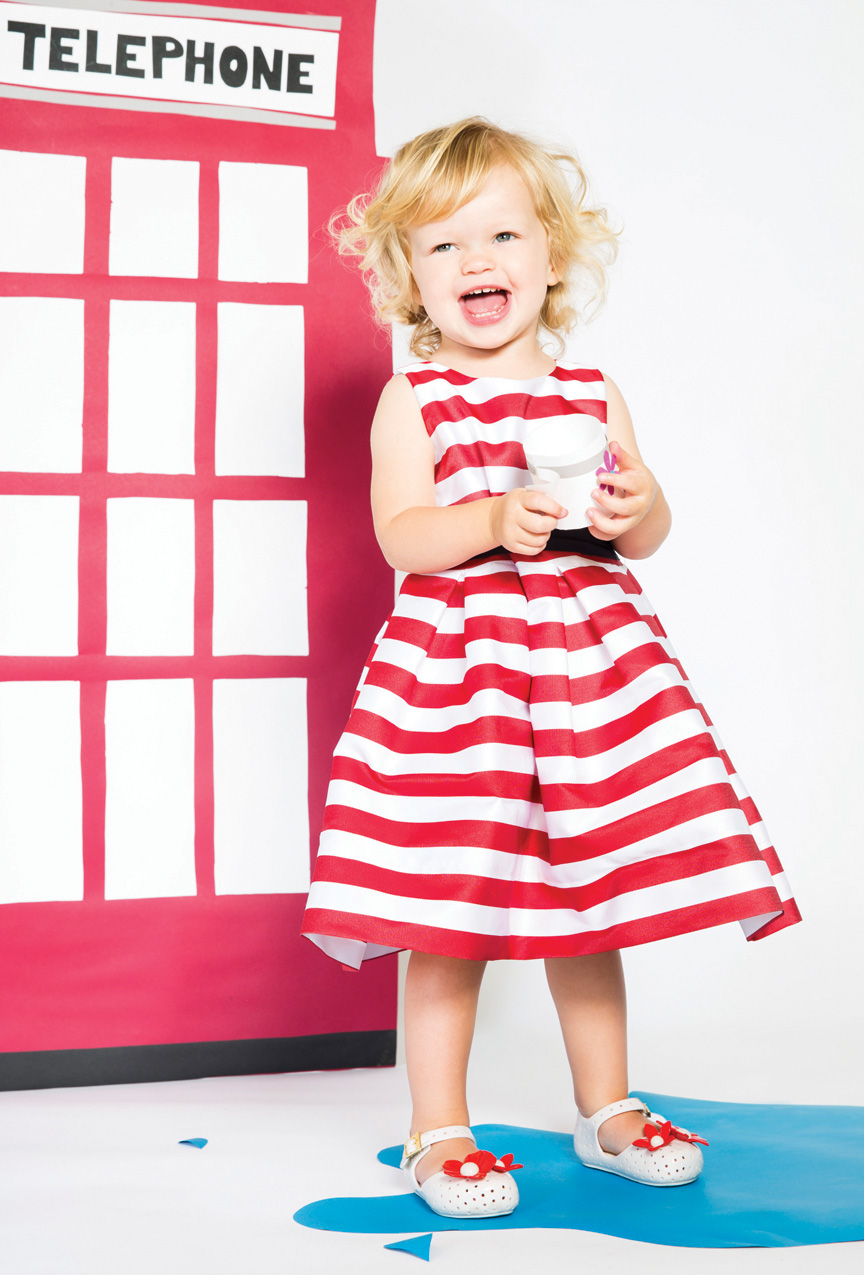 It's not easy finding beauty products that work for children. Products are often packed with harmful chemicals that can irritate their delicate skin and damage their hair.
I've been working on advertising and editorial photoshoots with kid's for over 15 years. In this post, I share my top 10 kid-friendly beauty products that work for just about any child because of their safe ingredients and for being gentle on their skin.
Hair Products
First off, let's talk about the Wet Brush. This brush works miracles on those delicate, tangled strands. Dampen the hair with water and the brush will glide easily through their hair.
A new and favorite product of mine is Hair Balm from HairStory. It works on any type of hair and is virtually weightless. Use one pump and apply to add a bit of texture to the hair. For curly-haired kids, I mentioned in a previous post that I use Kusco-Murphy's Lavender Hair Crème. It's great for setting curls and taking away frizz. The lavender scent is a bonus to soothe and calm your little ones.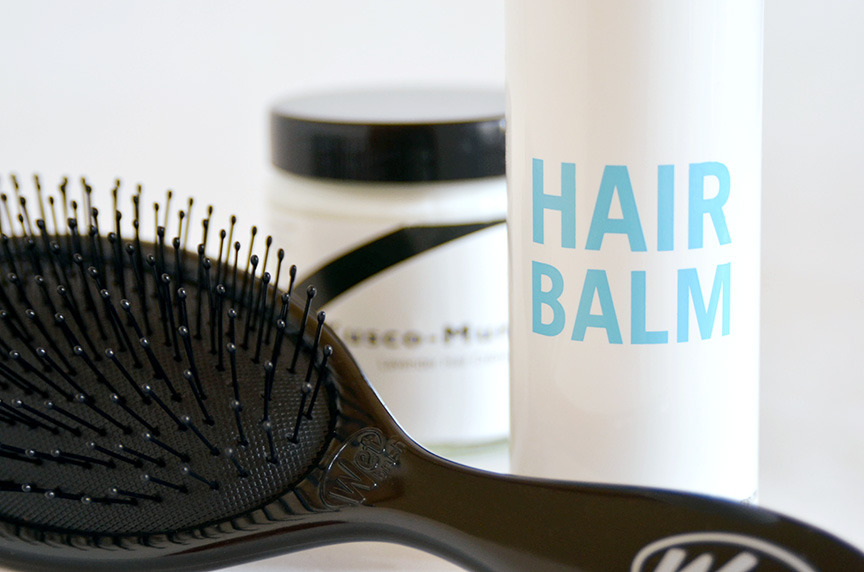 When I'm on set, I often have to "dirty up" the hair to get some texture and make it look less fresh and clean. Amika's Perk Up Dry Shampoo is always in my kit for a quick way to get that 2nd day hair. Bumble and Bumble's Thickening Creme Contour is great for creating shapes on shorter hairstyles. A little goes a long way with this product!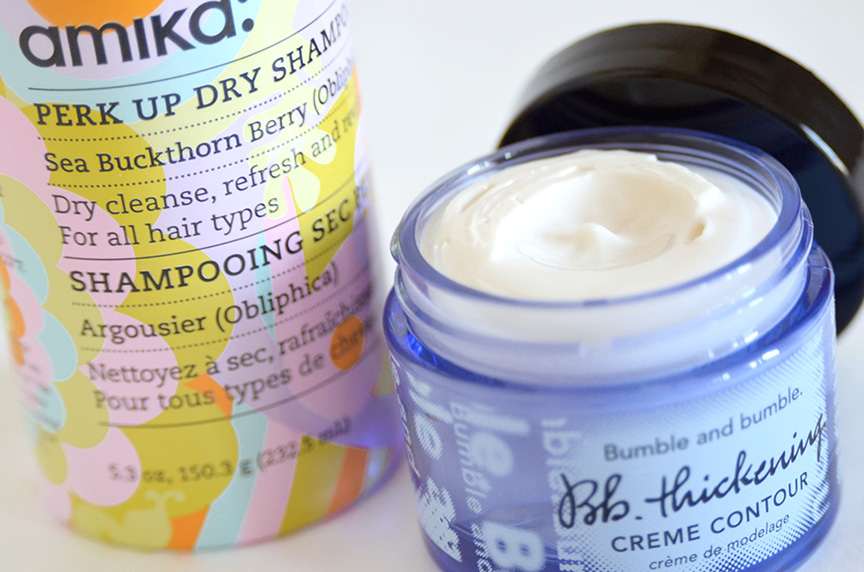 ---
Skin Products
Weleda Calendula Body Cream is a must-have for my kit! I have been using this on my kid's photoshoots for many years because of how gentle and moisturizing it is for the skin. Kiss My Face Cool Sport SPF 50 Sunscreen Spray is a chemical free, water-resistant sunscreen. While kid's are playing outside, it protects the skin and keeps them cool.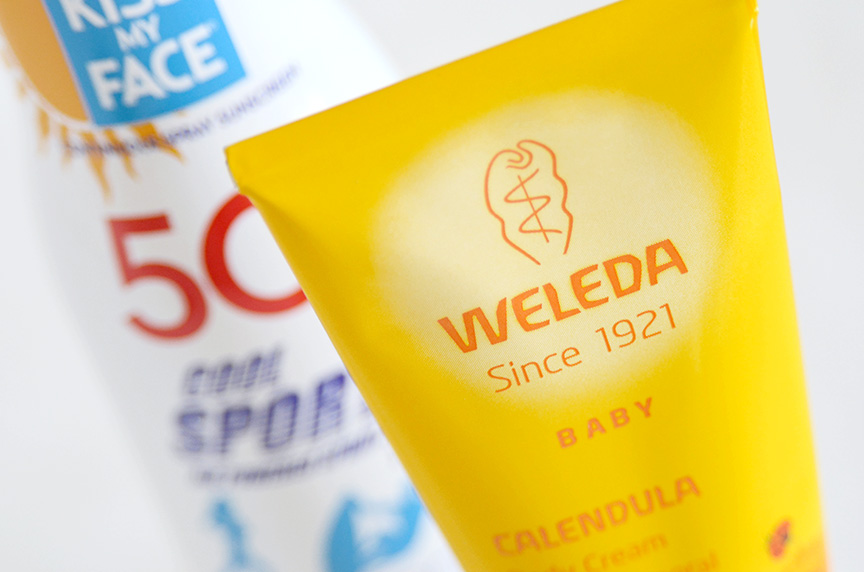 ---
Face Products
Another product I use from Weleda is their Calendula Face Cream. It's so gentle and hydrating on skin and doesn't leave a greasy finish at all. Works wonders on baby eczema!
Have you tried Maybelline Baby Lips? If you haven't, you should! This moisturizing, lightly tinted lip balm comes in 6 shades and has the cutest packaging. I always have these on hand when working with kids. If I want their skin to glow, I lightly apply RMS's Lip and Cheek Balm to cheekbones. This is a dual purpose product and also works as a clear lip balm when I don't want to add color to the lips.
---
Whether you're working in the industry or a parent who is searching for kid-friendly beauty products, I hope this list helps you find favorites that are gentle, safe, and fun. Which ones will you try? Share in the comments below!
Makeup and Hair: Renée Loiz, Photography: Gretchen Easton, Prop Stylist: Lauren Machen, Publication: Mini Magazine